Home / All Recipes / Indonesian / Mango Pineapple Juice
Sipping on this mango and pineapple juice is the next best thing when you can't lounge lazily in the tropical islands with ocean breeze grazing your face.
Mango season is almost over. I still see them, but the pile is much smaller now compared to a couple of weeks ago, when everywhere I turned piles and piles of mangoes just overflowed. I bet it will be gone in a couple of week, and it will be some time before another mango season hit the market. If you like mangoes, it is best to stock up and enjoy the last of them now. ♥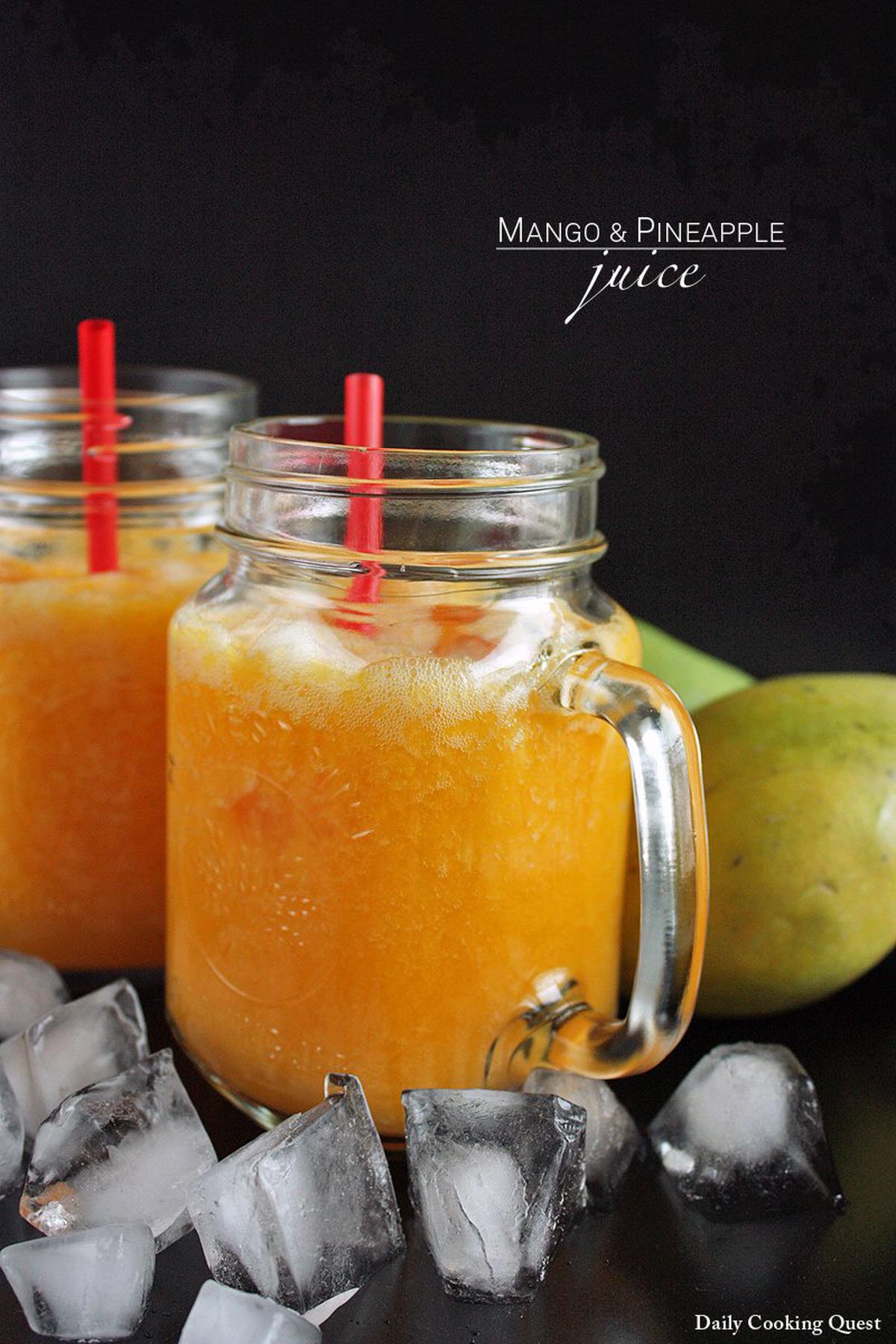 After a rujak, a pudding, and a chili relish, I thought this time I will do something really simple to enjoy the last of the mango, by making mango juice. Sometimes simple juice is still the best way to enjoy seasonal fruit. And being in Indonesia and all, juice combining multiple tropical fruit, like pairing the mangoes with pineapple and orange juice (our local orange is more like tangerine, but we call them orange anyway) is just the ticket to ward off this heat spell that we've been having this past few days. ♥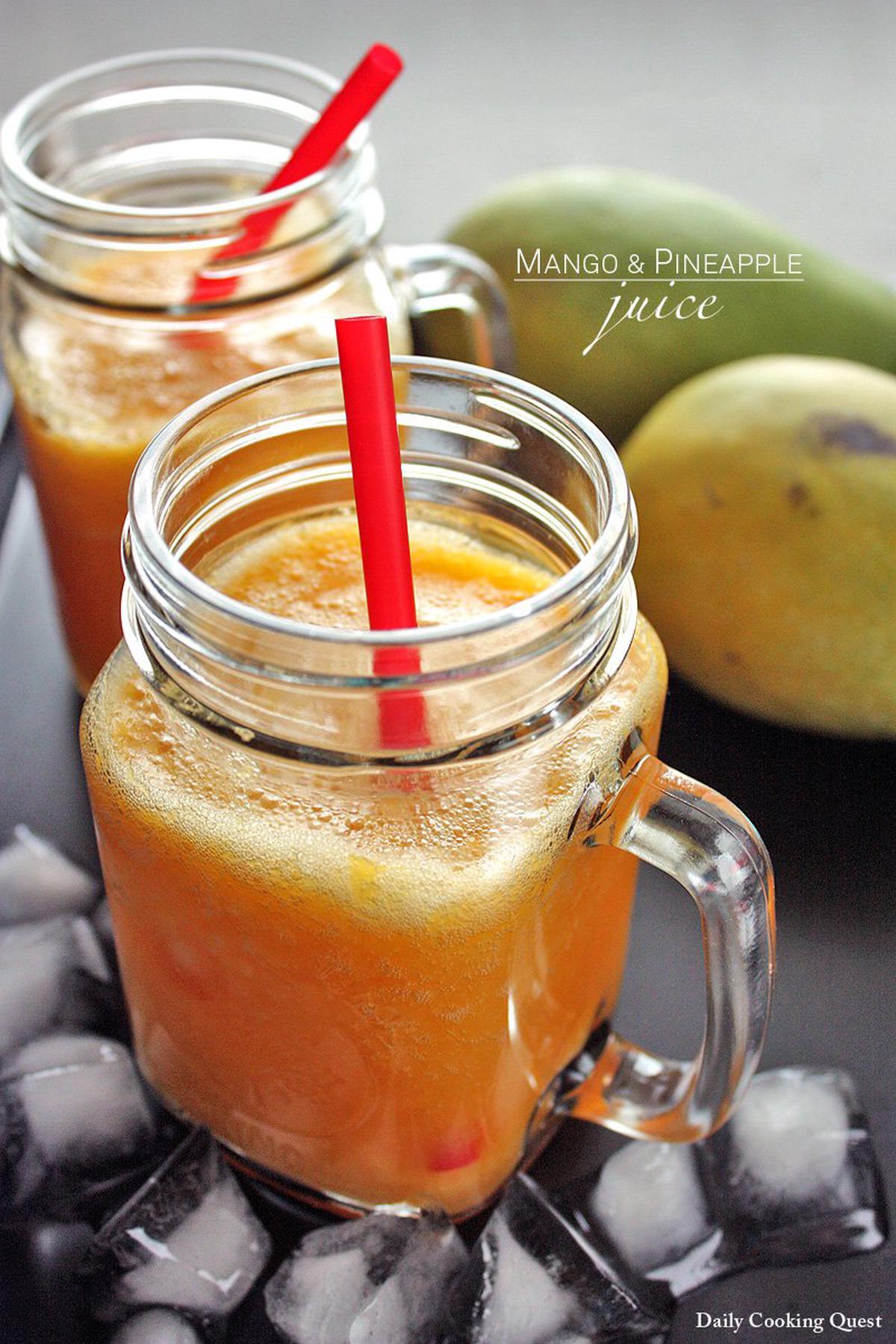 Mango Pineapple Juice
Ingredients
1/4 cup mango flesh, frozen mango is okay when fresh one is unavailable
1/4 cup pineapple flesh
1 1/2 cup freshly squeeze orange juice
1 tablespoon sugar, or to taste
ice cubes
Instructions
Place mango, pineapple, orange juice, and sugar in a blender. Process until smooth. Adjust sugar as needed.
Transfer to 3 serving glasses. Serve with ice cubes.