Home / All Recipes / Indonesian / Martabak Tahu - Pancake Stuffed Tofu
Martabak Tahu - Pancake Stuffed Tofu
Martabak is one of Indonesian most popular street food. There are savory version and sweet version. The savory version is more like a crepe, or thin pancake, stuffed with filling which is typically a mixture of egg, vegetables, and ground meat. I am using tofu instead of ground meat, so this martabak is vegetarian friendly :)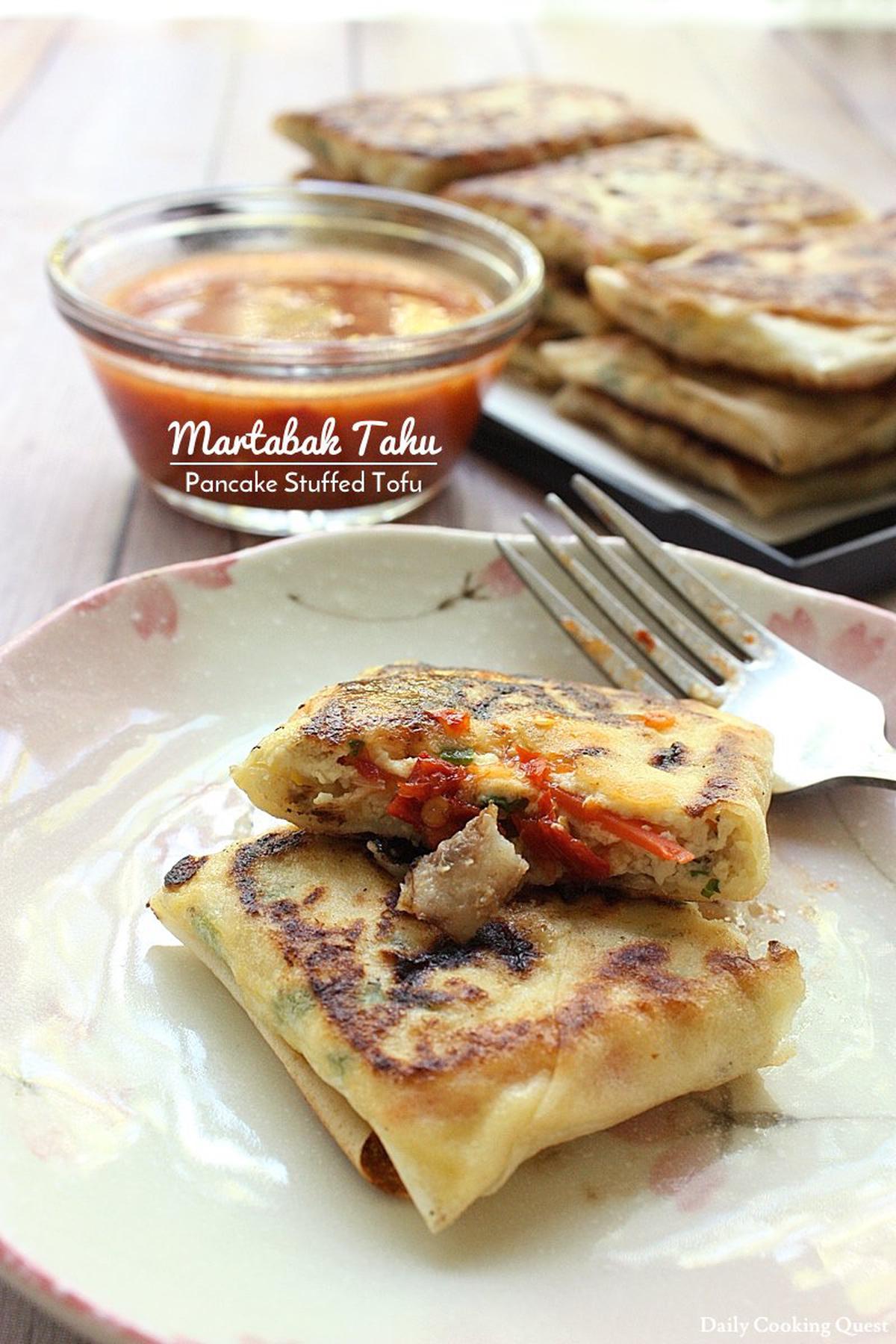 As for the martabak skin, I am using spring roll wrappers, which works surprisingly well. Actually, there is a recipe for martabak skin, but maybe next time when I feel like it. :P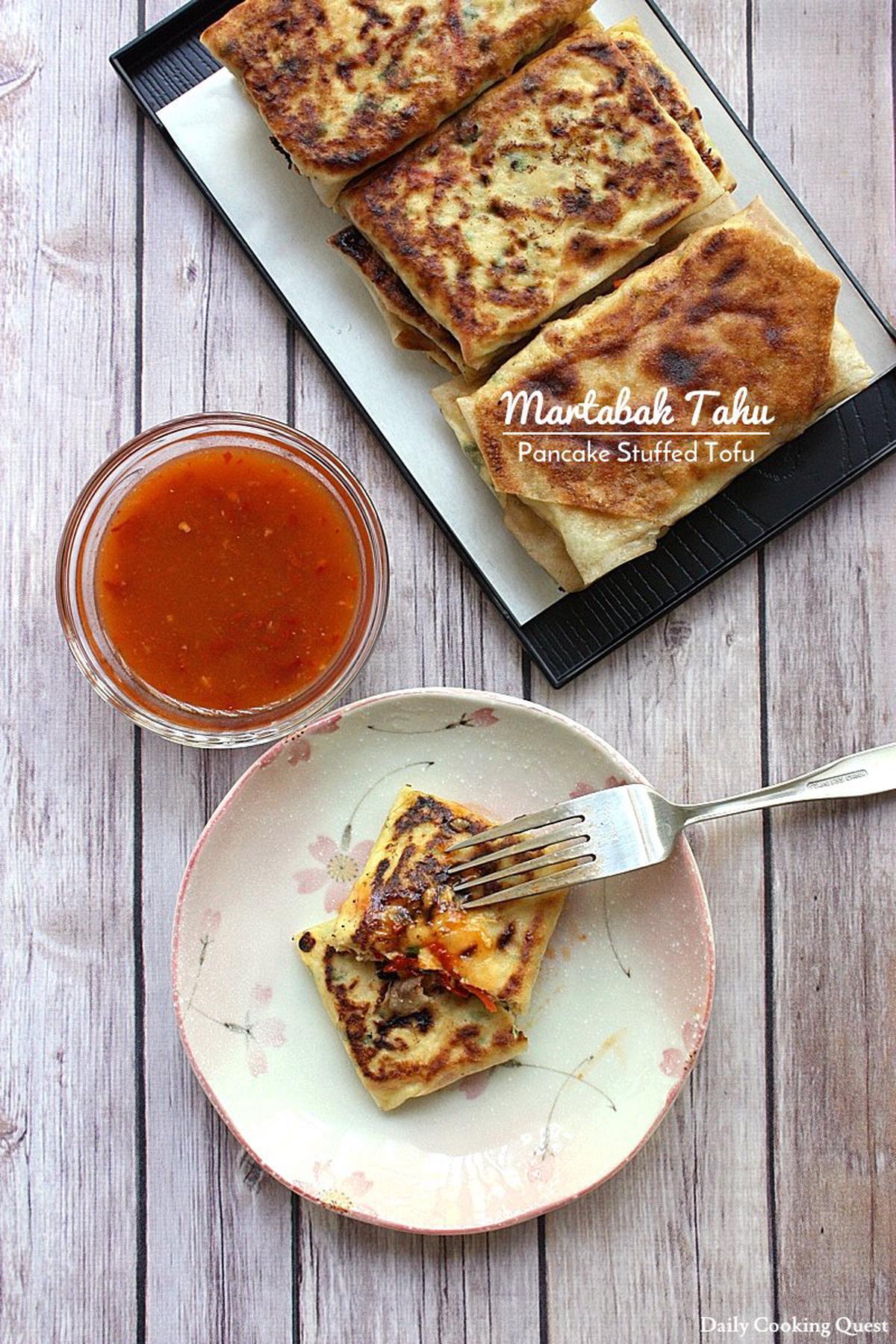 Martabak Tahu - Pancake Stuffed Tofu
5.0 from 1 reviews
Ingredients
Martabak
1 block of firm tofu, crumbled
2 eggs
50 gram carrot, julienned
4 stalks scallion, thinly sliced
4 stalks Chinese celery, thinly sliced
1 teaspoon salt
1/2 teaspoon ground white pepper
10 spring roll wrappers
1 egg white
Chili sauce
5 cayenne chilies (Indonesian: cabe keriting) (*)
1 cloves garlic (Indonesian: bawang putih)
1/2 tablespoon tomato ketchup (Indonesian: saus tomat)
1 teaspoon chili sauce (Indonesian: sambal) (**)
1 teaspoon sugar
1/2 teaspoon salt
1/2 teaspoon vinegar
150 ml water
Instructions
Martabak

In a mixing bowl, mix together tofu, eggs, carrot, scallion, Chili celery, salt, and ground white pepper.
Take a piece of spring roll wrappers, place about 3 tablespoon of tofu mixture at the center of the wrapper. Fold as if you are making an envelope. Brush the edges of the spring roll wrapper to seal. Repeat until all mixture is used up.
Heat some oil in a frying pan on medium heat, fry both sides of martabak until golden brown. Set aside.

Chili sauce

Place all chili sauce ingredients in a sauce pot and bring to a boil. Simmer for 5 minutes.
Transfer to a blender and blend until smooth.
Serve martabak together with the chili sauce.
Notes
(*) Use bird eye chilies for a spicier chili sauce.
(**) We usually use bottled chili sauce like ABC or Cap Jempol.