Home / All Recipes / Japanese / Matcha Condensed Milk Pound Cake
Matcha Condensed Milk Pound Cake
A lighter and fluffier pound cake version, with condensed milk, and Japanese matcha green tea powder for a pretty green-colored pound cake.
After so many different pound cake recipes, the one I keep coming back for again and again is this condensed milk pound cake. The pound cake is just so light and fluffy compared to many other pound cakes, almost like half pound cake and half sponge cake, if that makes any sense. For today, I tweaked the recipe slightly to include some matcha to make matcha variation of the condensed milk pound cake.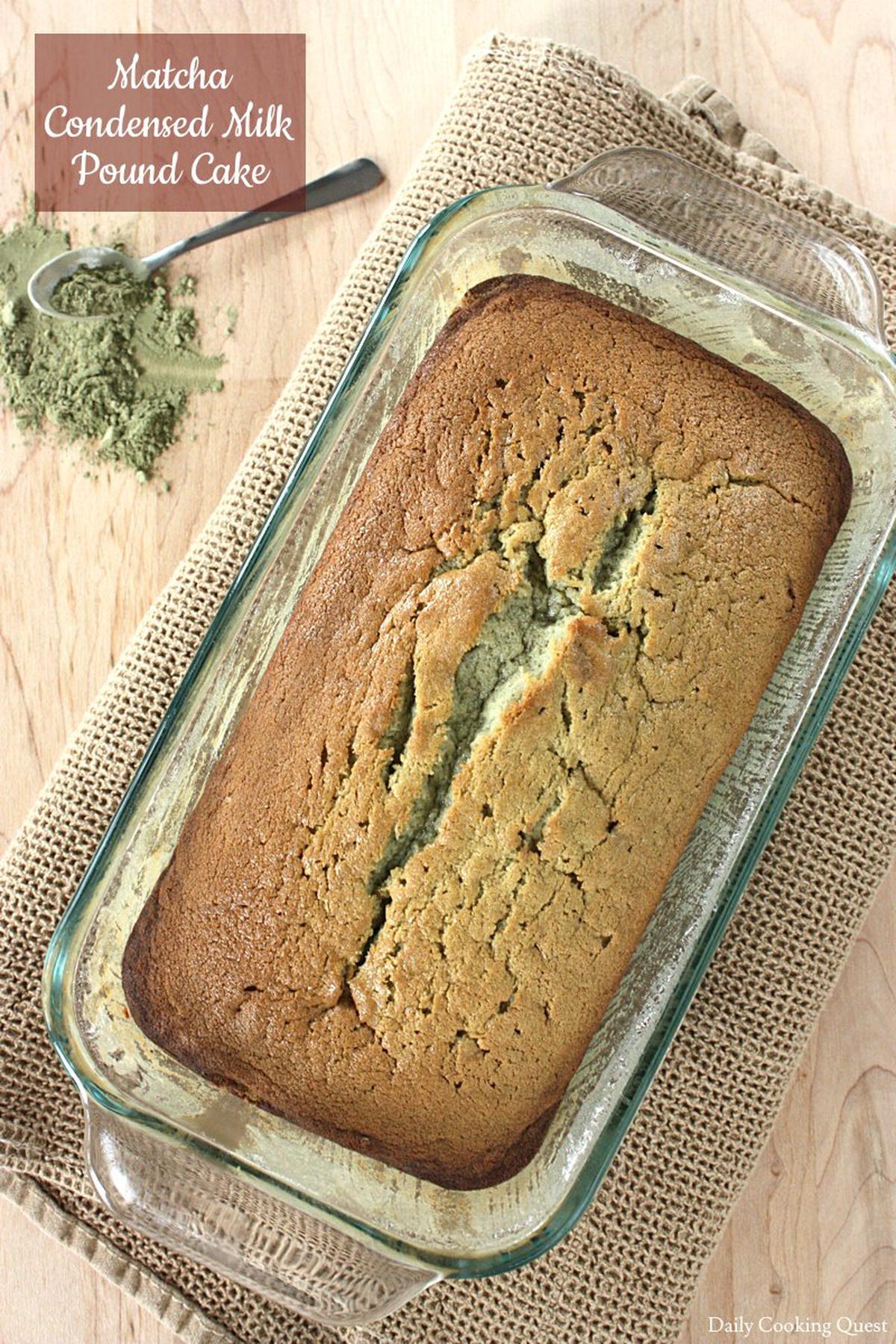 Last time, I used a 9"x5" Wilton loaf pan to bake the original condensed milk pound cake. This time, I am using a 1.5 quart Pyrex glass loaf pan. The Pyrex pan is slightly smaller at 8"x5", and the cake needed a slightly longer baking time of 50 minutes instead of 40 minutes with the Wilton pan. You can use whichever loaf pan you own, but the smaller Pyrex pan is a better fit for the pound cake, volume wise.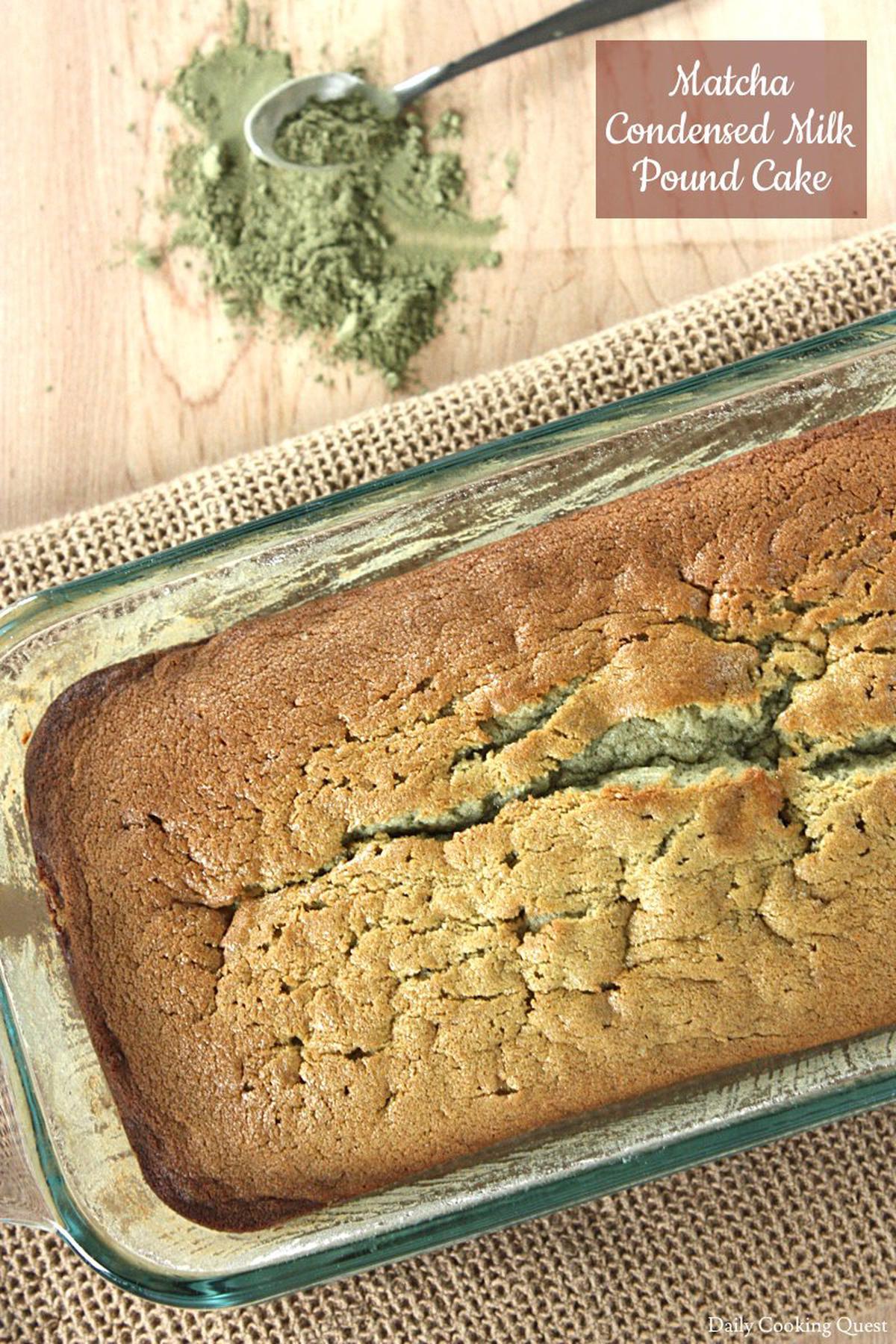 Matcha Condensed Milk Pound Cake
4.7 from 3 reviews
Ingredients
120 gram cake flour
2 teaspoon matcha (Japanese green tea powder)
3/4 teaspoon baking powder
1/4 teaspoon salt
120 gram unsalted butter, room temperature
50 gram sugar
1/2 cup condensed milk
2 egg
Instructions
Preheat oven to 175 Celcius (350 Fahrenheit). Grease and flour a loaf pan (I use a Pyrex 1.5 quart glass loaf pan, 8"x5"), set aside.
In a mixing bowl, sift together cake flour, matcha, baking powder, and salt. Set aside.
In another mixing bowl, cream together butter and sugar until white and fluffy. Add in condensed milk, beat until well mixed. Add the flour in 3 batches and beat until well mixed in each addition. Finally, add egg, one at a time, and beat until the batter is smooth.
Pour the batter into prepared pan, bake for 50 minutes, or until a cake tester comes out clean.
Cool the cake in the pan for 10 minutes, then carefully remove from pan and cook on a wire rack to room temperature. Cut into slices and serve.