Home / All Recipes / Japanese / Matcha (Green Tea) Ice Cream
Matcha (Green Tea) Ice Cream
Using some great quality matcha powder and premium vanilla ice cream, you can follow my recipe to create amazing matcha ice cream with this easy 5 minutes trick.
I am actually quite embarrassed to call this a recipe since this is more a hack, but a pretty nifty one, so I decided to share with you all anyway :) This is my five minutes trick to transform plain vanilla ice cream into any favorite ice cream. Here I make a thick paste using matcha (green tea) powder and hot water, stirred until smooth, then fold into a slightly softened vanilla ice cream, and keep working with a spatula until as uniform as possible, or if you like a marble effect, you can leave it less uniform. ♥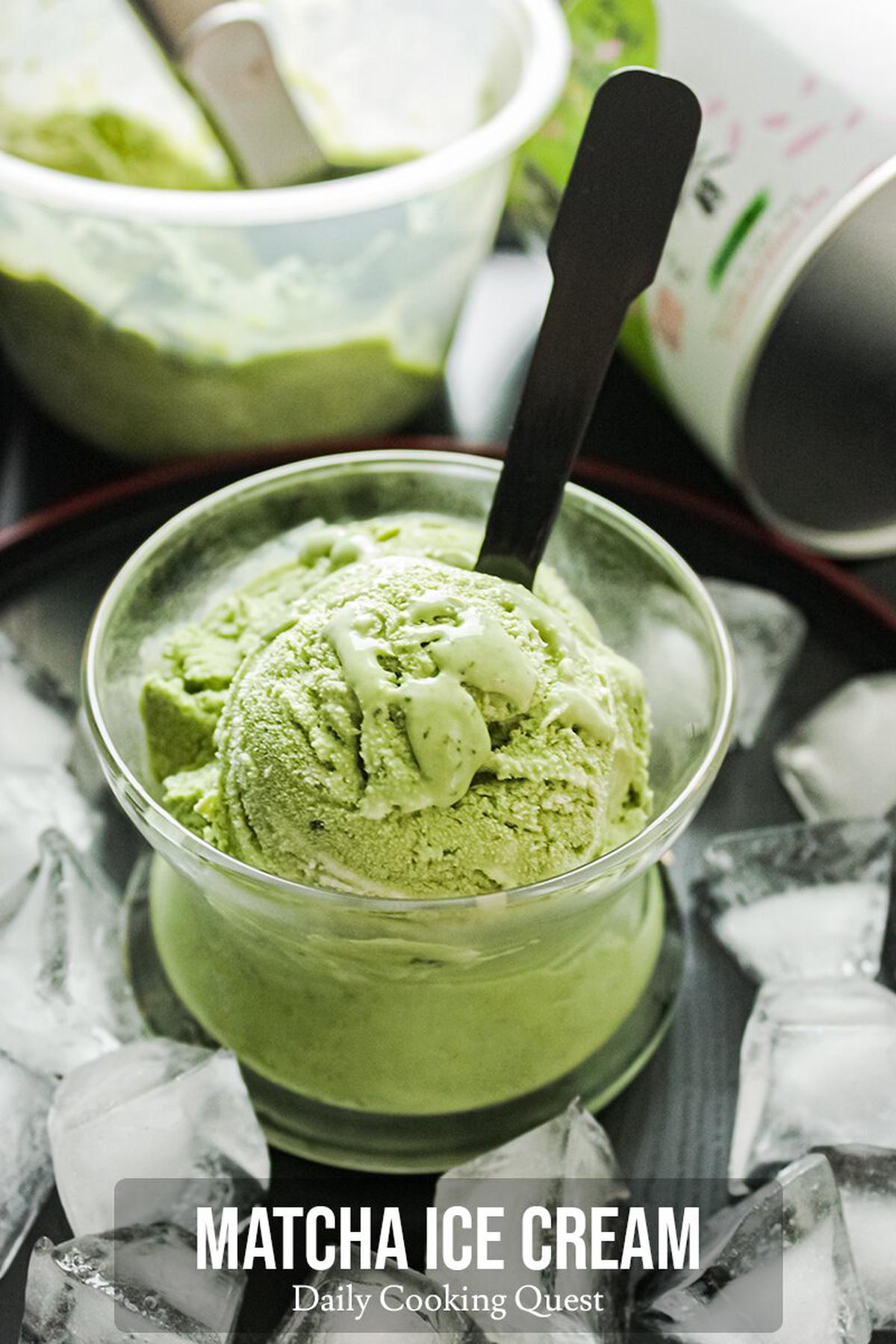 Matcha (Green Tea) Ice Cream
4.8 from 5 reviews
Ingredients
500 ml high quality vanilla ice cream of your choice
1 tablespoon matcha (green tea) powder
1 tablespoon lukewarm, slightly hot, drinking water
Instructions
Place the ice cream in the fridge for 15 to 30 minutes to soften it slightly. Don't let the ice cream melt.
Mix together matcha powder and warm water in a small cup and stir well to make a smooth paste.
Transfer half of the ice cream to a mixing bowl, and mix with matcha paste with a spatula until thoroughly mixed, then add the rest of the ice cream. If you want a marble effect, stop mixing when the ice cream looks like a marbled green and white. If you want a uniform green color, continue mixing until the ice cream is uniformly green.
Place the bowl into a freezer. Once the ice cream has hardened again, it is ready to serve, about 1 hour.