Home / All Recipes / Japanese / Matcha Latte Float
Treat yourself all summer long with matcha latte float. Matcha (green tea powder), milk (any kind), and ice cream are the only three ingredients you need.
How many glasses of caffeinated drink do you consume a day? Mine is two, one early in the morning, and the second one around 4 o'clock in the afternoon. The first one is a no brainer, it has got to be coffee since my brain cannot function otherwise. Plus, it has been wired in my body to just wake up and brew a cup of coffee in the morning even while I am still in zombie mode. The afternoon one can be a bit more creative, it is when I experiment with crazy weird concoction of coffee or tea based drink, this matcha latte float is the result of one such experiment. ;)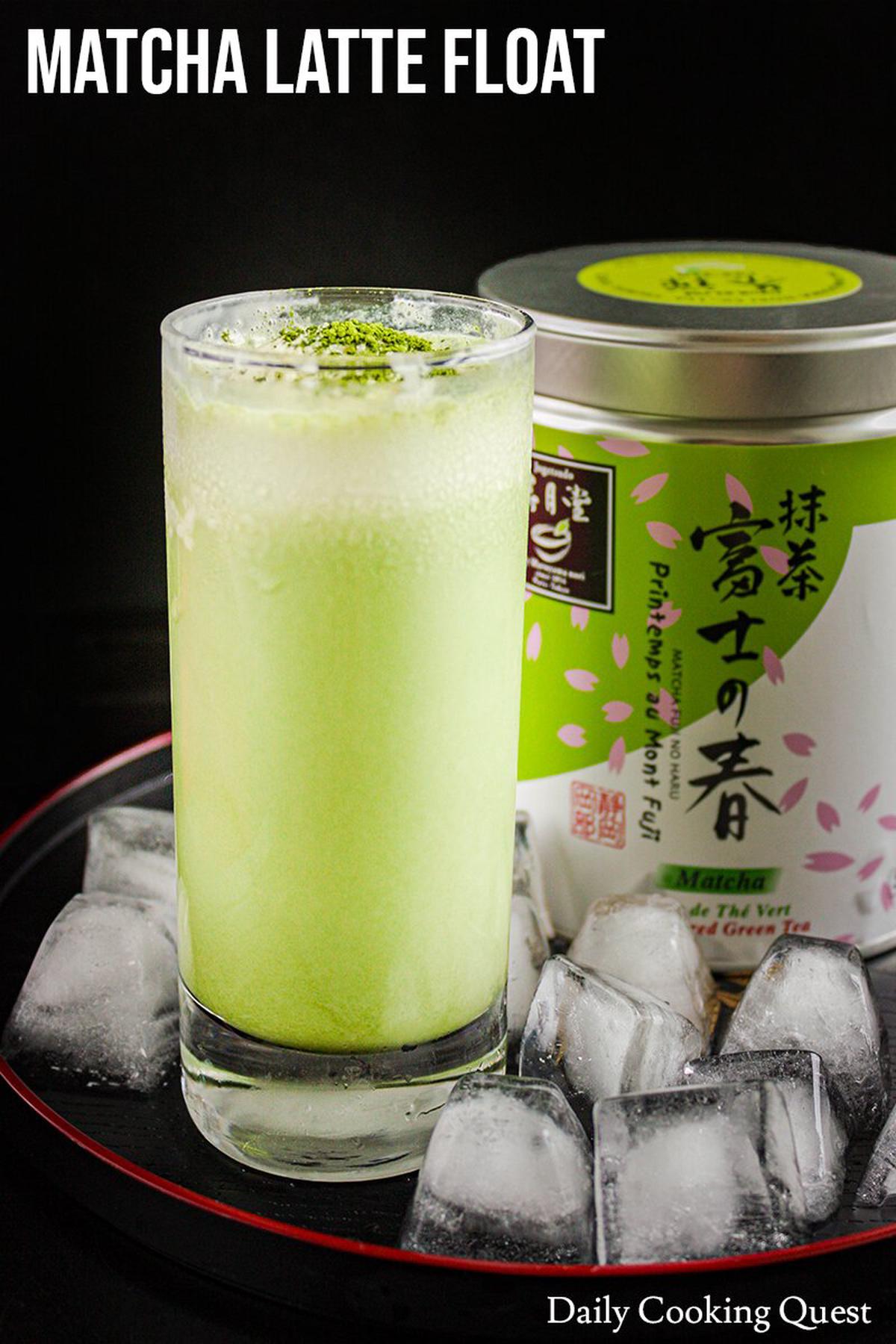 Which matcha should you use
I choose my matcha based on what I intend to use it for.
culinary grade matcha; for baking and cooking. The one I often use for this is Maeda-En culinary grade matcha.
drinking/culinary grade matcha; when I want to make a bowl of matcha, or for this matcha latte float. Anytime I am using it straight to consume (no baking, no cooking), this is the kind I choose. My favorite is anything from Ippudo, though they tend to be on the pricier side, so I treat this like a treat (see what I did there).
If you are just starting to experiment with matcha, I would say just go with culinary grade version. You can use it for drinking too, and those from a good brand should be more than adequate for daily enjoyment.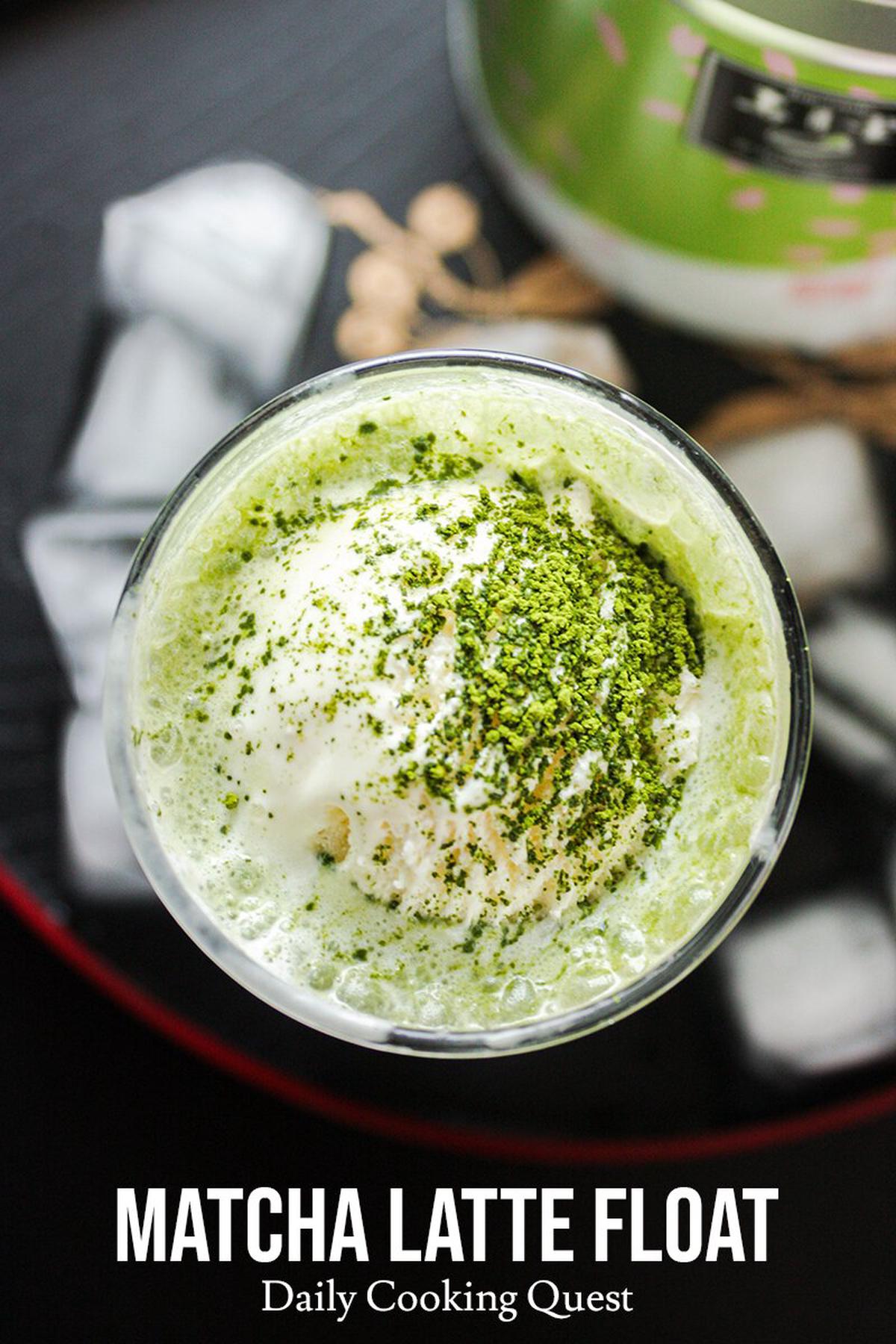 Use a tradional bamboo whisk, or a blender
I use a blender to make this matcha latte float, though I believe you can also properly whisk up this drink with a traditional matcha bamboo whisk. When using the bamboo whisk, you may need to prepare the drink in a bowl (just like how matcha is traditionally prepared) instead of in a glass.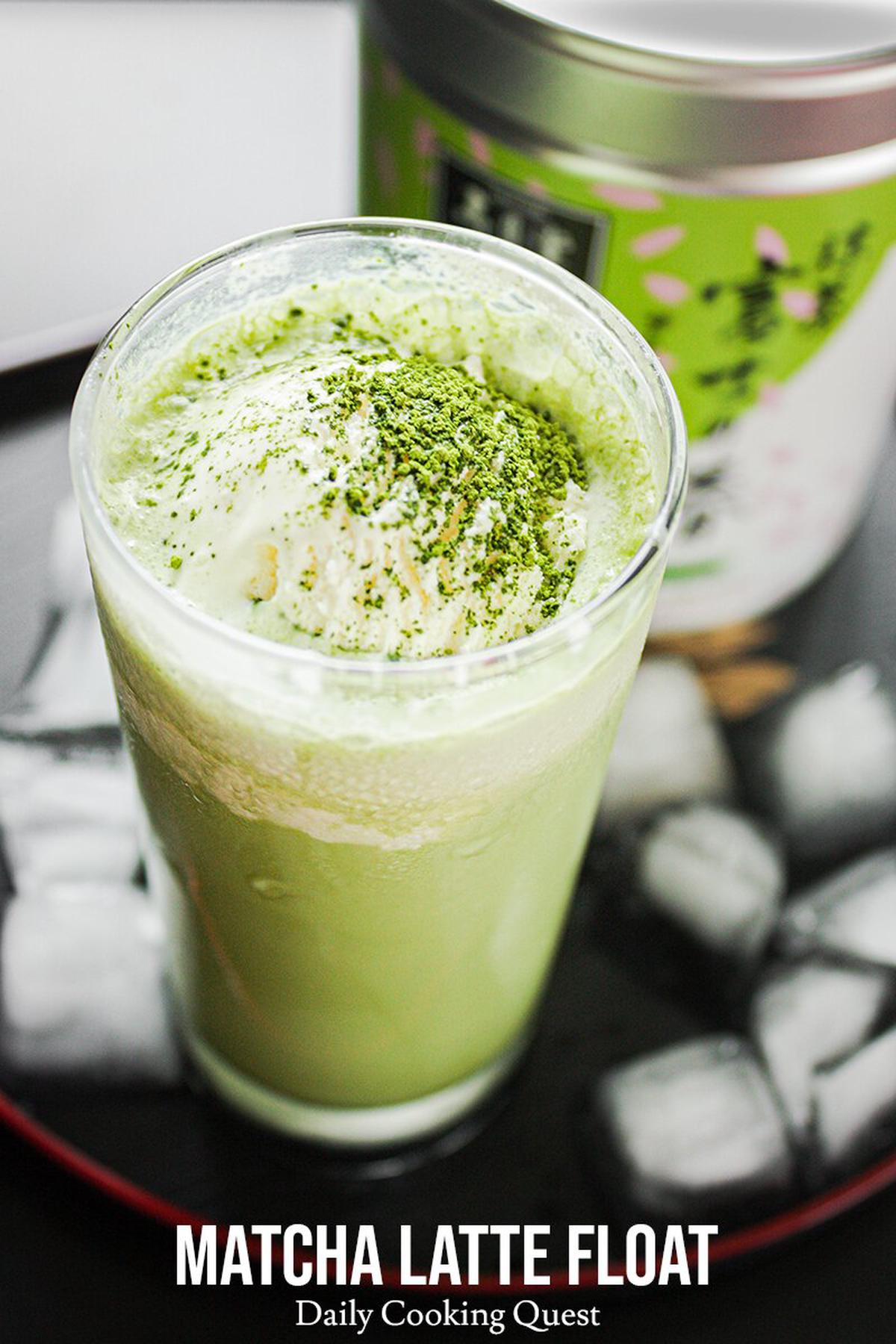 Matcha Latte Float
5.0 from 10 reviews
Ingredients
200 ml milk
1 teaspoon matcha
6 ice cubes
1 1/2 tablespoon sugar (optional)
1 scoop vanilla ice cream
Garnish
1/4 teaspoon matcha
Instructions
Place milk, matcha, ice cubes, and sugar in a blender. Process until smooth. Pour into a serving glass.
Top with a scoop of vanilla ice cream, and sprinkle with matcha. Serve immediately.