Home / All Recipes / American / Matcha Muffins with Buttermilk Pancake Mix
Matcha Muffins with Buttermilk Pancake Mix
Do you know you can bake a batch of delicious Japanese matcha muffins with Krusteaz buttermilk pancake mix? Now you don't need to buy Morinaga hotcake mix!
The most popular Japanese pancake mix brand is Morinaga, and these are used not only to make pancakes (or lovingly called hot cake - ホットケッキ - in Japanese), but also cakes, bread, and so much more. Since it is not easy to find Morinaga pancake mix outside of Japan, and even when it is available, the price is crazy expensive compared to the more commonly found buttermilk pancake mix from Krusteaz. My experiments to substitute buttermilk pancake mix instead of Morinaga pancake mix has been pretty successful, and one such experiment is to recreate this beloved matcha muffin recipe. If you have a huge back of buttermilk pancake mix sitting pretty in your pantry, give this recipe a try so you get to make something new and fun with it and not just pancakes and waffles.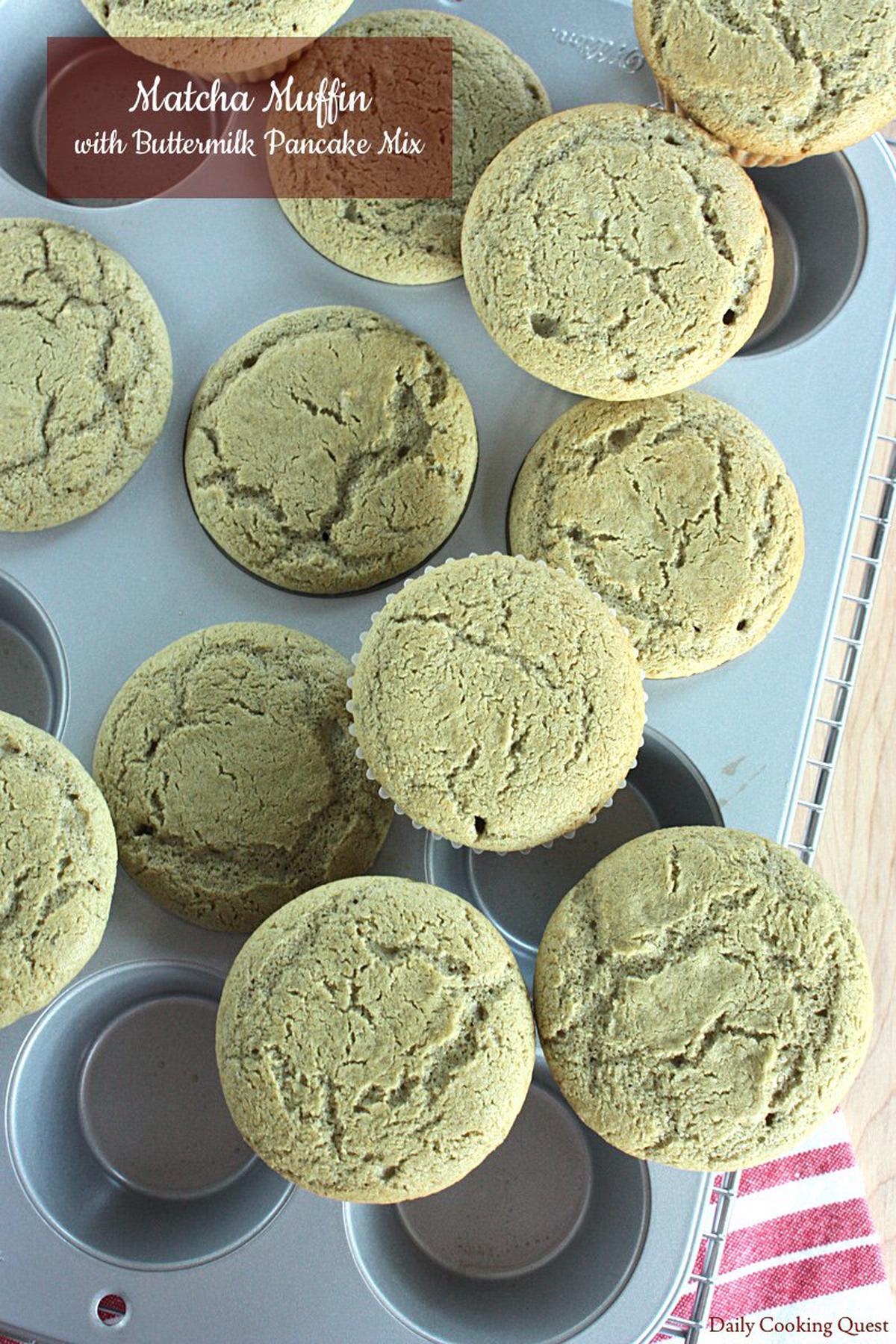 Matcha Muffins with Buttermilk Pancake Mix
Ingredients
225 gram buttermilk pancake mix
1 1/2 tablespoon matcha (Japanese green tea powder)
1 egg
80 gram sugar
90 gram unsalted butter, melted
100 ml milk
Instructions
Preheat oven to 170 Celsius (325 Fahrenheit). Line a standard muffin pan with cup cake liners, set aside.
Sieve together buttermilk pancake mix and matcha powder into a mixing bowl. Set aside.
In another bowl, beat together egg and sugar until light and fluffy with an electric mixer. Add melted butter, beat again until well mixed.
In 3 batches, alternate adding dry ingredients (pancake mix and matcha powder) and milk into the egg mixture, beat until well mixed after each addition.
Pour batter into prepared muffin pan. Bake until a cake tester came out clean, about 25 minutes.