Home / All Recipes / Indonesian / Mendol Tempe - Deep Fried Spicy Soy Bean Cake
Mendol Tempe - Deep Fried Spicy Soy Bean Cake
Mendol tempe is a specialty of East Java, especially around the city of Malang. It is made with tempe (soy bean cake) that is first steamed, then mashed together with spices before reshaped into individual portions and deep fried. These are great as snacks or as side dish to go with steamed white rice.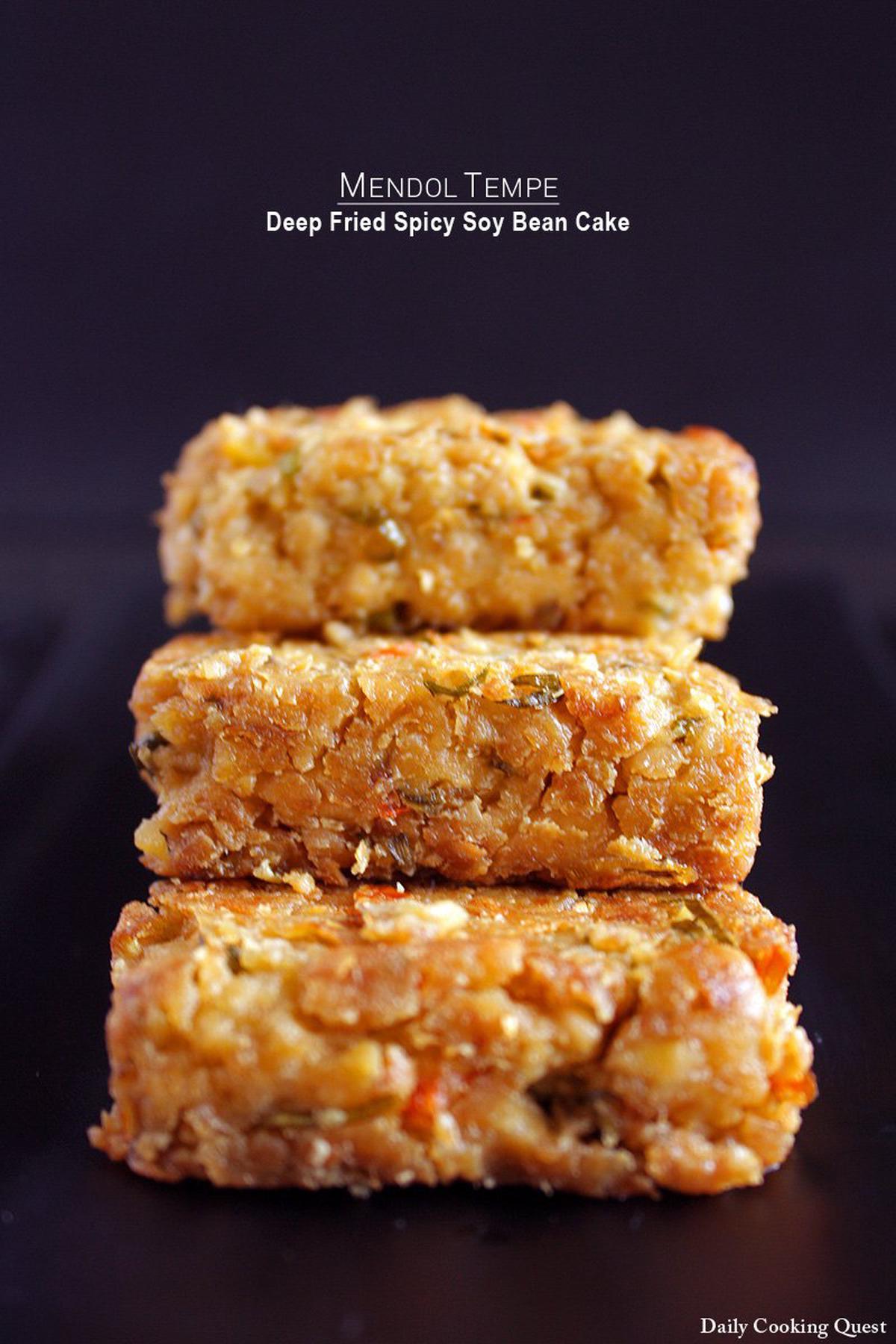 I think mendol tempe is originally created to make use of almost expired tempe since one is supposed to use tempe bosok (which is to say, a sour tempe) to make a mendol. And some people would even leave the individual portions of reshaped soy bean cake in the open for up to half a day to let it sour even more before deep frying! I guess if you want to try, feel free to do so, I am not that brave to eat almost spoiled food. ♥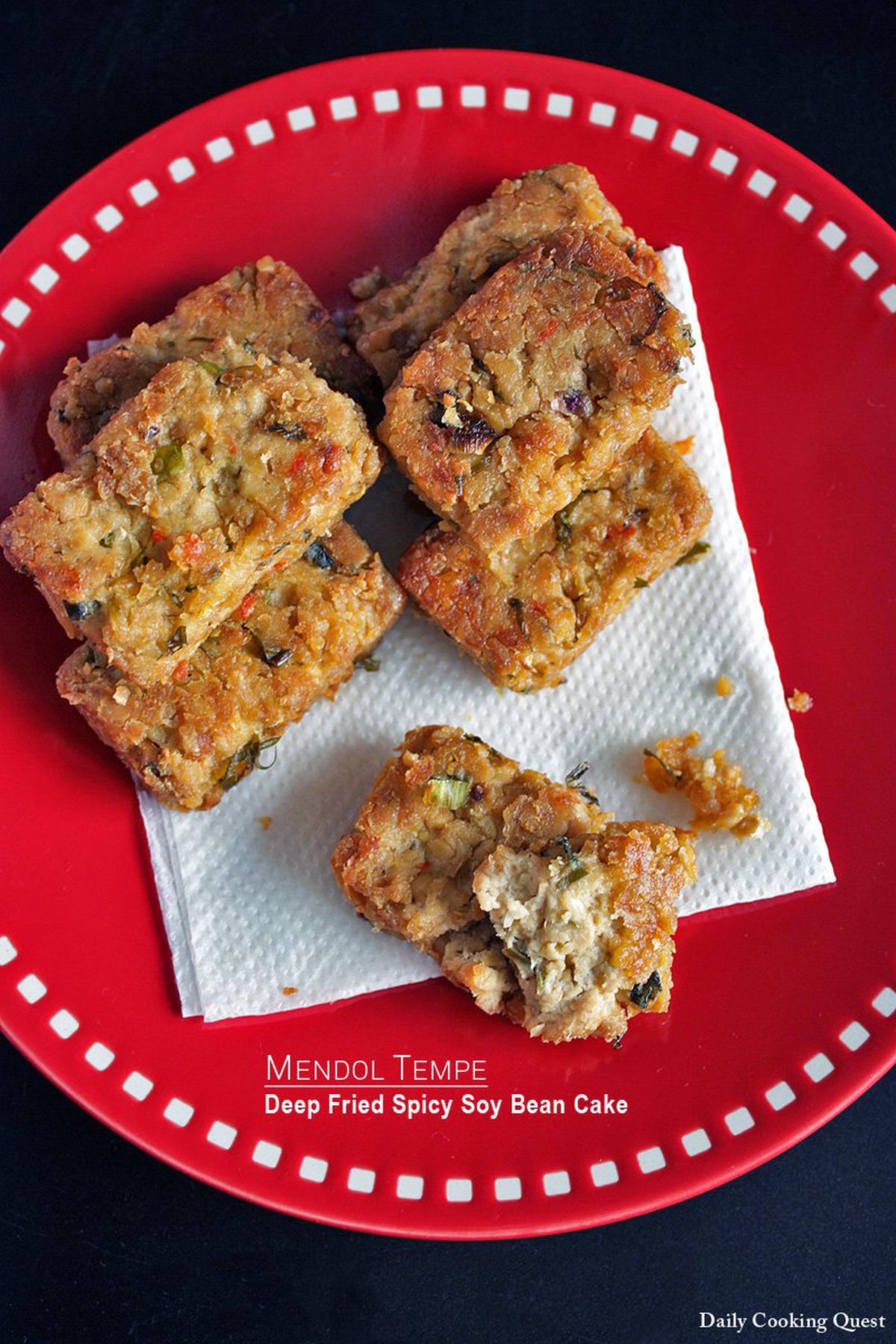 Mendol Tempe - Deep Fried Spicy Soy Bean Cake
4.0 from 1 reviews
Ingredients
250 gram soy bean cake/tempeh (Indonesian: tempe)
1 scallion (Indonesian: daun bawang), thinly sliced
2 kaffir lime leaves (Indonesian: daun jeruk), thinly sliced
1/2 teaspoon salt
1/2 teaspoon sugar
enough oil for deep frying
Grind the following into spice paste
2 shallots (Indonesian: bawang merah)
2 cloves garlic (Indonesian: bawang putih)
1/4 teaspoon coriander powder (Indonesian: bubuk ketumbar)
1/2 inch kaempferia galanga (Indonesian: kencur)
2 red bird eye chilies (Indonesian: cabe rawit merah)
Instructions
Cut the tempeh into 1/2 inch cubes, then steam for 20 minutes.
Mash the tempeh with a fork in a mixing bowl, then add spice paste, scallion, kaffir lime leaves, salt, and sugar. Mix well, knead with hands if you must. Divide into 8 portions and shape each into a piece of block (or any shape you want).
Deep fry the spiced tempeh until golden brown. Drain on wire rack/paper towel. Serve immediately as snack or as side dish with steamed white rice.