Home / All Recipes / Japanese / Miso Mayo Pan Fried Chicken
Miso Mayo Pan Fried Chicken
Here is an easy pan fried chicken recipe, marinated with miso, Japanese mayonnaise, and soy sauce. I prefer to use red miso for this, but white miso, or the combination miso is also just as good. You may want to try using different kind of miso to find out which one you prefer the most.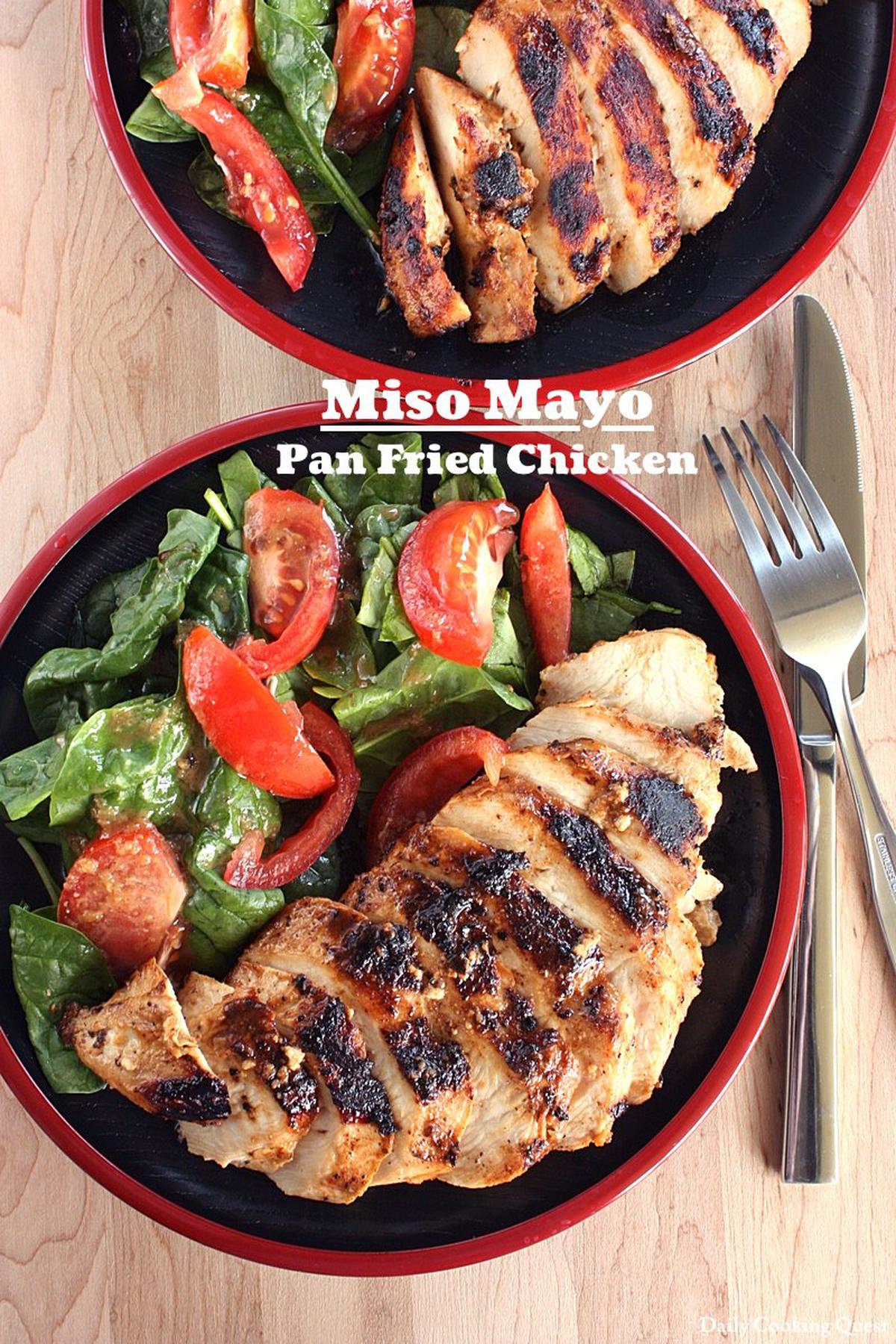 You may want to scrape the marinate off the chicken prior to cooking since the miso burns easily. I always pair this with a simple salad to make for a quick elegant lunch or dinner.
Miso Mayo Pan Fried Chicken
5.0 from 6 reviews
Ingredients
1 pair of skinless boneless chicken breast (600 gram)
salt and pepper
2 tablespoon miso
2 tablespoon mayonnaise
2 teaspoon soy sauce
2 tablespoon oil
Instructions
Sprinkle chicken with salt and pepper. Place the chicken in a ziplock, along with miso, mayonnaise, and soy sauce. Mix well, and left the chicken to marinate in the fridge overnight, or at least 2 hours.
Return the chicken to room temperature prior to cooking.
Heat oil in a skillet/frying pan on medium high.
Scrape off excess marinating sauce off the chicken breasts, then fry both sides until golden brown and the meat is fully cooked, about 4 minutes each side.
Transfer the chicken to a chopping board, and let rest for 10 minutes before cutting into slices.
Serve the chicken with a simple salad and steamed white rice.