Home / All Recipes / Japanese / Miso Soup
Exceedingly simple to make yet the flavor is so divine. The Japanese breakfast almost always include a bowl of miso soup and I totally can see the appeal. Once you cook this yourself, it is almost guaranteed that you will no longer be returning to the diluted not too appealing miso soup served in Japanese fast food joints the world over.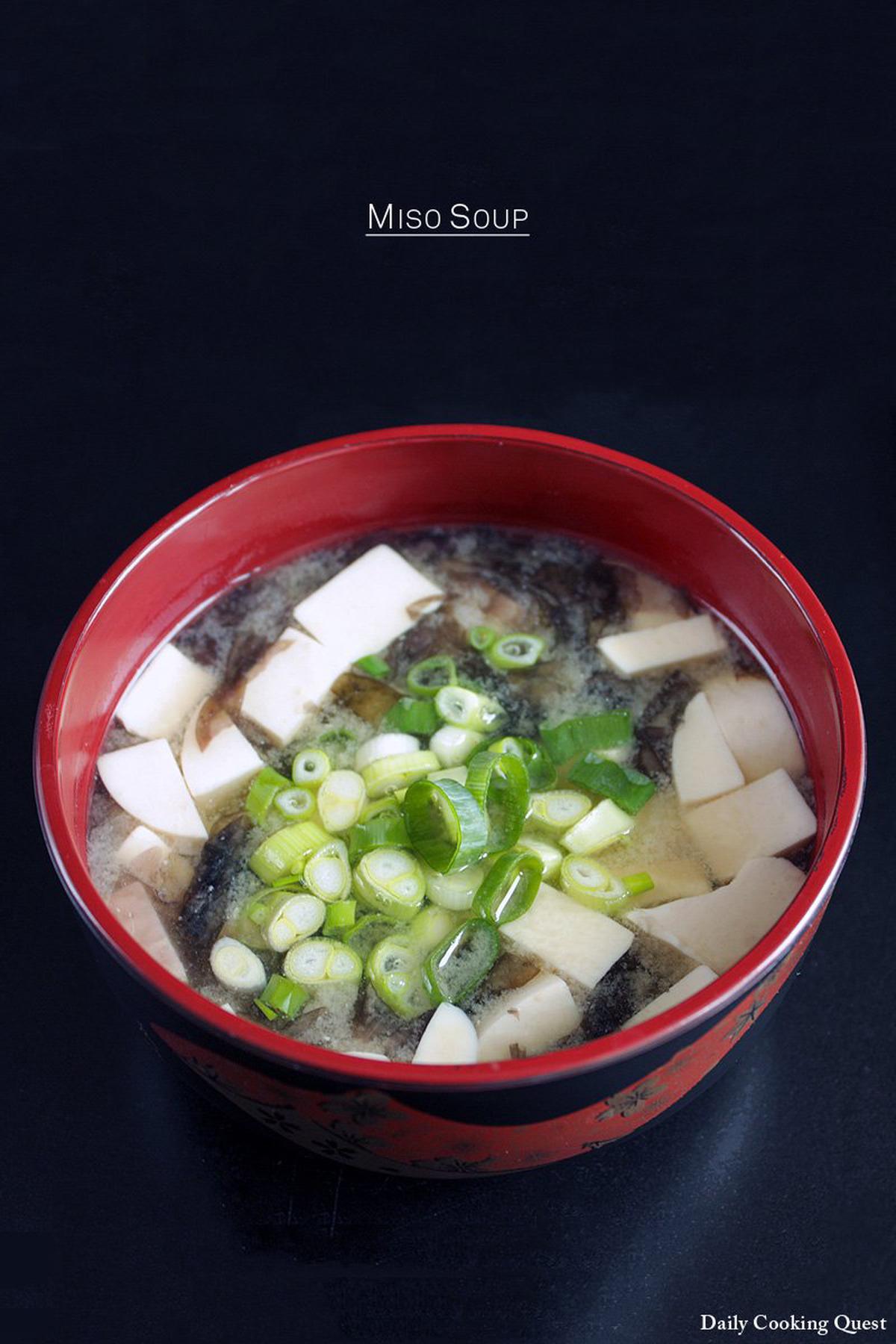 Miso Soup
Ingredients
1 block (250 gram) silken tofu, cut into small cubes
4 tablespoon loosely pack dried seaweed, typically wakame, soaked in cold water
1 scallion, thinly sliced, rinsed in cold water and drained
2½ cup dashi stock (or 2½ cup water + 2 teaspoon bonito flavored dashi seasoning)
4 tablespoon miso paste
Instructions
Boil dashi stock in a soup pot. Soften miso paste by adding a small amount of dashi, then add to the pot.
Add tofu and seaweed and boil briefly, about 1 minute. Add scallion and turn of heat immediately.
Transfer to 4 serving bowls and serve immediately.