Home / All Recipes / Japanese / Nametake - Enoki in Mirin and Soy Sauce
Nametake - Enoki in Mirin and Soy Sauce
This is a really really really simple way to cook enoki mushroom, or you can also use nameko or shimeji :) First, cut to remove the moldy end of the mushroom, then chop into three equal parts, and this is now ready to be cooked.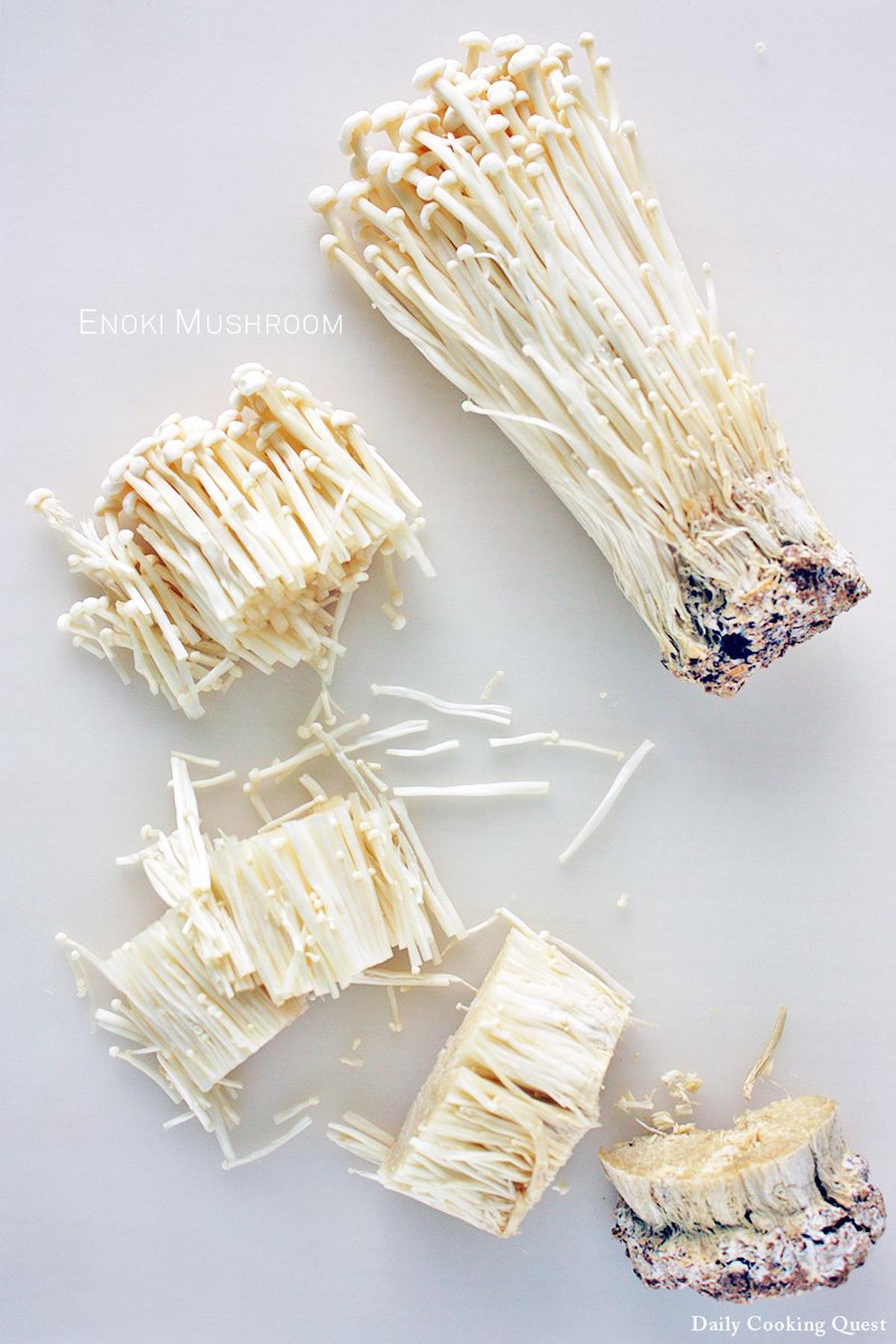 Anyone should be able to prepare this dish. In fact, if you are feeling super lazy, just combine all ingredients in a bowl, cover with saran wrap, and microwave until the mushroom has wilted and turned brown from absorbing the sauce. Let it cool a bit, then it is ready to be eaten. Perfect for college student with no kitchen access, but a working microwave, right? So much healthier than ramen. Actually, forget what I said, you can eat your ramen, but add this, and maybe an egg, and some chopped spring onions, okay. :D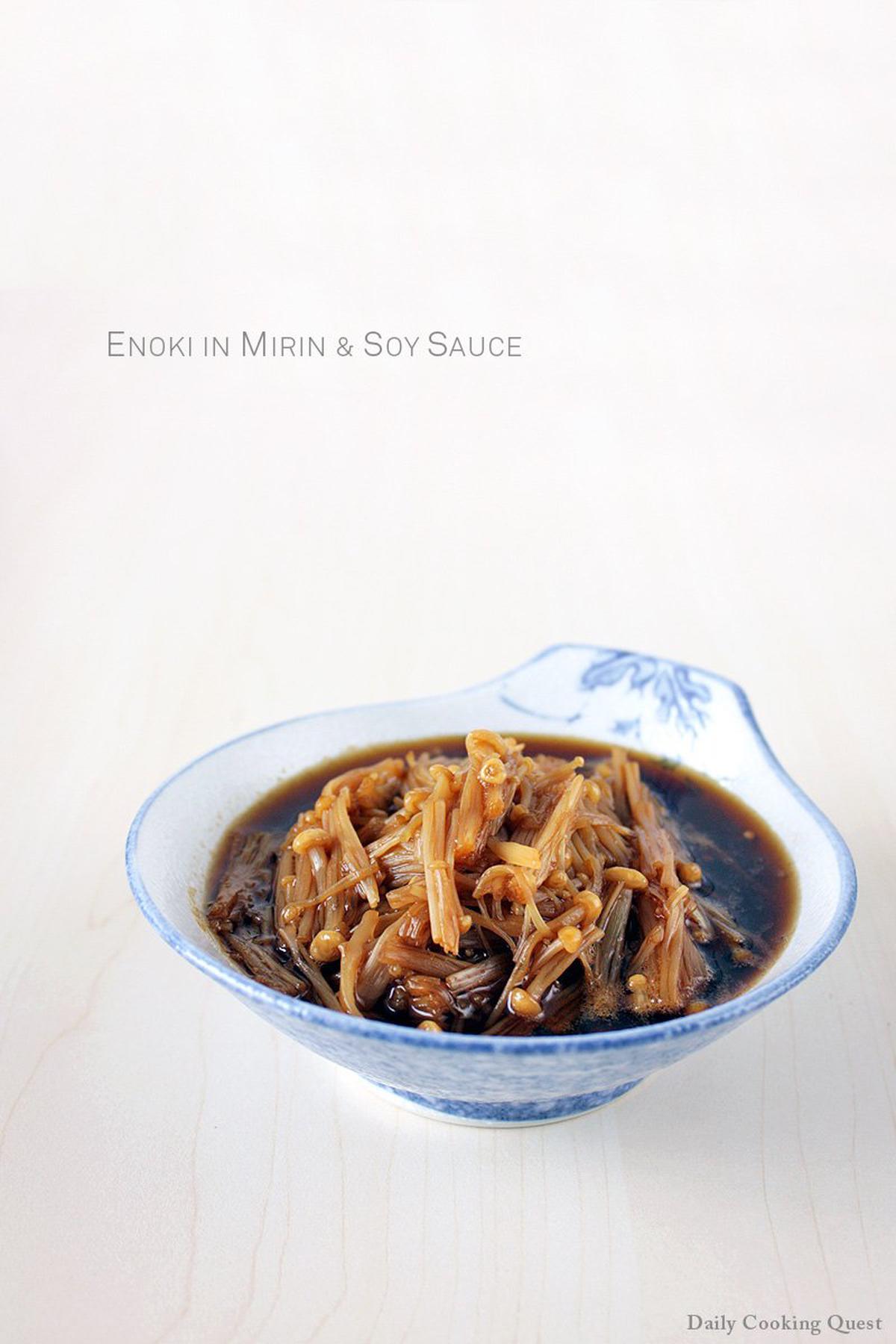 Nametake - Enoki in Mirin and Soy Sauce
Ingredients
2 pack (200 gram) enoki mushroom
3 tablespoon mirin
3 tablespoon soy sauce
Instructions
Remove the moldy end of the mushroom. Then cut the rest into three equal sections.
Place mushroom, mirin, and soy sauce in a frying pan. Turn on the heat and cook until bubbles, reduce heat and simmer until the mushroom has wilted and has turned brown from the sauce.
Turn off heat and serve as side dish to steamed white rice, or as a topping to plain silken tofu. This keeps well in the fridge for up to 2 weeks in an airtight container.