Home / All Recipes / Indonesian / Nasi Uduk Bayam - Fragrant Coconut Rice with Spinach
Nasi Uduk Bayam - Fragrant Coconut Rice with Spinach
This is something of a twist from my basic nasi uduk recipe, by adding some spinach and turn it into something exquisitely different, yet still delicious, and of course healthier version of nasi uduk. A big win all around. A fair warning though, the rice will have spinach taste, so if somehow spinach is not your favorite veggie (can there possible be people who dislike spinach?), maybe stick with the original version.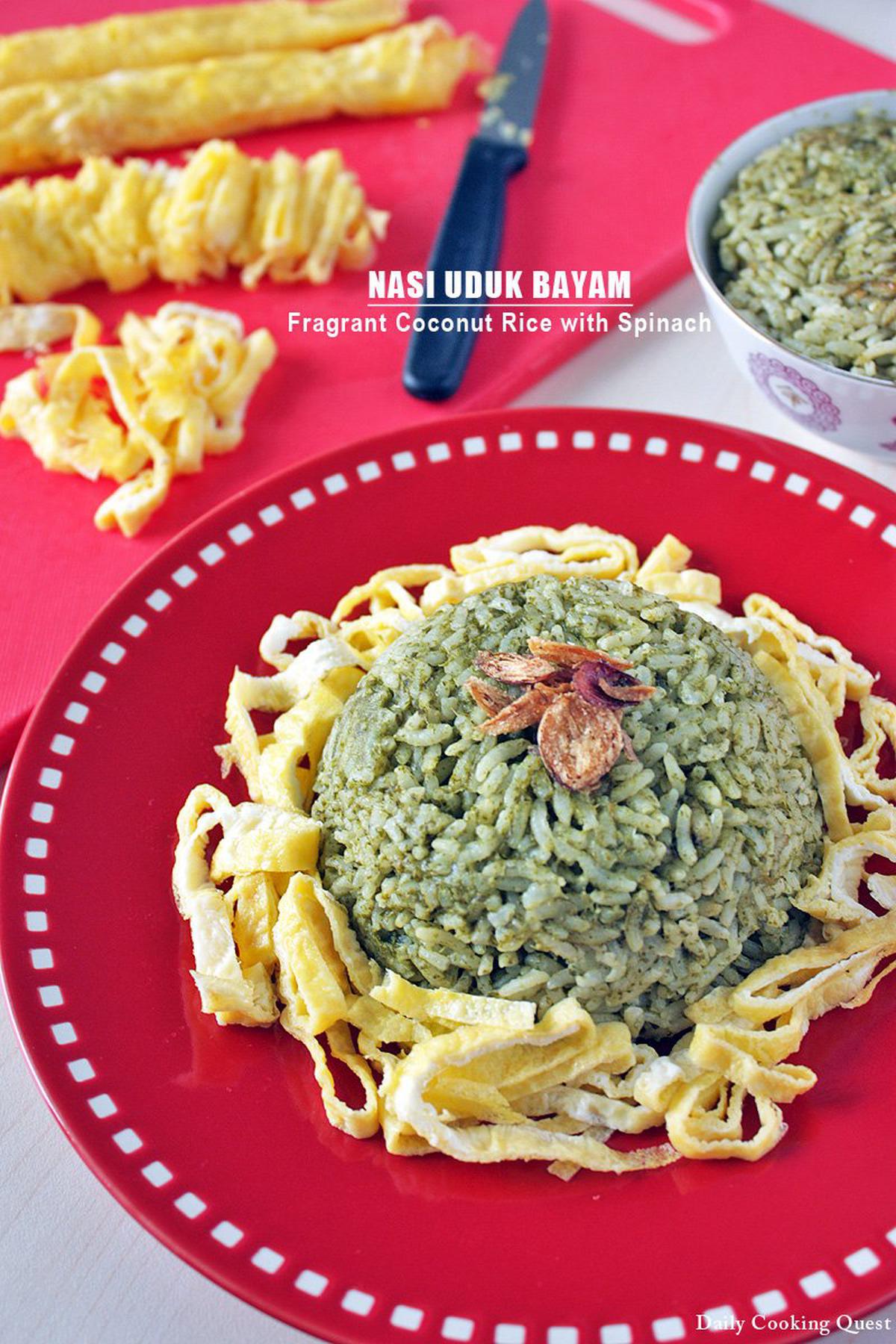 Making nasi uduk is simple, at least it is if you have a rice cooker. Traditionally, this is a rather complicated ordeal requiring cooking in a pot, then remove the content to a steamer to finish the cooking process, totally not something I would even want to attempt. Anyway, start with basic ingredients, which are the same for both versions: rice, lemongrass, pandan leaves, bay leaves, ginger, galangal, coriander powder, and salt.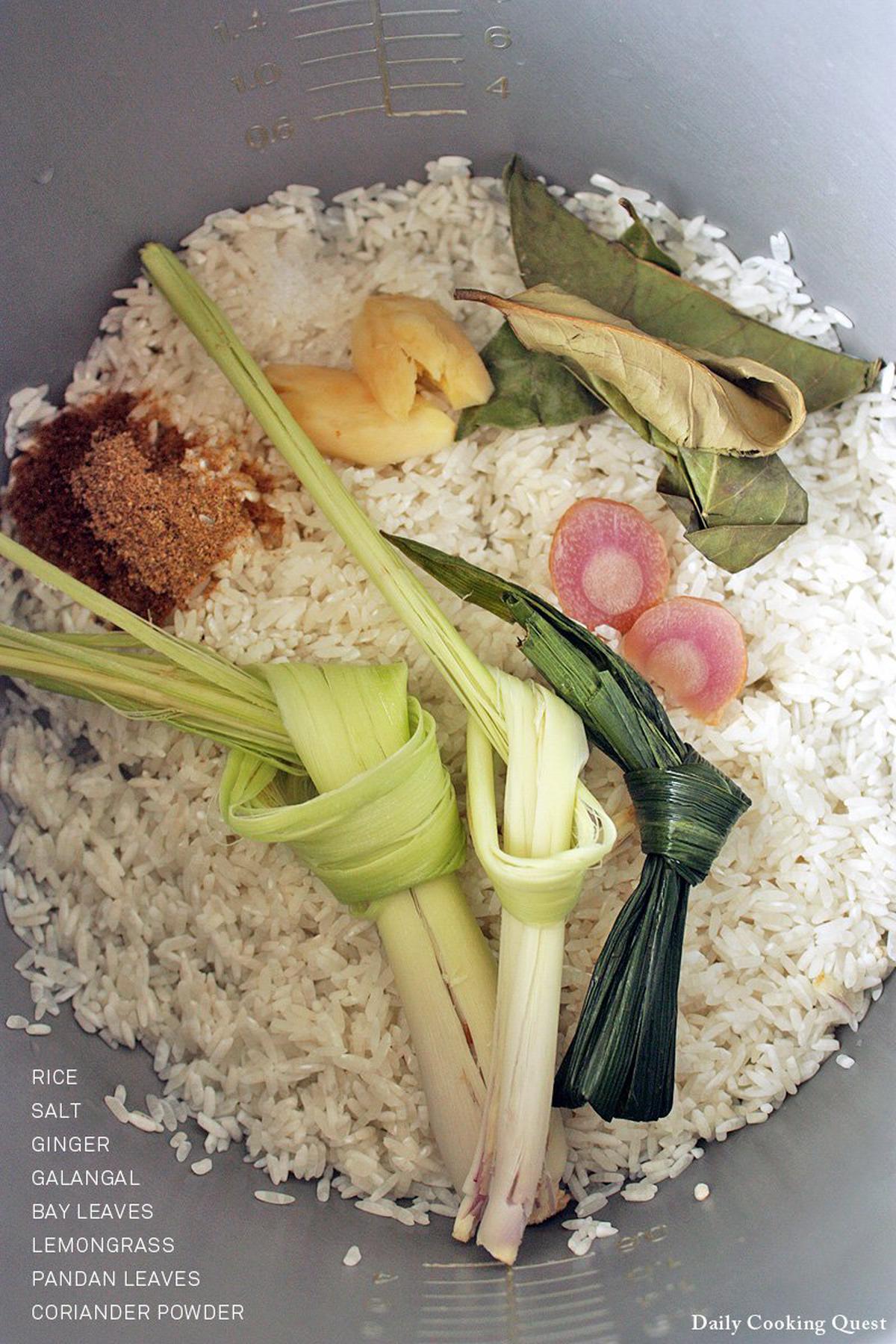 Then, we will add spinach. Get a bunch of spinach, wash and drain. Then place in a blender with water and puree until smooth.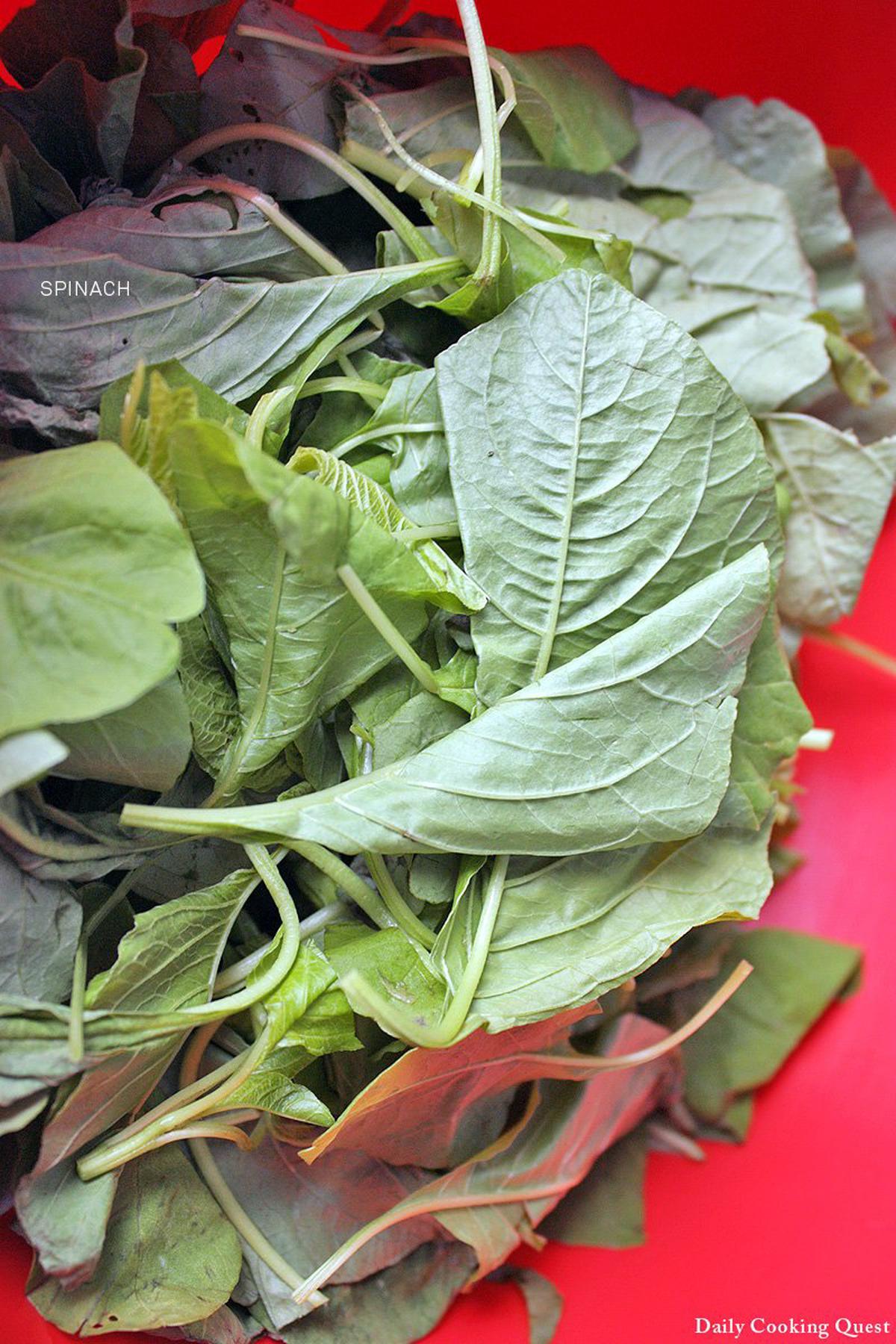 Both the spinach puree and the requisite coconut milk will be added along with the rest of the ingredients into a rice cooker pot. The rest is simple, press cook, and let the machine does its job while you clean the dirty dishes, or whip up some telur dadar gulung (fried egg ribbons) to go along your nasi uduk.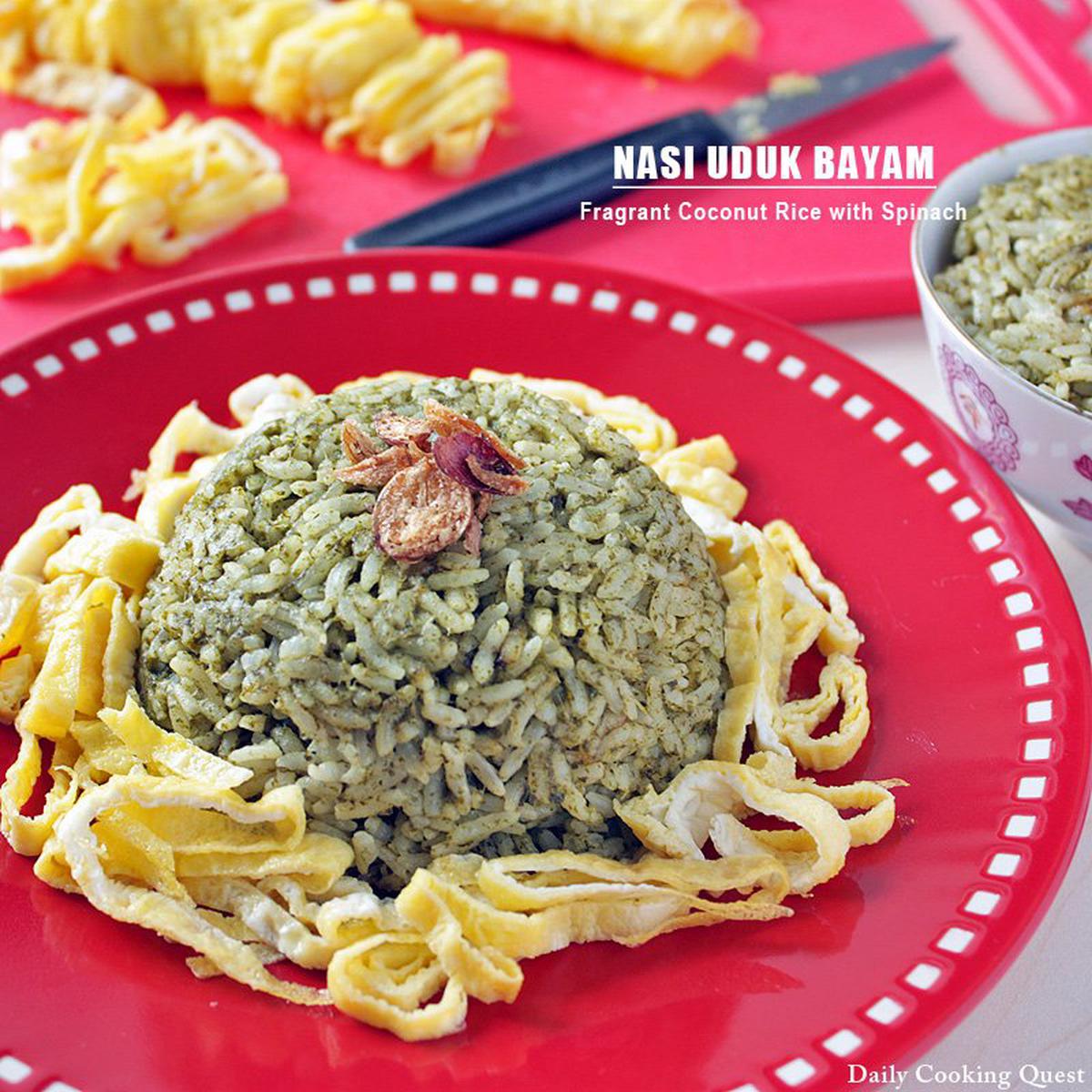 Nasi Uduk Bayam - Fragrant Coconut Rice with Spinach
Ingredients
360 ml rice, washed and drained (*)
2 lemongrass (Indonesian: sereh), bruised and knotted
2 pandan leaves (Indonesian: daun pandan), knotted
4 bay leaves (Indonesian: daun salam)
2 slices of ginger (Indonesian: jahe)
2 slices of galangal (Indonesian: lengkuas)
1 teaspoon coriander powder
1/4 teaspoon salt
100 ml thick coconut milk (Indonesian: santan kental)
100 gram spinach, washed and drained
700 ml water
Instructions
Place rice, lemongrass, pandan leaves, bay leaves, ginger, galangal, coriander powder, and salt into rice cooker pot.
With a blender, puree spinach and water until smooth. Make sure that the total pureed volume comes to 650 ml, add more water if it is not enough.
Pour coconut milk and spinach pureed (650 ml of pureed spinach) into the rice cooker pot. Stir so everything is mixed together.
Place the pot into rice cooker, then cook until ready. Let rest for 10 minutes before opening the lid.
Remove the lemongrass, pandan, bay leaves, ginger, and galangal. Stir with a rice cooker paddle. Serve with some fried egg, fried chicken, fried tempeh, and sambal of your choice.
Notes
(*) If you have a rice cooker cup, this is the same as 2 rice cooker cup.