Home / All Recipes / American / Nutella Cake in Rice Cooker with Apricot Nutella Spread
Nutella Cake in Rice Cooker with Apricot Nutella Spread
You will never guess that this Nutella cake is baked in a rice cooker. The apricot Nutella spread is so yummy and makes the cake super delicious.
Gaahh, I am one of the admins for Your Kitchen My Kitchen (YKMK) Group and we are having a Valentine's Day challenge which ends today! Yup, no need to tell me, I am very well aware how horrible I am as an admin. I mean, I should be submitting a recipe on the first day right? Or at the very least, in the first week? And here I am, trying to squeeze in this recipe right on the last day no less, harrumph!!! Well, in my defense, a week ago I did try making a chocolate brownie truffle cake for this event. And since you all know how bad I am with cake decorating, that one ended up looking horribly mangled, definitely not fit for any kind of submission, although it does taste pretty good. Maybe I will share the recipe in the future if I manage to successfully make it looking less horrible. In the meantime, please enjoy this Nutella cake in rice cooker with apricot nutella spread. :D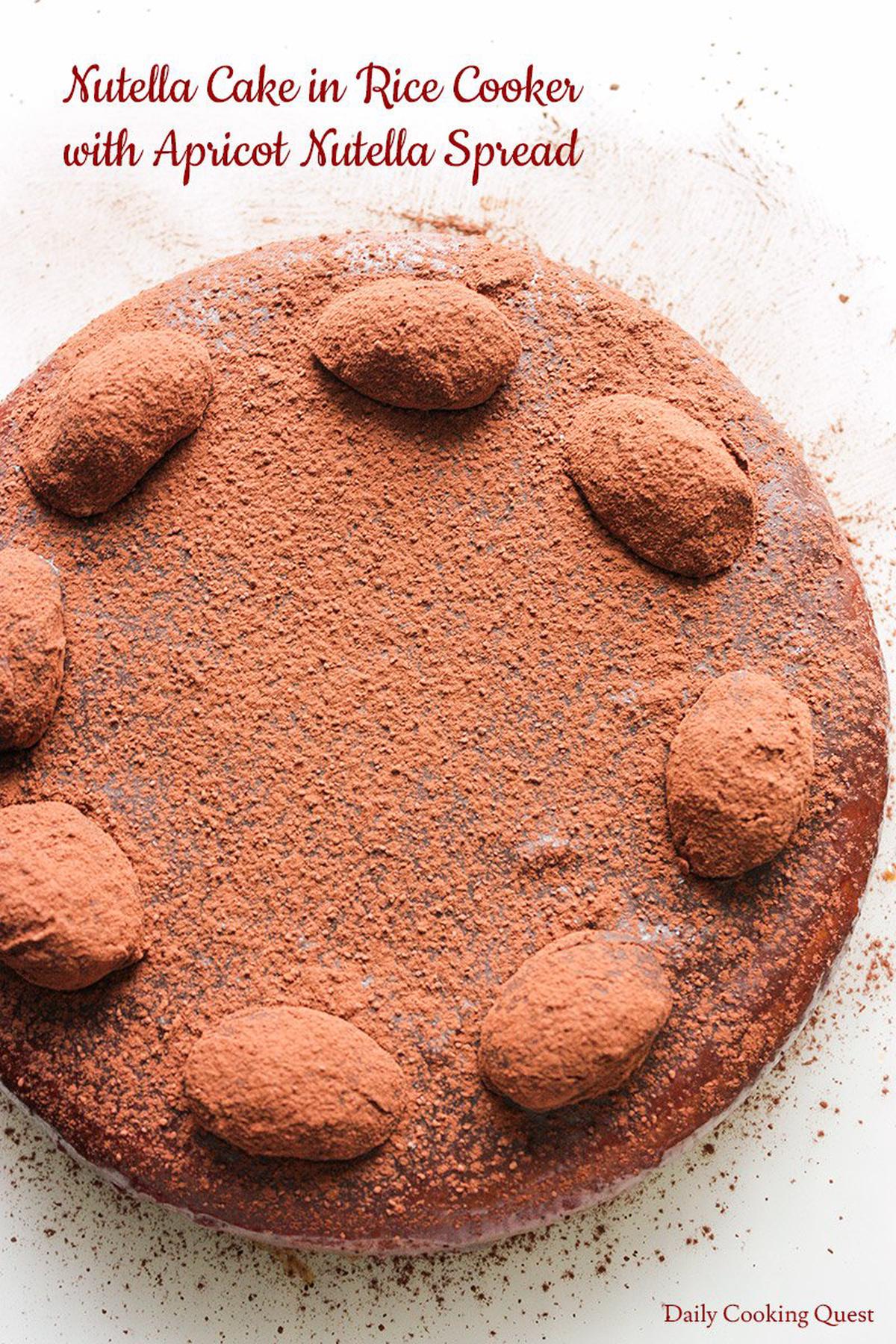 Anyway, fast forward one week and I am still cakeless, and this being the last submission day, I will just share this Nutella cake recipe with you. I know the cake doesn't look spectacular, and not exactly romantic, so please forgive me. I am really bad with cake decorating, but please believe me when I say that this cake is really delicious. I especially like the pairing of apricot preserves with nutella in the spread. I am sure those with a much better talent in decorating cakes (which I honestly think means everyone else) will end up with a prettier looking cake.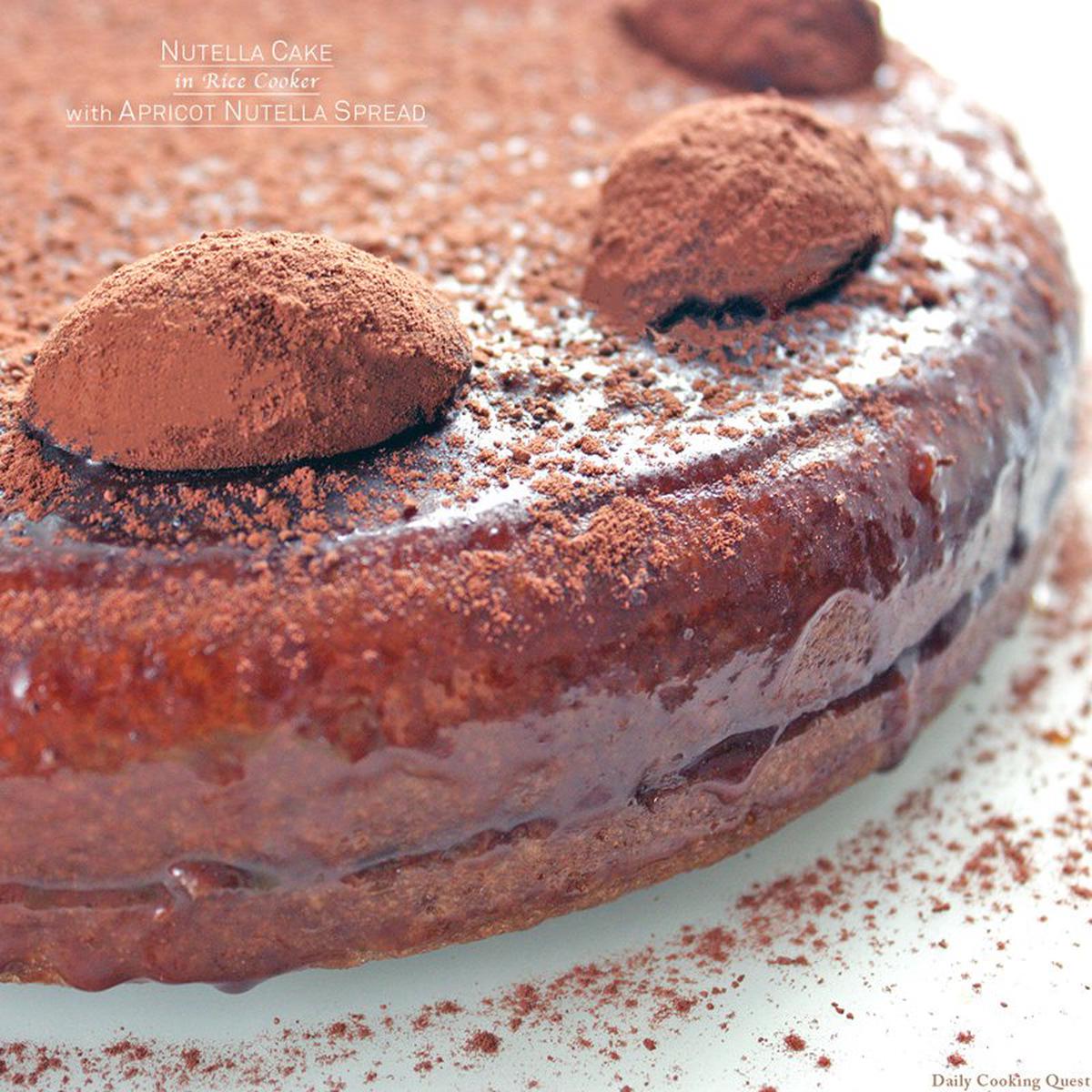 Here is a slice of the cake, and since I still have extra apricot nutella spread after decorating the cake with it, I might as well drizzle some for each serving. This spread is seriously delicious I think I may start making some for toasts, pancakes, and waffles, or even to dress up some plain vanilla ice cream, yum. ♥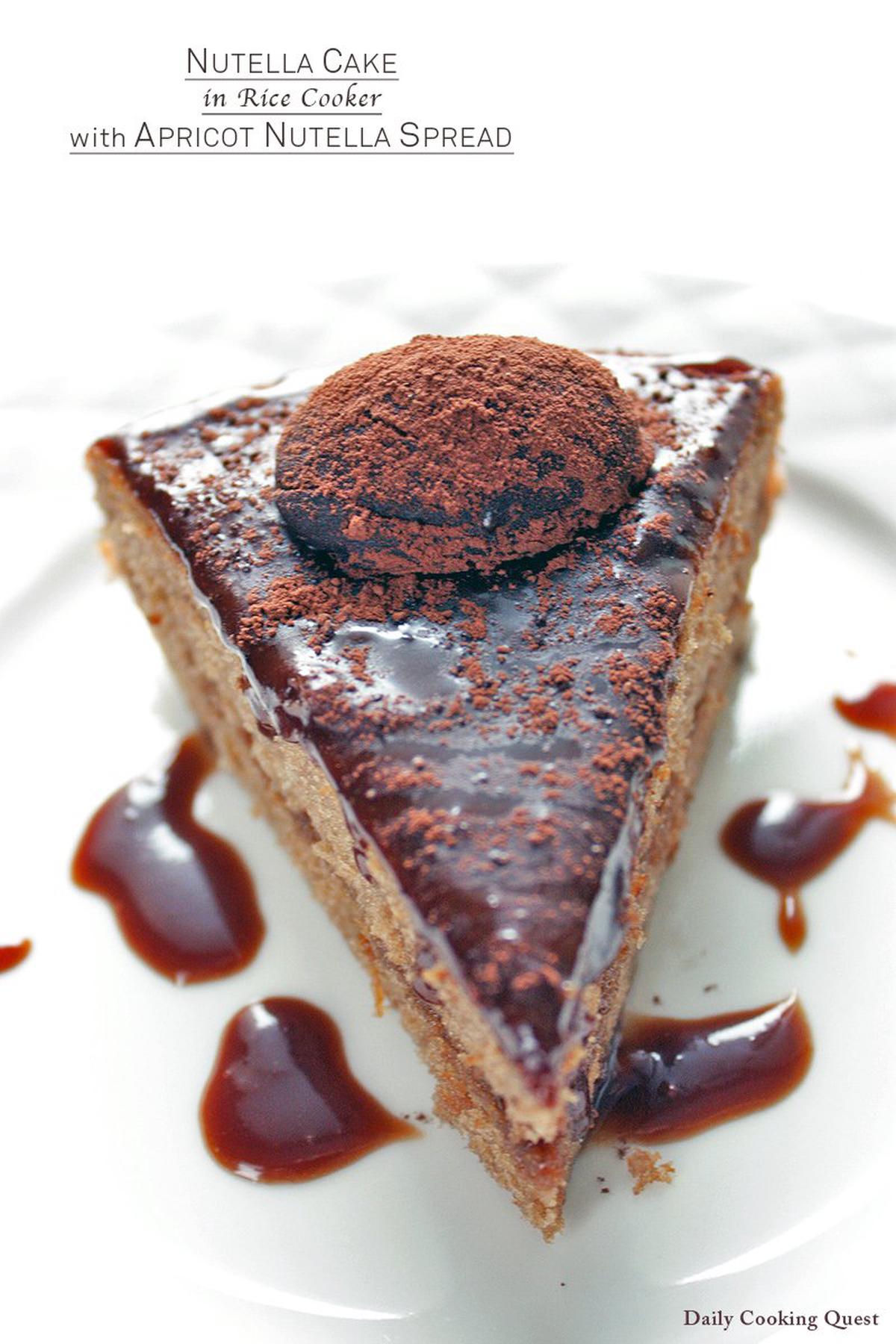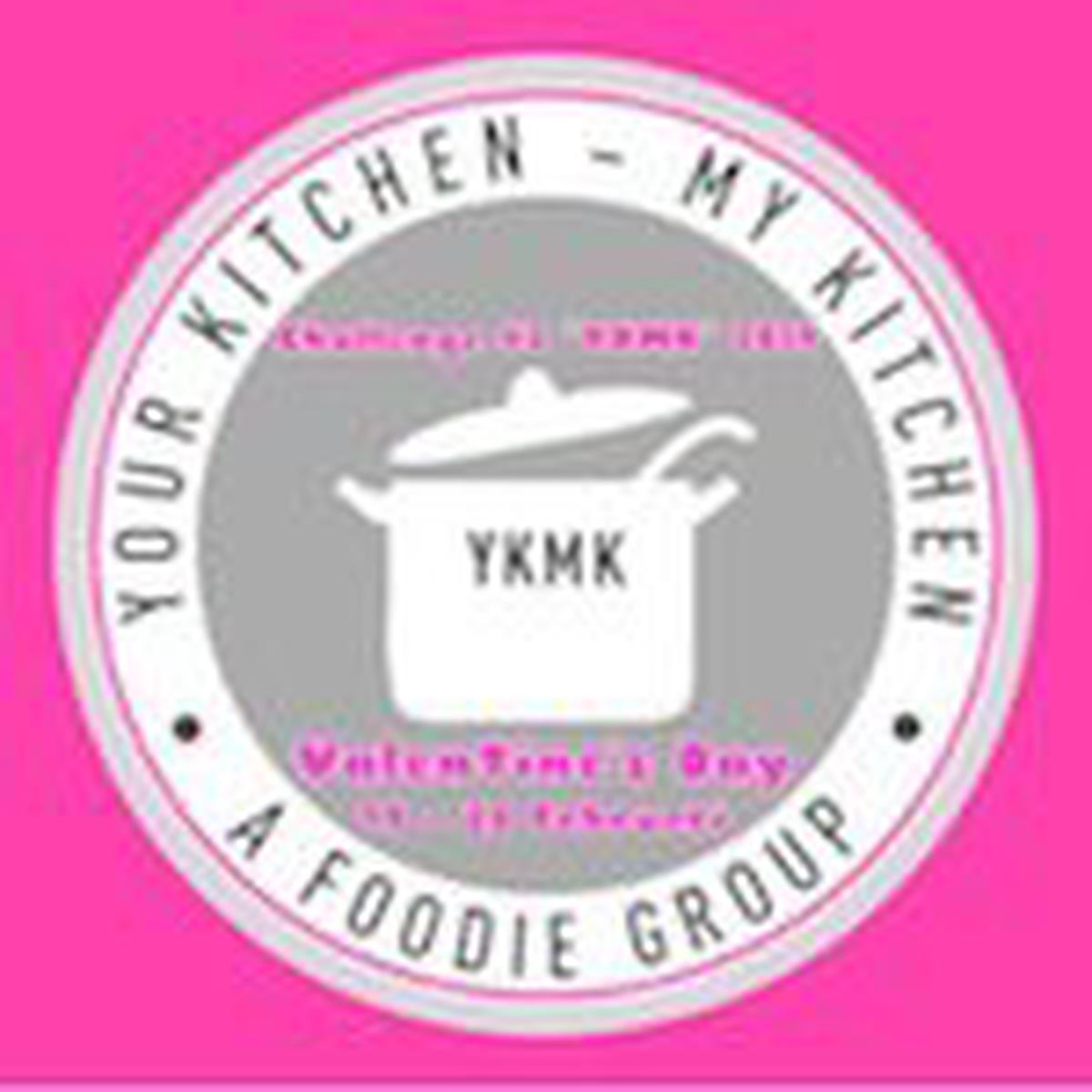 I am submitting this recipe to Valentine's Day Challenge organized by Your Kitchen My Kitchen (YKMK) Group.
Nutella Cake in Rice Cooker with Apricot Nutella Spread
Ingredients
Nutella cake
4 eggs, separate the whites from the yolk
100 gram sugar
1/3 cup canola oil
1/3 cup Nutella (or other hazelnut chocolate spread)
125 gram all purpose flour, sifted
1 teaspoon baking powder
1/4 teaspoon salt
Apricot Nutella spread
1/4 cup simple syrup (made with 1/8 cup water and 1/8 cup sugar)
1/4 cup apricot preserves
1/4 cup Nutella (or other hazelnut chocolate spread)
Tools
1 whisk
1 rice cooker (mine is a basic 10 cup capacity rice cooker with teflon coating pot)
Instructions
Nutella cake

In a mixing bowl, whisk egg whites until medium peak while adding the sugar in batches, I usually do this in three batches.
Add egg yolks and mix well.
In another mixing bowl, mix together canola oil and Nutella until smooth and glossy. Then add this to the egg mixture and mix well.
Lastly, fold the dry ingredients (all purpose flour, baking powder, and salt) into the bowl with a spatula. Do not overdo this part or all that effort to aerate the egg whites will be wasted, just make sure that everything is well combined.
Pour the batter into the pot and place the rice cooker pot into the rice cooker and press the "cook" button. Once it turns to "warm", wait for 10 minutes. Repeat the "cook" and "warm" process another 3 times for a total of 4 "cook" and "warm" cycles.
Open the rice cooker lid, and test if the cake is done by inserting a toothpick into the cake. If the toothpick comes out clean, it is done. If not, repeat the "cook" and "warm" cycle again until the cake is done.
Remove the rice cooker pot, cover the pot with a plate wider than the pot opening, flip upside down and the cake should drop onto the plate. Let it cool on a wire rack to room temperature.

Apricot Nutella spread

Mix together simple syrup, apricot preserves, and Nutella. Whisk until glossy and well combined. Set aside.

Assemble the cake

Slice the cake to two rounds with a serrated knife.
Place the bottom round of the cake on a nice cake stand/plate, then spread and level half of the apricot Nutella spread on top.
Top with the top round of the cake, then spread and level the remaining of the apricot Nutella spread on top of the cake.
You can decorate the top of the cake with some chocolate shavings, or any other kind of nice decoration that you can think of. I place some chocolate truffles and dust with cocoa powder. ♥
Cut the cake into slices and serve.