Home / All Recipes / Japanese / O-Hitashi - Spinach Tower with Sesame Seeds
O-Hitashi - Spinach Tower with Sesame Seeds
Healthy and delicious is not complicated. Create beautiful Japanese spinach tower with three ingredients: spinach, soy sauce, and toasted sesame seeds.
O-Hitashi is a Japanese side dish where fresh green vegetables are lightly blanched, then soak in either dashi stock or just soy sauce for a vegetarian version. The blanched vegetable is then squeezed and shaped into a log, cut into serving portions, and topped with either toasted sesame seeds, fresh shavings of katsuo bushi (bonito flakes), or both.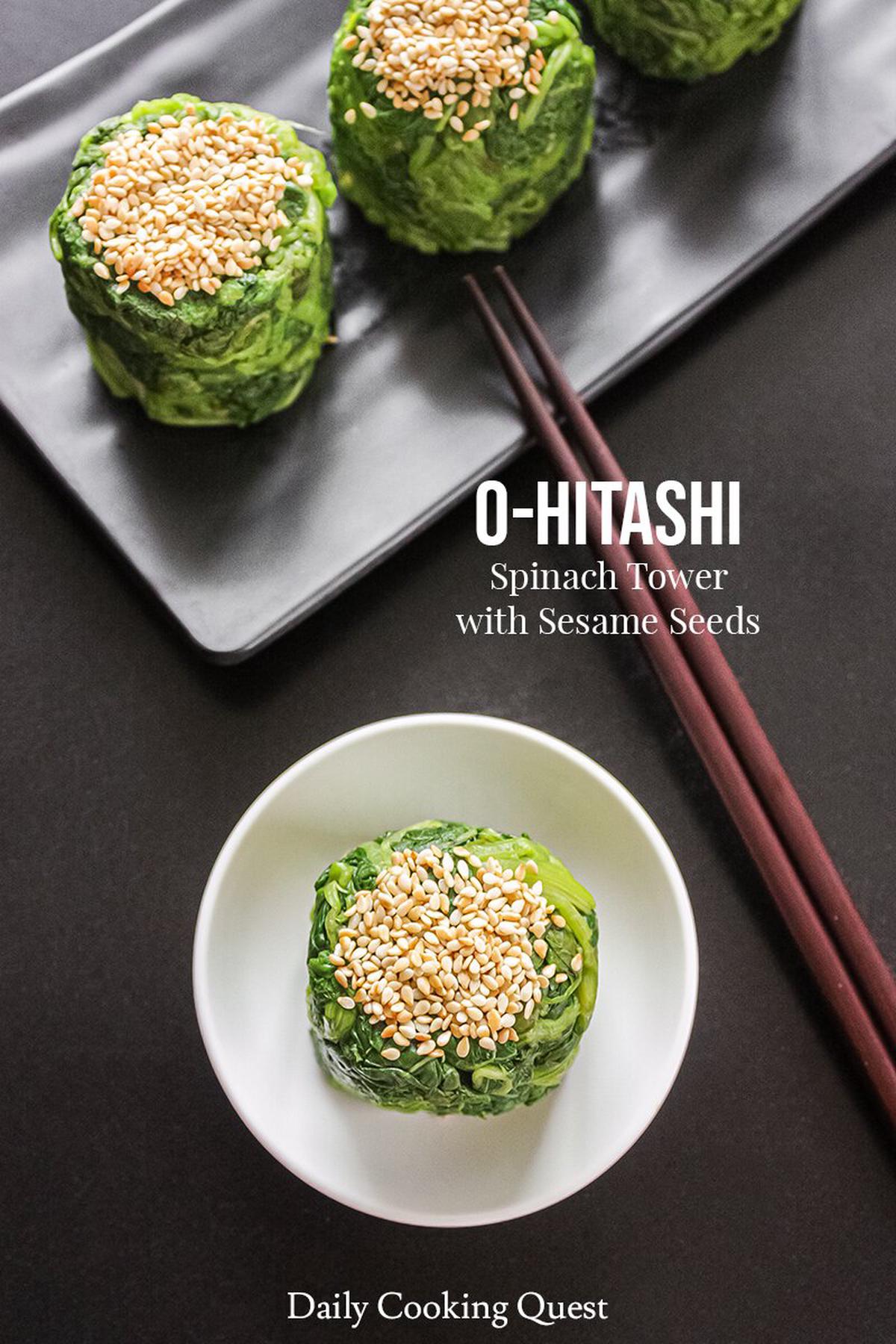 Spinach (or horenso in Japanese) is the most common vegetable to be made into o-hitashi, but other vegetables can be used as well. Watercress and asparagus are the other two popular alternatives. Though I made mine into towers, you are free to present them sideways and call them spinach log instead. ;)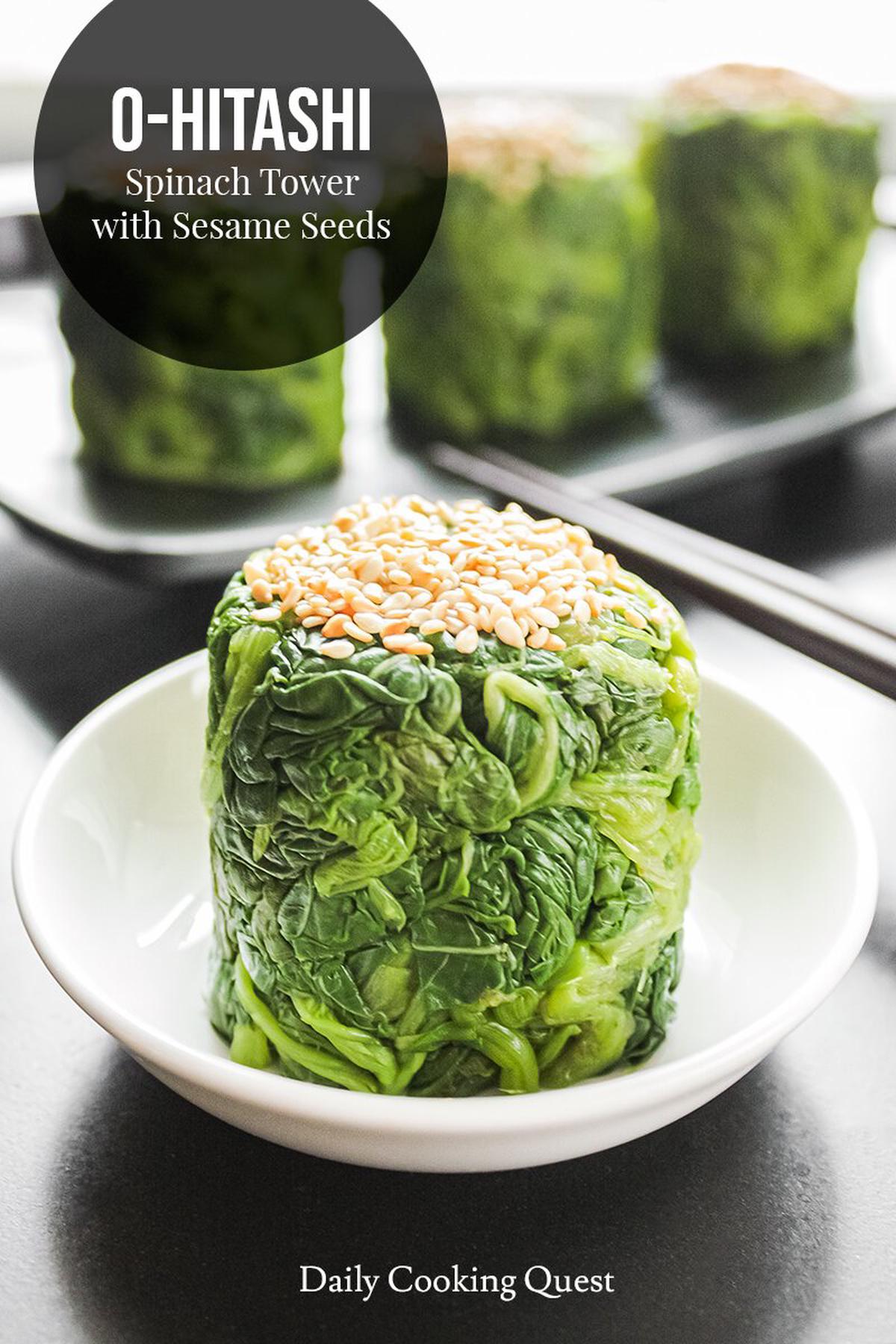 O-Hitashi - Spinach Tower with Sesame Seeds
5.0 from 6 reviews
Ingredients
500 gram spinach (Indonesian: bayam)
2 tablespoon soy sauce (Indonesian: kecap asin)
2 tablespoon drinking water
1 tablespoon toasted sesame seeds
Instructions
Prepare a pot of lightly salted boiling water. Holding the spinach by their leaves, gently lower the stalks first into the boiling water. Once you see that the water has returned to a boil, you can drop the leaves into the water. Again, once the water has returned to a boil, turn off the heat.
Drain the spinach and place them in an mixing bowl filled with cold water and ice cubes to stop the cooking process. This will make sure your spinach will retain their bright green color.
Once the spinach is cool, drain, and gently squeeze out all the excess water and place the squeezed spinach in a clean bowl.
Mix soy sauce and water and pour on to the spinach. Mix well, and set aside for 10 minutes.
Drain the spinach and squeeze out excess sauce with your hands. Transfer the spinach to a chopping board, then form into a log shape of about 2 inch diameter. If you have a sushi mat, you can use it to form the log. More excess sauce should be squeezed out while shaping the spinach.
Cut the spinach log across to four cylinders. Transfer to a serving plate, and sprinkle the top of the spinach with sesame seeds. Serve immediately.
Notes
If you want to make a non vegetarian version, use dashi stock instead of water to mix the soy sauce. And you can topped the spinach towers with katsuo bushi too.