Home / All Recipes / Japanese / Oden - Japanese Winter Stew
Oden - Japanese Winter Stew
A winter stew or hot pot is a common theme across Asian countries during colder seasons. In Japan, one of the most popular winter stew is probably oden. As with all kind of hot pots or winter stew, there is no set rules on what goes into the stew, though fish cakes, konnyaku, hard boiled eggs, daikon, tofu, and octopus legs are some of the more popular ingredients. You can read the complete list of ingredients that you can use in an oden from wikipedia.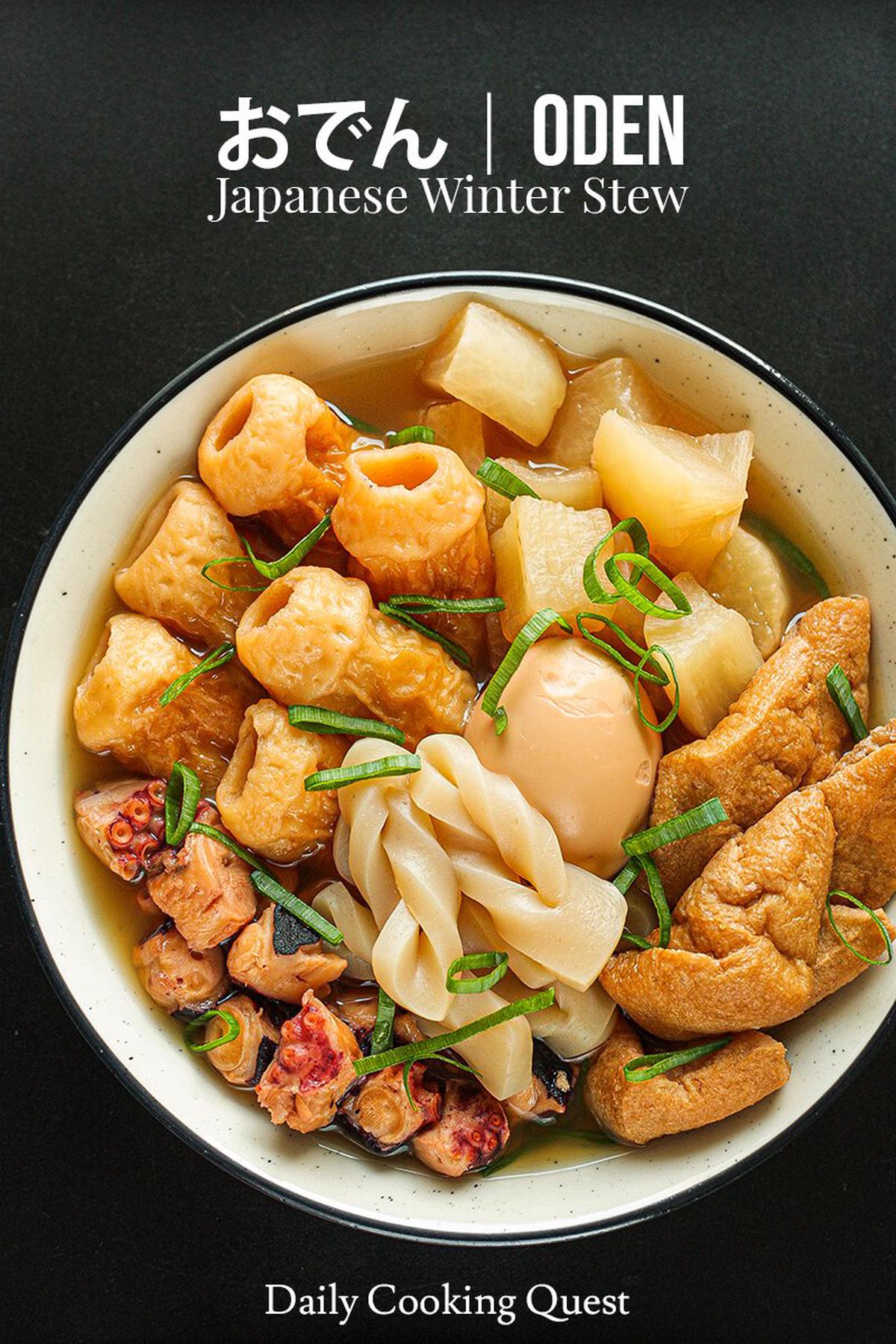 If you own a claypot, you can cook oden in it and serve straight from the pot :) Since I don't, I cook this in a regular soup pot. The most common condiment for oden is karashi, or Japanese mustard sauce. Like wasabi, karashi is sold in both powder form and paste form in tubes. Japanese mustard is actually different than regular mustard, so if you can find it, you should buy it, though if you really cannot find Japanese mustard, regular mustard is a pretty good substitute anyway. Another less common condiment is actually Japanese chili flakes, or nanami togarashi, which is more commonly used in ramen or udon, though you can use that too. Oden is really delicious as is, so don't worry too much if you don't have karashi or nanami togarashi.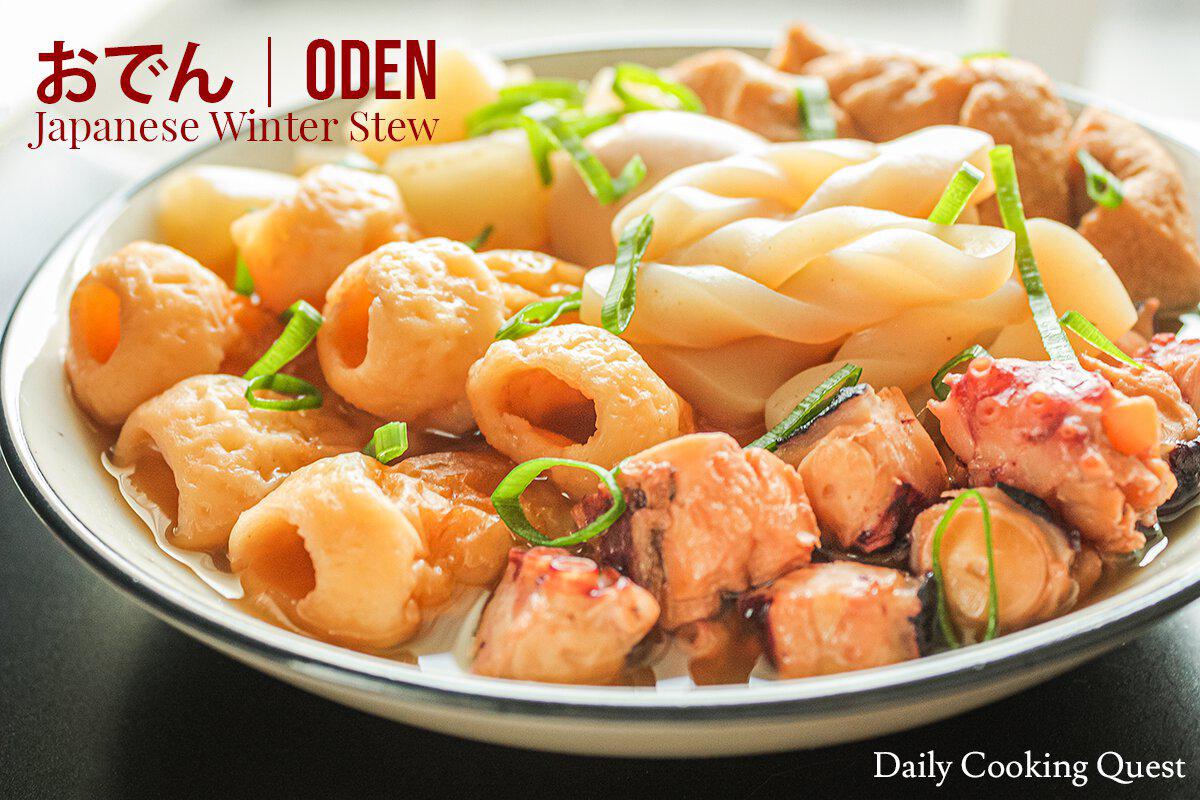 Oden - Japanese Winter Stew
5.0 from 5 reviews
Ingredients
1 daikon (Indonesian: lobak), about 400 gram, peeled and cut into bite size pieces
1 block (200 gram) of ito konnyaku, cut into 1 cm thick slices, shape each into a tazuna (optional)
150 gram Japanese fish cakes (e.g. chikuwa)
100 gram atsuage, or thick deep fried tofu
450 gram octopus tentacles, cut into bite size pieces
4 hard boiled eggs
Soup stock
900 ml dashi stock (or 900 ml water + 10 gram bonito flavored dashi seasoning)
30 gram dried shrimps (Indonesian: ebi), washed and drained
3 tablespoon sugar
6 tablespoon sake
5 tablespoon mirin
5 tablespoon light/usukuchi soy sauce
5 tablespoon soy sauce
Condiments
1 scallions, thinly sliced
karashi, or Japanese mustard
nanami togarashi, or Japanese chili flakes
Instructions
Prepare a pot of boiling water, then blanch the following one at a time: daikon, ito konnyaku, fish cakes, and lastly, deep fried tofu. Cut each tofu to two.
Place all the soup stock ingredients in a pot, then add daikon, ito konnyaku, fish cakes, tofu, octopus, and eggs. Bring to a boil, then reduce heat and simmer for 2 to 3 hours.
Serve with a bowl of steamed white rice and condiments.