Home / All Recipes / American / Orange Yoghurt Soda Punch
Orange Yoghurt Soda Punch
For your next party, try making this super easy mocktail from fresh orange juice, yogurt, and soda water. You can make this alcoholic by using vodka too!
Fresh orange juice is always great by itself. But if you are a smoothie lover, then blending together fresh orange juice and plain yoghurt is a no-brainer. And if you are preparing something special for a soirée, then I think adding soda water to the whole mix and make this a punch is gonna be a smash. If you need something stronger, feel free to sub soda water with, say, vodka. ♥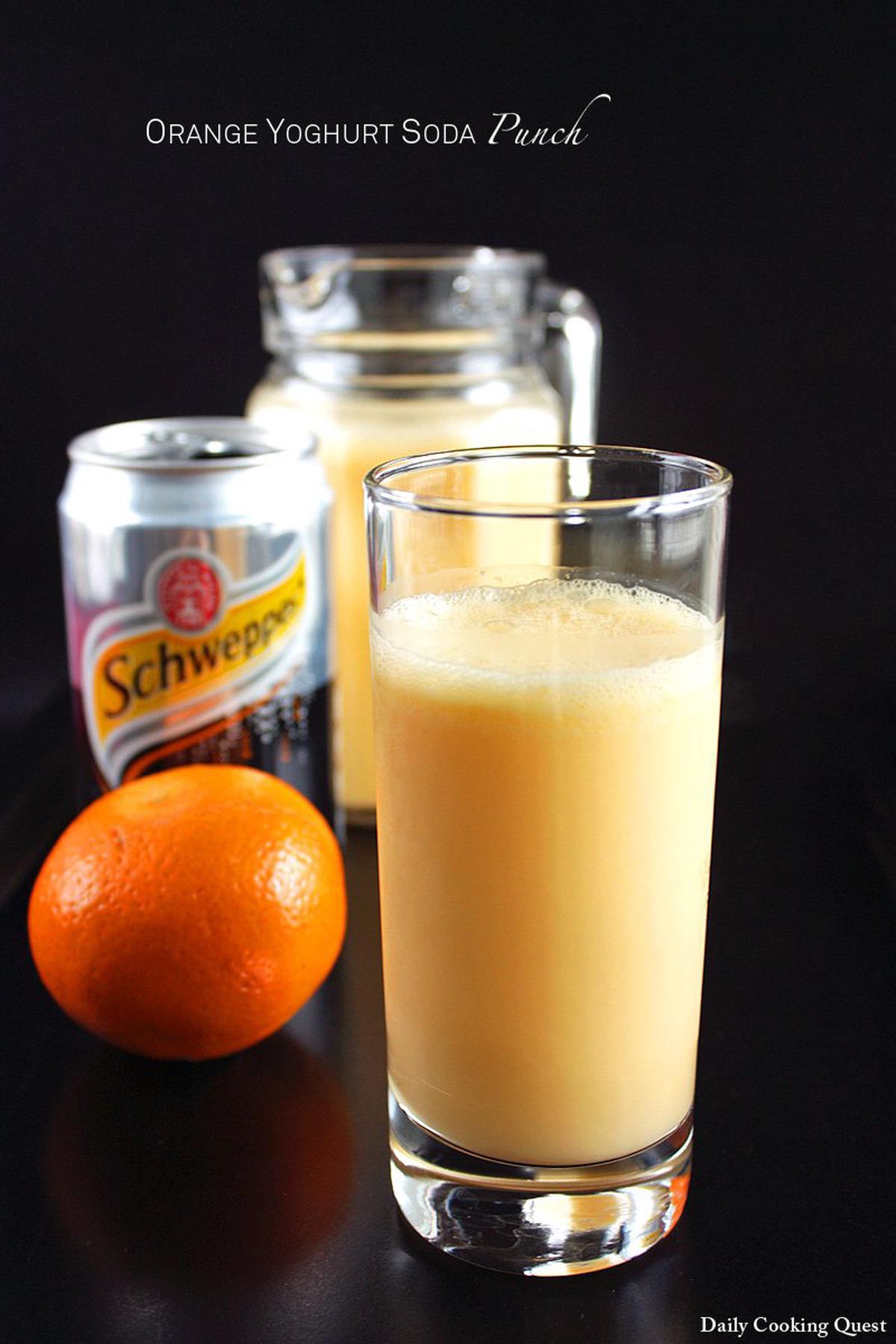 Orange Yoghurt Soda Punch
Ingredients
500 ml fresh orange juice
250 ml plain yoghurt
1 can (330 ml) soda water
Garnish and accompaniments (suggestion)
ice cubes
vanilla ice cream
orange rinds
Instructions
Put everything in a blender and process until smooth. Serve immediately.
If you want to make it prettier, you can add some ice cubes, then garnish the serving glass with some orange rinds, and even top it with a scoop of vanilla ice cream to make a float.