Home / All Recipes / Japanese / Oyako Don - Chicken and Egg on Rice
Oyako Don - Chicken and Egg on Rice
The literal meaning of oyako don is parent and child rice bowl. The name reflects the fact that both chicken (the parent) and egg (the child) are simmered together in soy and bonito based sauce and served on top of a bowl of rice. Oyako don is perhaps one of the most well known donburi (rice bowl dishes) along with gyudon, katsudon, and tempura don.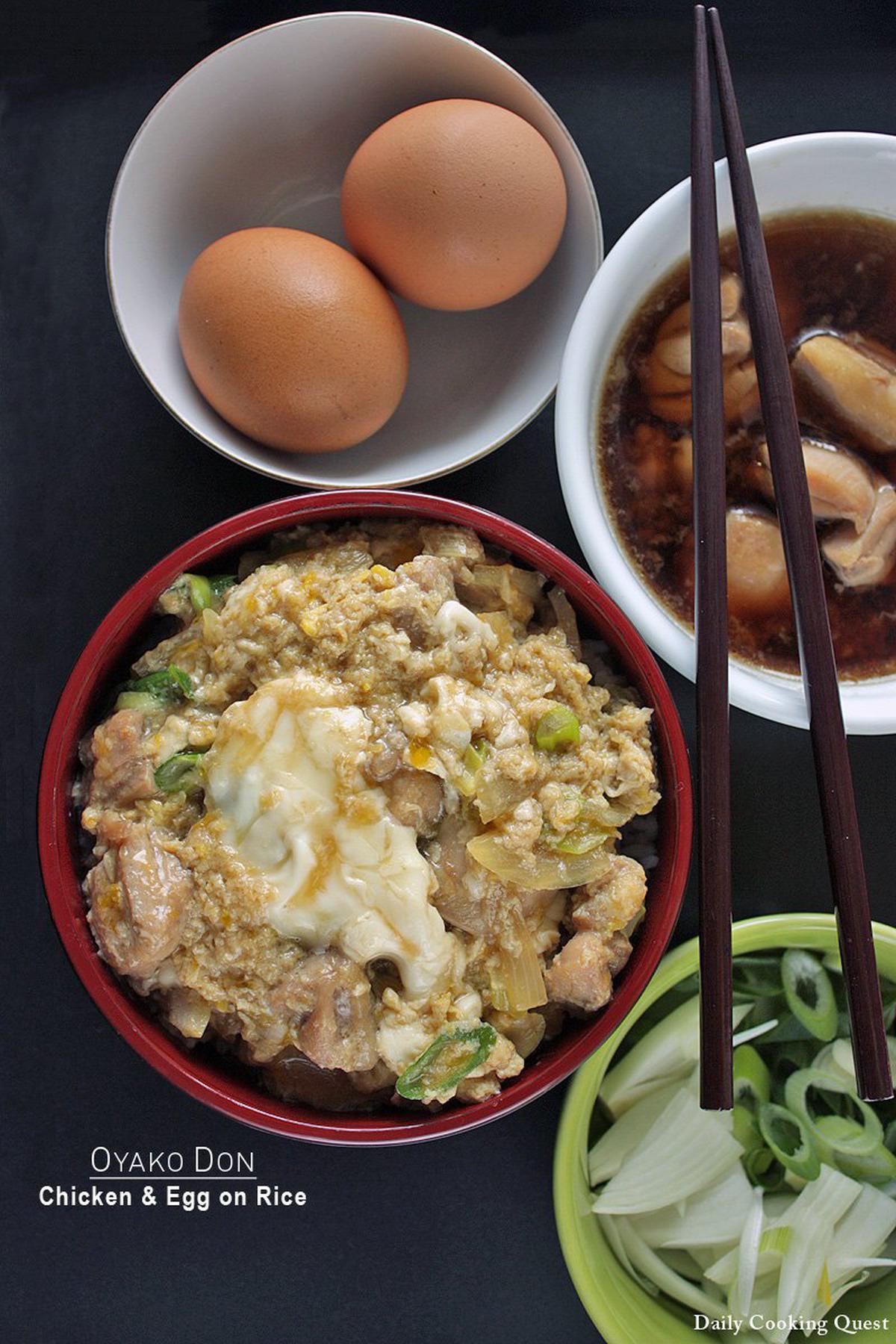 Oyako Don - Chicken and Egg on Rice
5.0 from 1 reviews
Ingredients
500 gram boneless skinless chicken thigh, cut into cubes
1/2 onion, thinly sliced
2 scallions, thinly sliced diagonally
8 eggs
Sauce
2 cups dashi stock (or 2 cups water + 1 1/2 teaspoon bonito flavored dashi seasoning)
3 tablespoon sugar
3 tablespoon mirin
4 tablespoon soy sauce
4 tablespoon light soy sauce
Also prepared
4 servings of steamed white rice
Instructions
Place all sauce ingredients in a pan, bring to a boil, add chicken, and boil briefly.
Prepare toppings individually. Place 1/4 of the sauce, chicken, and vegetables in a small pot, and bring to a boil. Beat 2 eggs, pour over in a circular motion, cook until egg is half done, stirring.
Place a portion of the steamed white rice in a bowl. Slide chicken and egg topping carefully over the rice. Repeat for the remaining 3 portions. Serve immediately.