Home / All Recipes / Chinese / Pan Fried Fish with Plum Sauce
Pan Fried Fish with Plum Sauce
Red snapper and grouper are among my favorite fish for making Chinese fish dishes. I spotted super nice red snapper fillet the other day, so I bought two pieces. When preparing a Chinese style fish dish, I love steaming or pan frying, not so with deep frying, but I love making deep fried fish for Western dishes like fish and chips. :D This time I choose to pan fry the fish, and make a quick plum sauce to pour over the fish.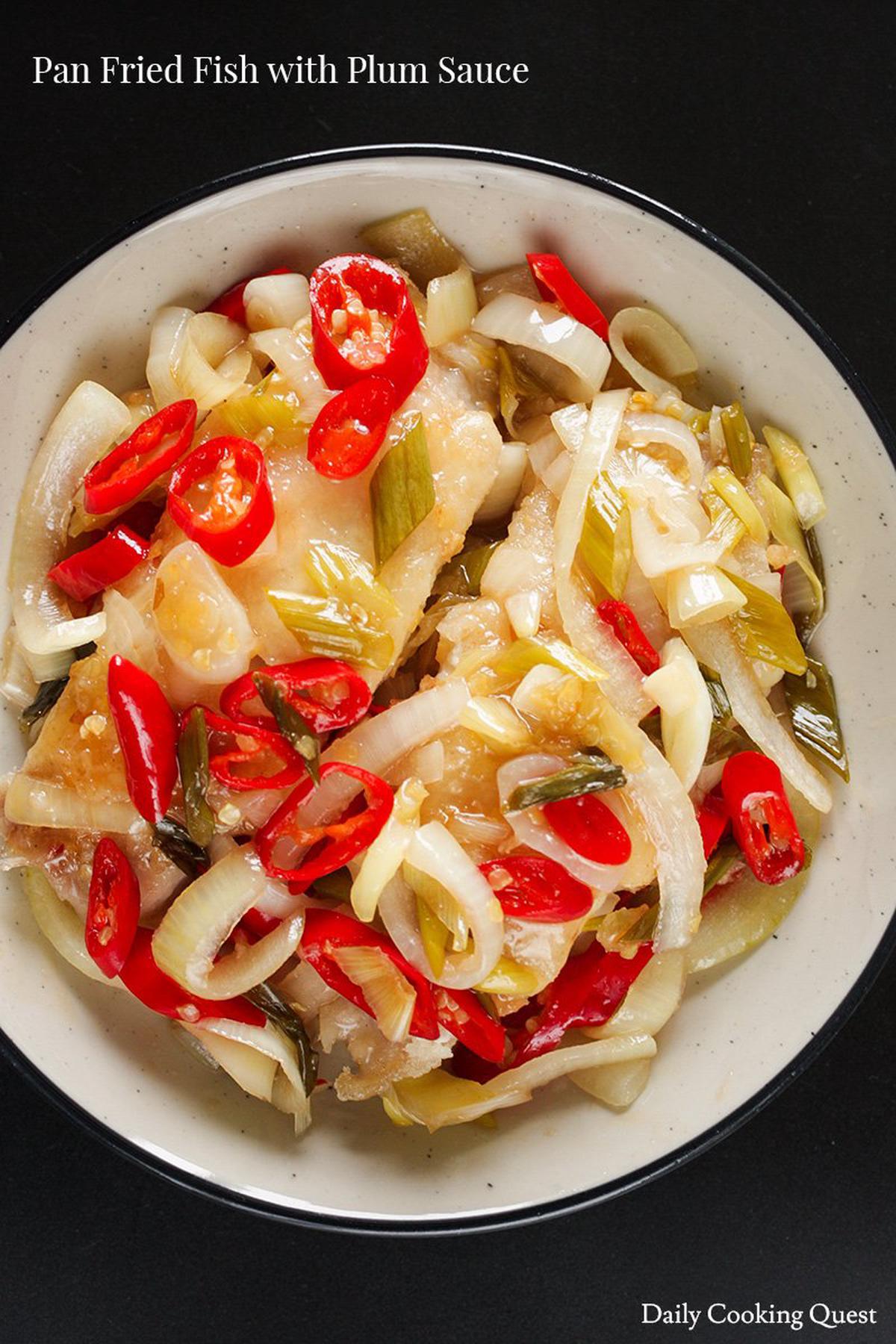 I always use the same method to pan fry fish fillet. First, pat dry, then sprinkle with salt and pepper on both sides, and coat liberally with corn starch on both sides so the fish will not stick on the frying pan. Then heat oil, place the fish down at the center of the pan, and let it sit for about 5 minutes until the fish is cooked to about half way (you should see the meat is white at the bottom half, and still raw/transparent the upper half), then gently flip to cook the other side for another 5 minutes until all part of the fish is white. Oh, and the sides that touch the pan, they need to become golden brown. When the fish is finish cooking, gently transfer to a serving plate. If you are feeling super lazy, you can eat the fish at this point. But, if you want something fancier, then make plum sauce like the one in this recipe or try making the classic soy sauce to go with your pan fried fish.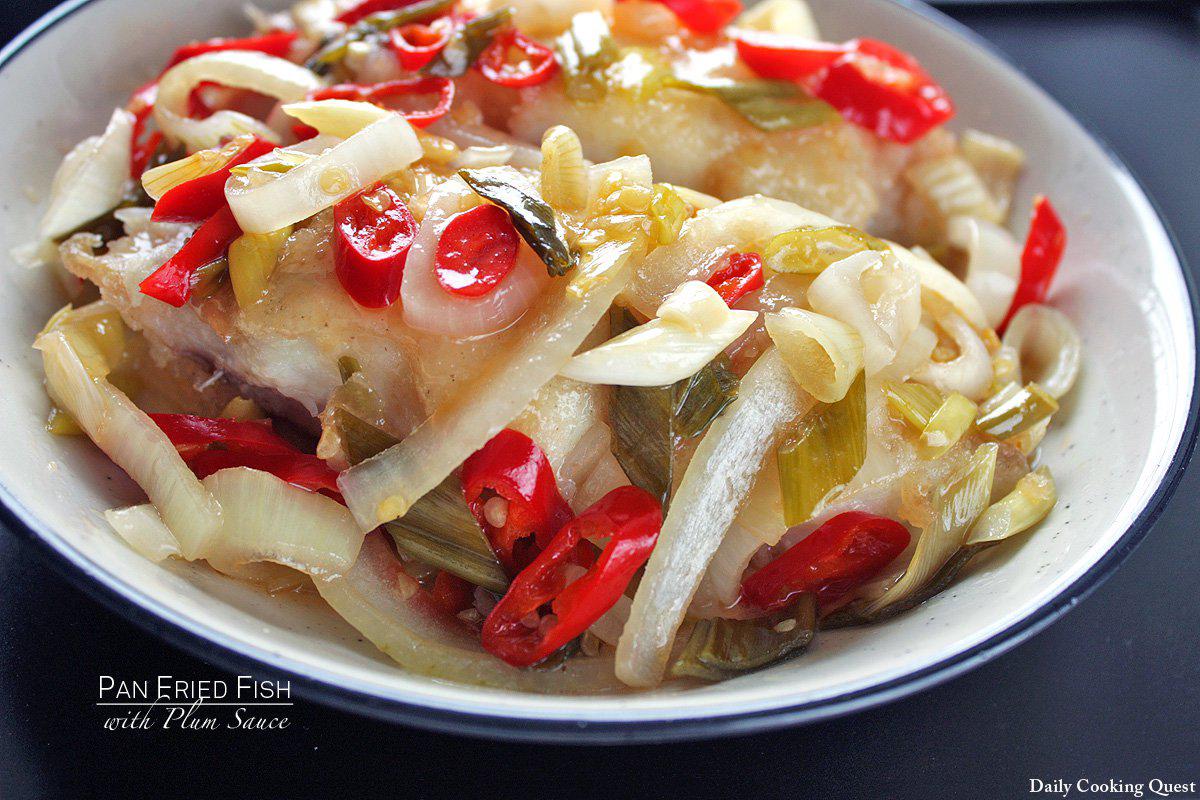 Pan Fried Fish with Plum Sauce
Ingredients
2 red snapper fillet (Indonesian: kakap merah), about 150 gram each
salt
pepper
corn starch
4 tablespoon oil
1/2 onion (Indonesian: bawang bombay), thinly sliced
2 scallions (Indonesian: daun bawang), sliced 1 inch diagonally
3 red chilies (Indonesian: cabe merah besar), thinly sliced
Sauce
2 tablespoon plum sauce
2 tablespoon vinegar
2 tablespoon water
2 teaspoon sugar
1/2 teaspoon salt
Instructions
Pat dry the fish, scatter a pinch of salt and ground pepper on the fish. Dust with corn starch to coat the fish so it won't stick when fried on the pan, set aside.
Mix all the sauce ingredients together in a bowl and set aside.
Heat oil in a frying pan and fry the fish for 5 minutes each side. Only flip the fish once at the end of 5 minutes, otherwise, the fish will stick to the pan. Set the fish on a serving plate.
In the same pan, stir fry onion, scallion, and chili until fragrant, about 2-3 minutes. Add the sauce to the pan and cook until the sauce bubbles. Pour the sauce onto the fish. Serve immediately with steamed white rice.