Home / All Recipes / Indonesian / Pandan Coconut Ice Cream
Pandan leaves and coconut milk is a match made in heaven and they are perfect in this homemade ice-cream. The recipe works without an ice-cream machine!
I am definitely going through pandan dessert phase, so please bear with me. This time I am going to use pandan to make everyone's favorite dessert, ice cream.
The recipe is based on David Lebovitz's quick coconut ice cream, which I think is a really good recipe if you ever want to try it.
This pandan coconut ice cream has basically the same recipe, with a really minor tweak using my homemade pandan extract instead of saffron.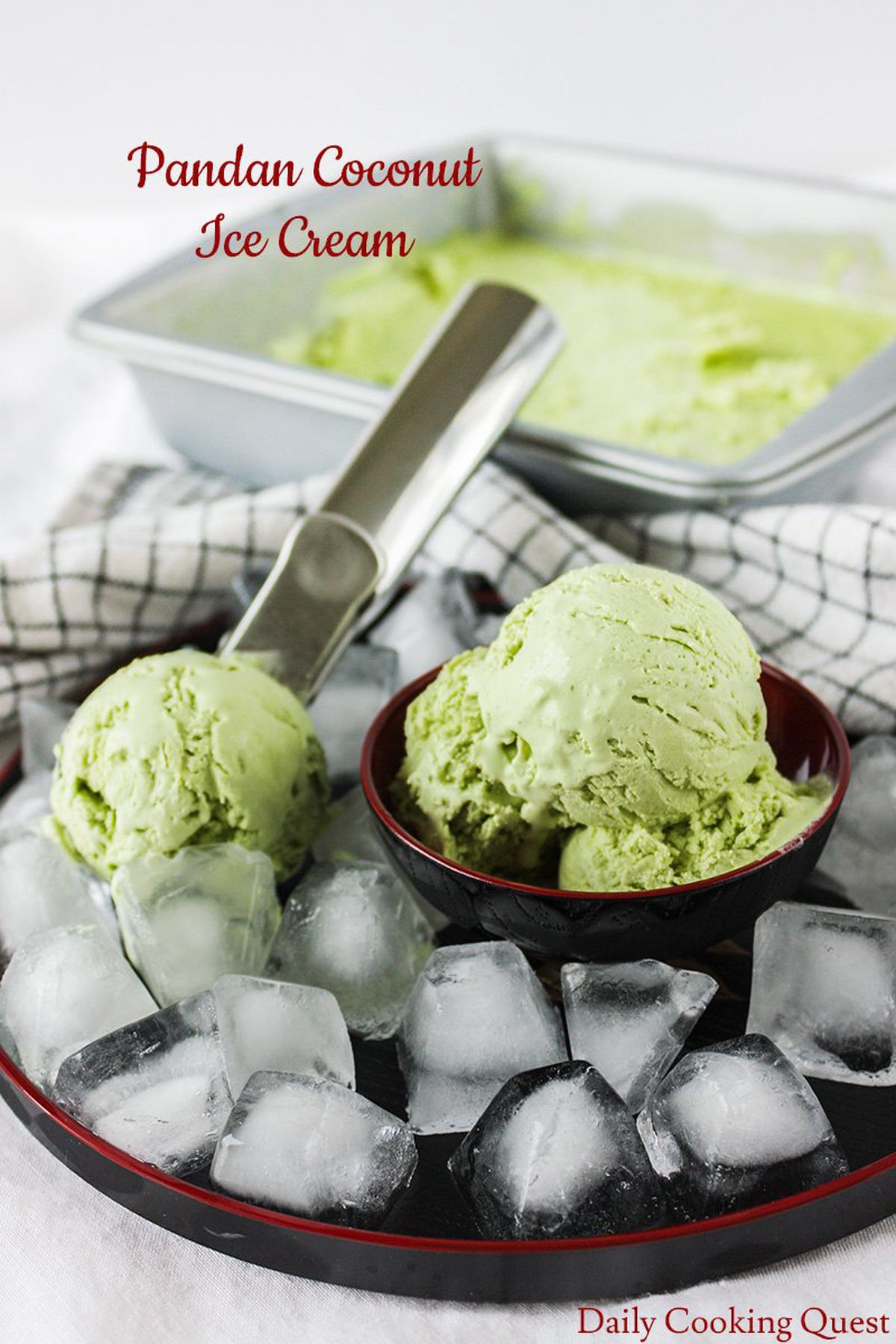 I have a really long list of kitchen gadget wish list, and believe it or not, ice cream maker is currently not one of them. But after making this, I think I am going to put one ice cream machine in my ever growing wish list. :D
So, how did I make this ice cream them? Again, since David is definitely the go to guru for ice cream, I refer to his freeze and stir method to make this ice cream in my sans-ice cream machine-kitchen. And I can testify that it works, though I fully admit that life would be even sweeter if I can make this ice cream with a machine.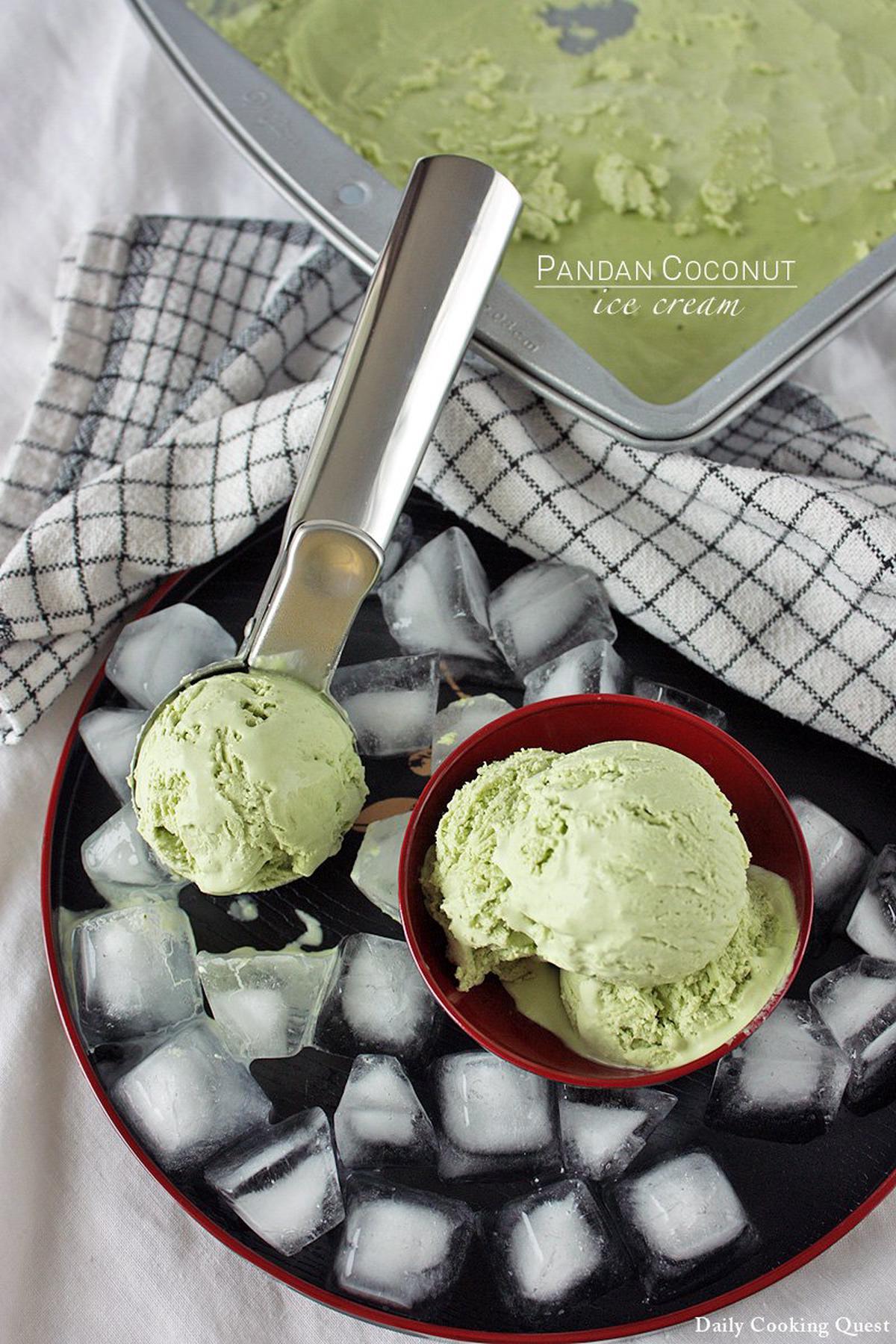 Pandan Coconut Ice Cream
5.0 from 7 reviews
Ingredients
250 ml heavy cream
400 ml (1 can) coconut milk
8 tablespoon homemade pandan extract (*)
75 - 100 gram sugar, depending on your sweetness preference
1/4 teaspoon salt
Instructions
Place all ingredients in a pot and bring to a boil. Quickly turn the heat to bare simmer and continue cooking for 10 more minutes, stir every so often.
If you have an ice cream machine, you can pour the mixture and churn your ice cream following the machine's instruction.
If you are going low tech, pour the pandan mixture into a baking dish. Chill, then put in the freezer. After 45 minutes, check it, if you see ice starts to form around the edges, take it out and give a stir with a spatula. Return to the freezer, and repeat this step every 30 minutes for a couple more times. When it hits around 2 to 3 hours time, the ice cream should be creamy enough comparable to one made with ice cream machine :)
Notes
(*) If you use store-bought pandan extract/paste, use only 1 to 2 teaspoon, and you will need to add 5 pandan leaves during the cooking process, just discard the leaves afterward.