Home / All Recipes / Indonesian / Pandan Extract
Learn how to make homemade pandan extract from fresh or frozen pandan leaves. Pandan extract is very common in Indonesian (and Southeast Asian) desserts.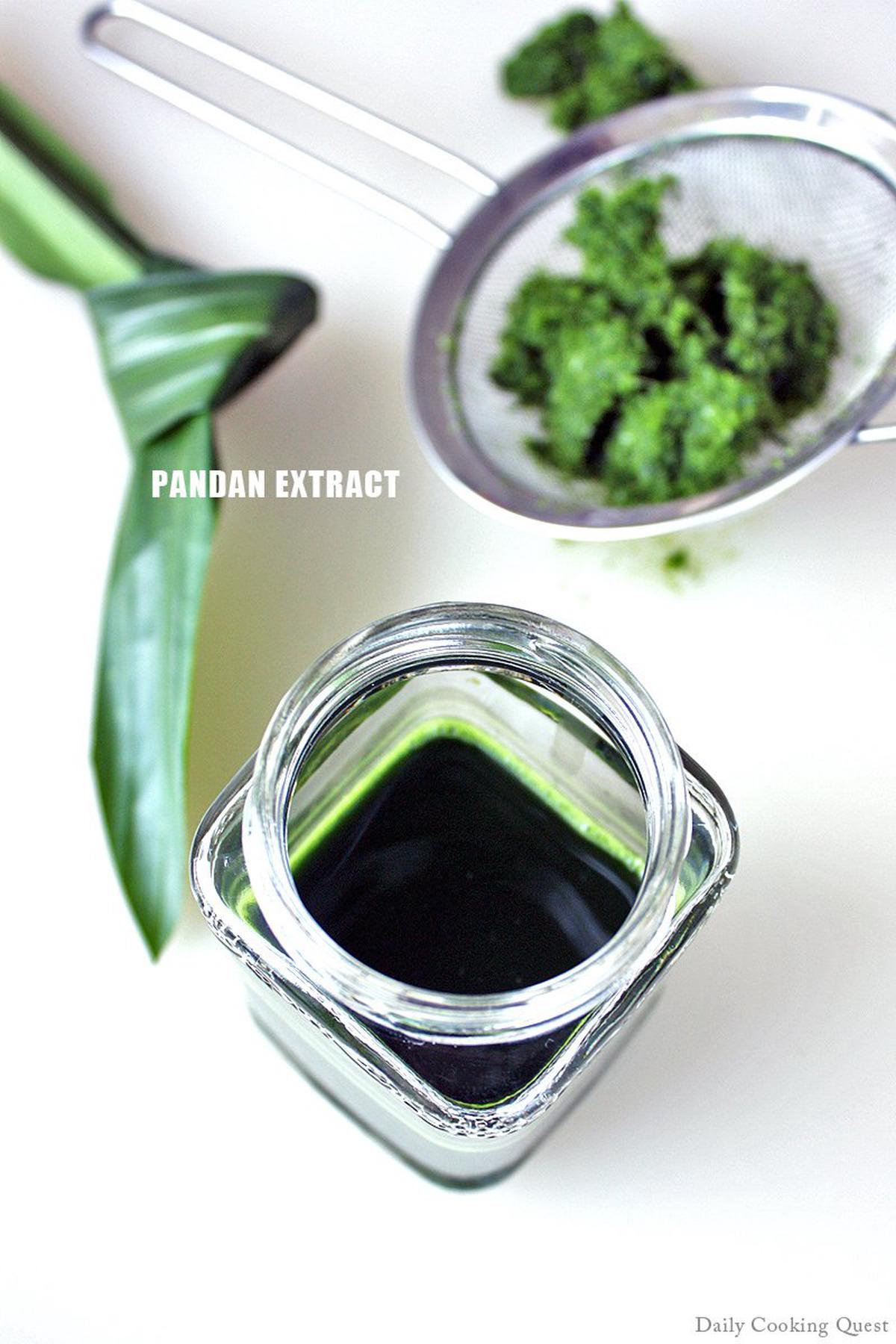 If you want to start your foray into making traditional Indonesian desserts, it is safe to say that you won't go far before the recipes start calling for pandan leaves.
Some recipes would just use the leaves for their taste (we love the taste of pandan in everything, as ubiquitous as vanilla in western desserts :D), some recipes would specify using pandan extract for both the taste AND the color.
Nowadays pandan extract can be bought from almost every grocery store, baking supply, and even traditional market, so why should you bother make your own extract?
I'll tell you why. Because the real deal is a million times better than even the most expensive artificial pandan extract your money can buy, so if you have access to fresh (or even frozen) pandan leaves, try making your own extract. It is super easy, and your desserts are gonna taste and look super awesome. ♥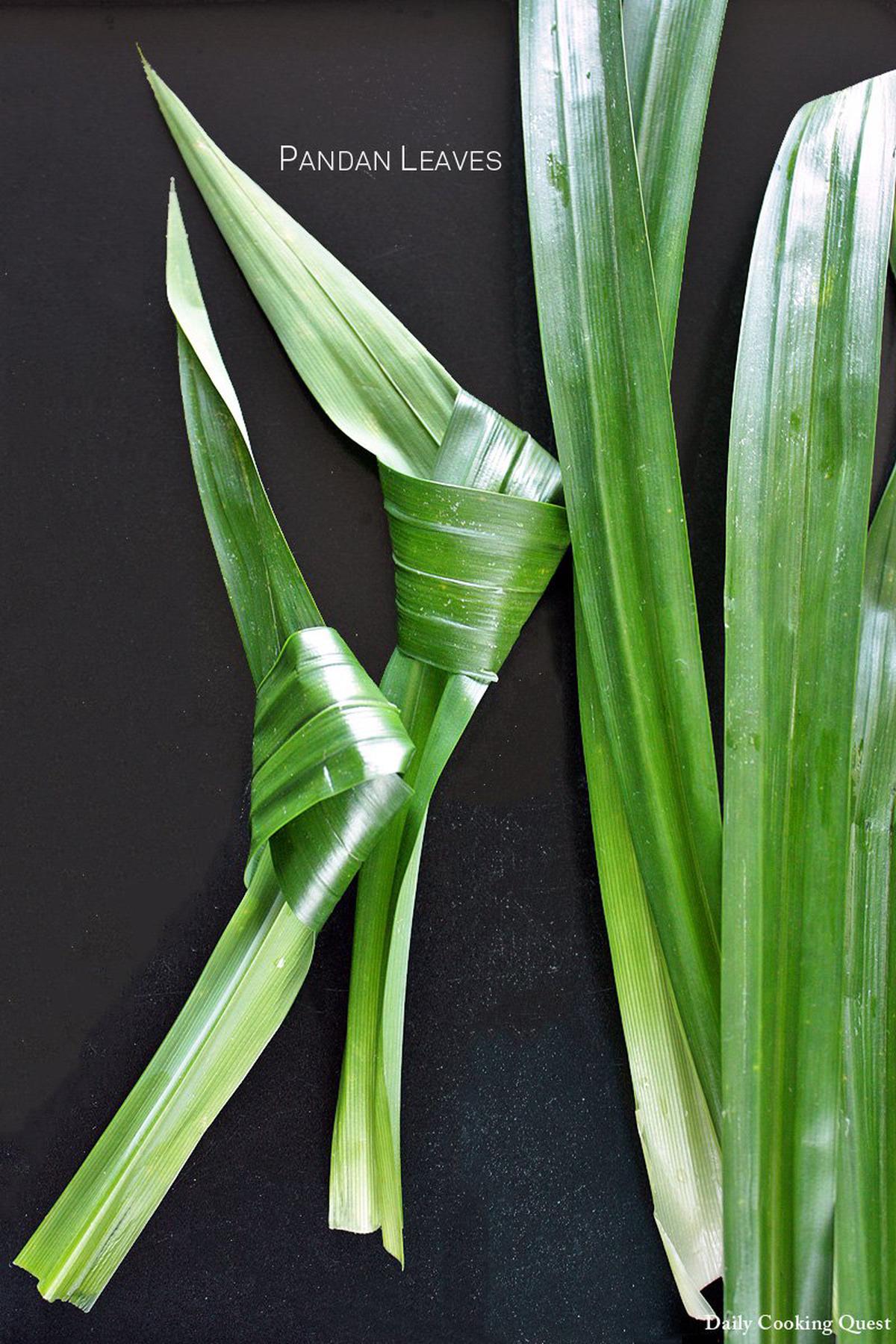 Obtain some fresh or frozen pandan leaves
Start making your pandan extract by acquiring some really fresh pandan leaves and carefully clean them under running water to remove dirt and sometimes even mud. Try to choose the ones with brightest green color with as little blemish as possible. If you grow your own pandan like my Mom, this will not be a problem at all. :)
You can use frozen pandan leaves too, though the flavor and color usually can't be compared to fresh leaves.
Please don't use dried pandan leaves to make pandan extract. The color will be completely off. You can still use the leaves if all you need is to flavor your dishes.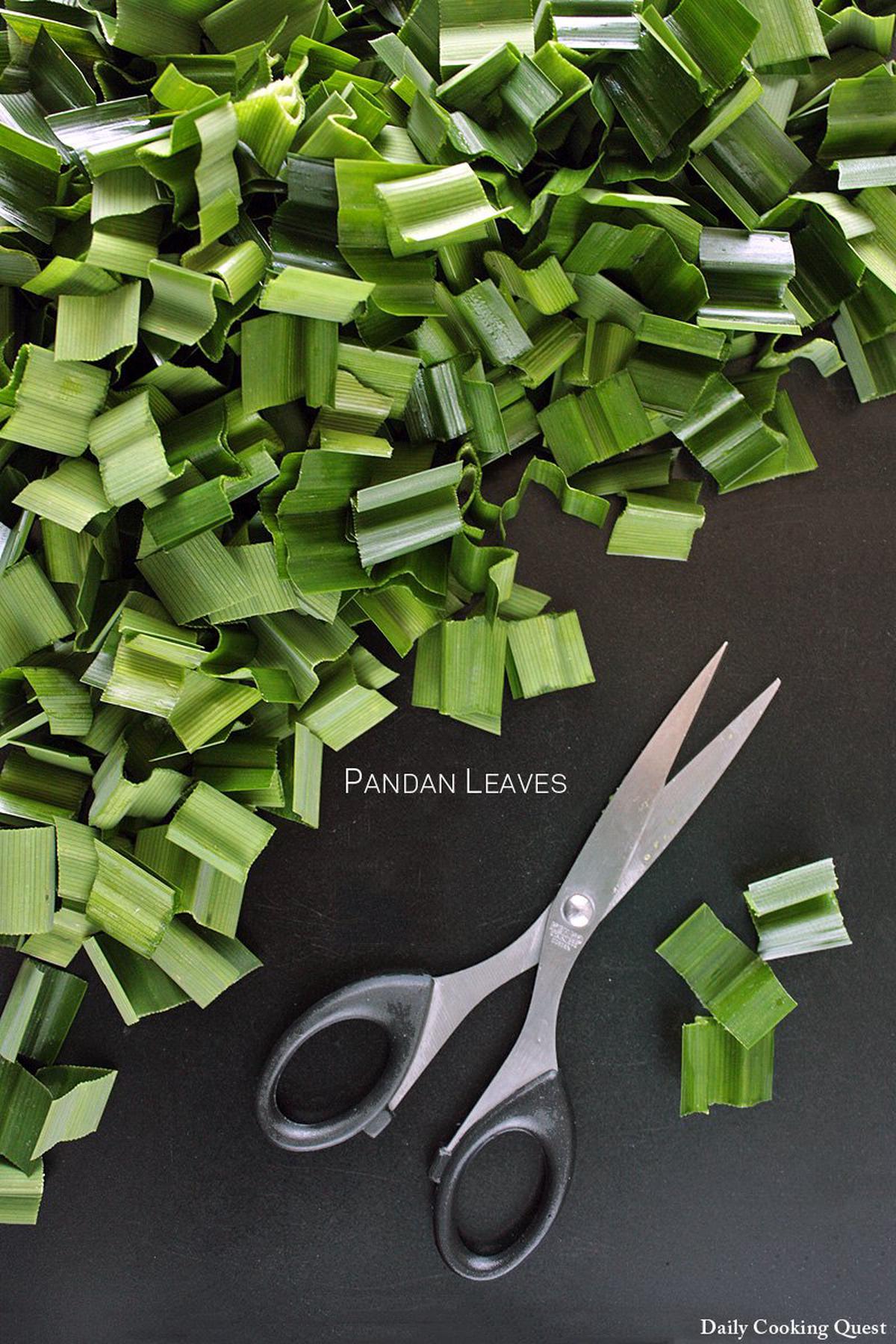 How to make homemade pandan extract
Cut pandan leaves into thin strips with a pair of scissors to fill a 6-cup blender. I use 18 fresh leaves, but you may need anywhere between 15-25 leaves dependin on the leaf size.
Add 1/2 a cup of drinking water to your blender and process until the leaves are all pulverize. Strain with a strainer (or a cheese cloth) to get the bright deep green extract.
You will get 1/2 cup worth of pandan extract. Depending on what you need the extract for, this amount should be enough for 2-4 pandan treats.
You can start using the pandan extract for your desserts, and the extra can be stored in a glass jar and will be fine for up to 1 week. Don't throw away the pulverized leaves since this is still useful to lend the pandan taste to your dishes or for making homemade coco pandan syrup :)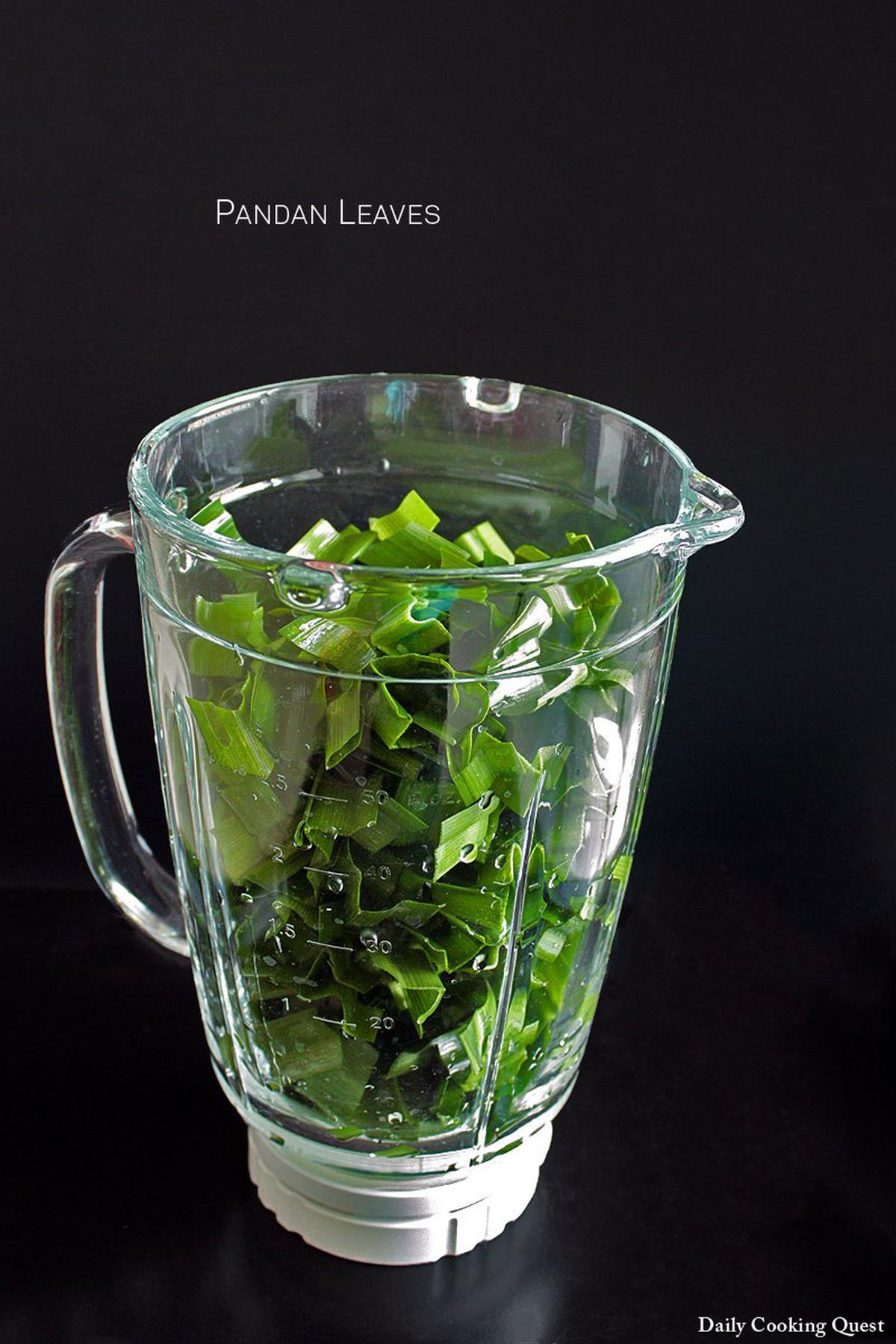 Make pandan treats
Some pandan treats that you may want to try:
Pandan Extract
5.0 from 9 reviews
Ingredients
18 fresh (or frozen) pandan leaves
1/2 cup water
Instructions
Carefully wash the leaves to remove dirt.
Use a pair of scissors to cut the leaves into strips.
Loosely fill a 6 cup capacity blender with the leaves.
Add 1/2 cup of water to the blender and process until the leaves are completely pulverized.
Use a strainer (or cheese cloth) to strain the pandan extract. Transfer the extract into a clean glass jar. Store in refrigerator and use within 1 week.