Home / All Recipes / Indonesian / Pie Susu Bali - Balinese Milk Custard Tart
Pie Susu Bali - Balinese Milk Custard Tart
Pie susu Bali (Balinese milk custard tart) is a well-known souvenir from Bali. Now you can recreate those delicious lovely tarts in your own kitchen.
In recent years, I have had the good fortune of receiving these mini pie susu Bali (a.k.a. Balinese milk custard tarts) from friends and family who just returned from a vacation in Bali. Suddenly, it is the new souvenir snack to buy from Bali, dethroning even pia Legong. Both snacks are delicious, but since pie susu is definitely closer to the look and taste of Chinese egg tart (which, I happen to be a major fan of), I have since been hunting down for a good recipe to remake these snacks at home, especially now that I am no longer in Indonesia and the probability of receiving these goodies is practically non existent.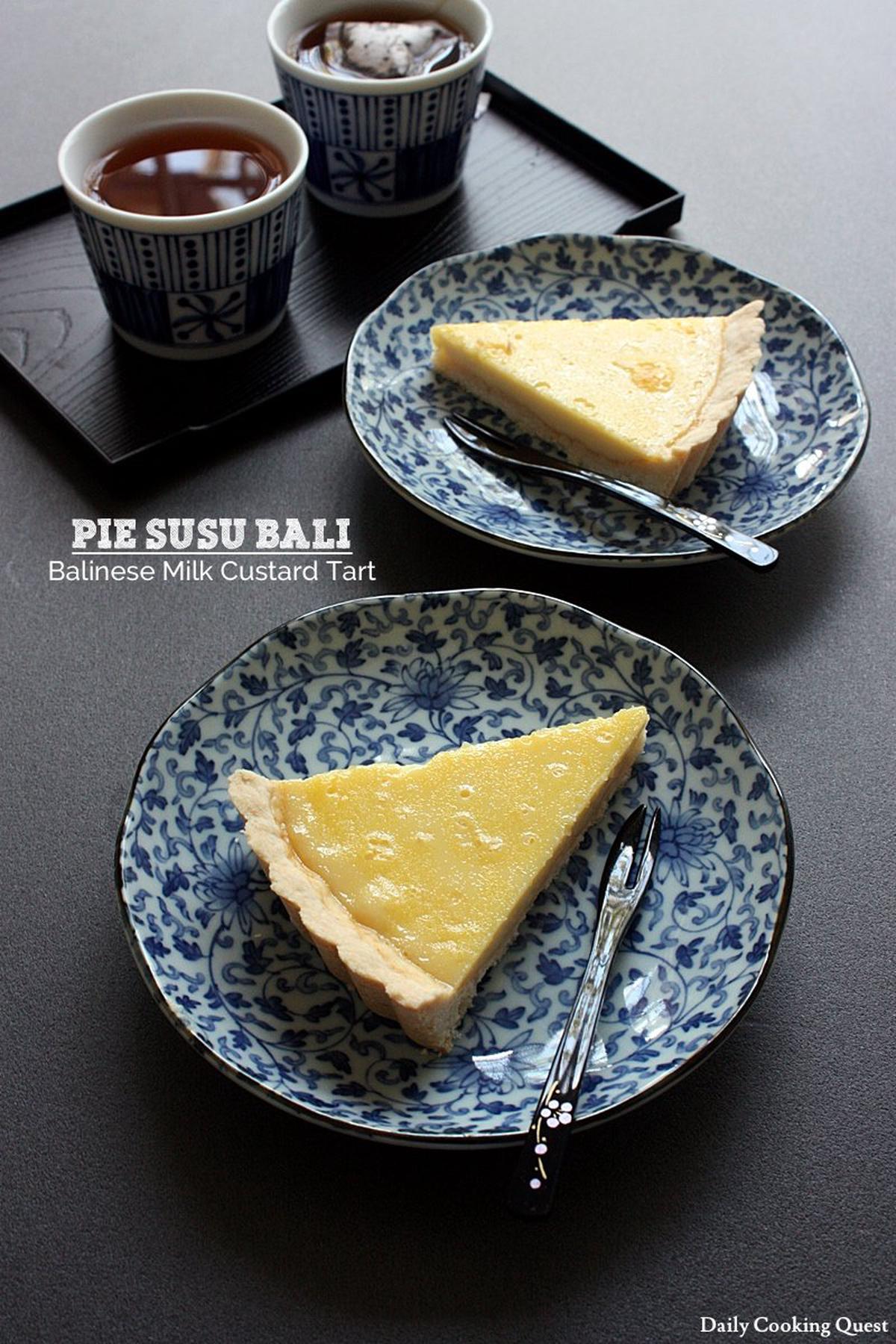 I know that mine doesn't look like the original thing, which by the way is really like single serving portion of mini tarts, but… that is because I don't own mini tart pans, and even if I do, the prospect of having to shape all those mini tarts compared to just make one standard 9" tart, which still taste the same by the way, just doesn't make me all that happy. Now, me being a food blogger, I love standing in the kitchen and slowly create food stuff, but I am even happier if the said food can be obtained in less time and less work. I hope you can agree with me, okay? :D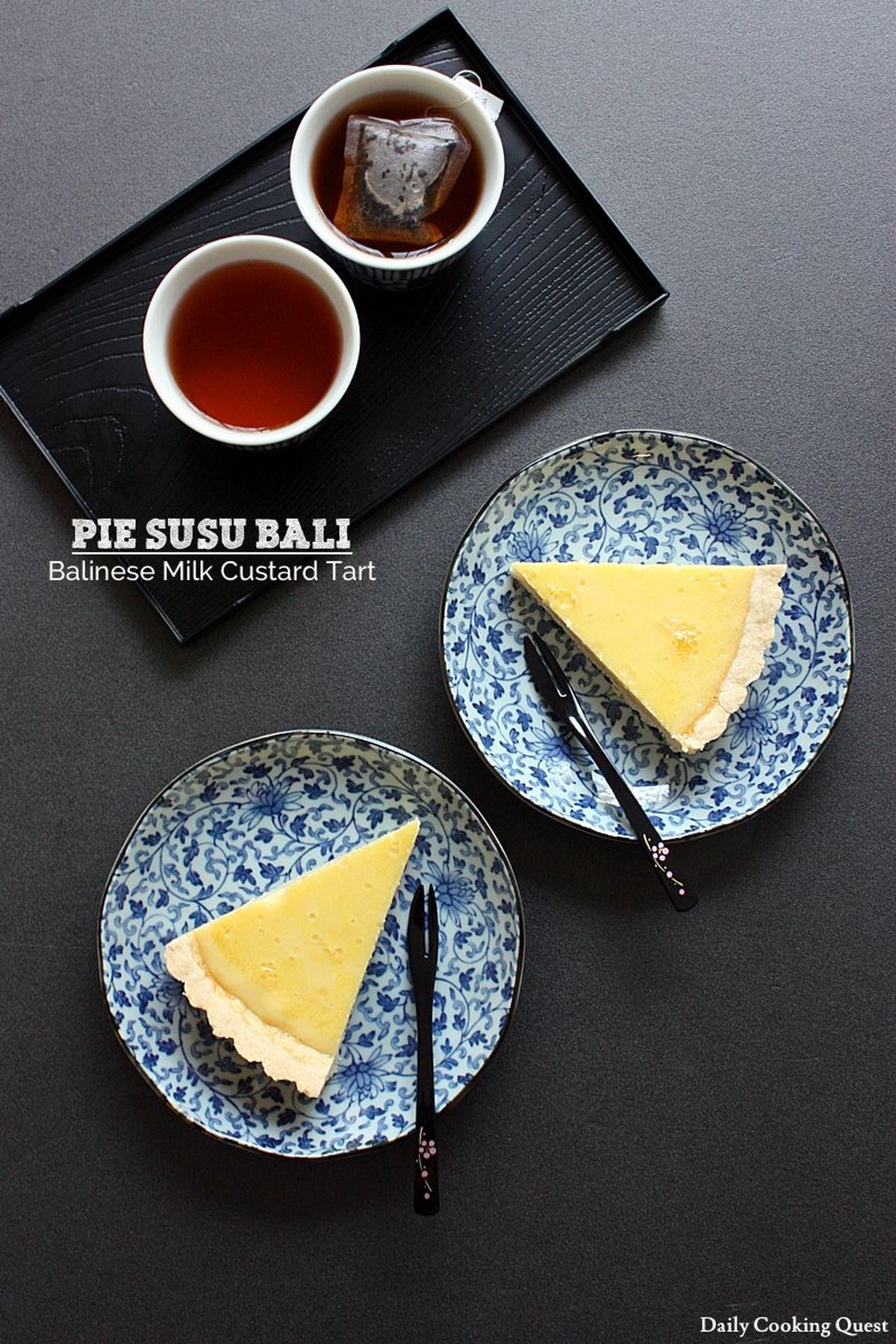 Pie Susu Bali - Balinese Milk Custard Tart
5.0 from 7 reviews
Ingredients
Crust
250 gram all purpose flour
125 gram butter, chilled and cut to small 1/2 inch cubes
1 tablespoon sugar
Custard
3 egg yolks
1/2 can (200 gram) sweet condensed milk
100 ml water
Tool
9 inch x 1.125 inch tart pan, with a removable bottom
Instructions
Crust

In a mixing bowl, add flour, butter and sugar. Use a pastry cutter, or 2 butter knifes, or just your hands, mix these ingredients until it forms a ball. This dough ball won't be sticky, just barely holding together, but that is fine.
Transfer the dough ball to tart pan, press evenly all around the edges and the bottom of the tart pan. Use your fingers to make sure the dough is spread evenly over the pan. Prick lightly with a fork. Set aside.

Custard

Whisk together all custard ingredient.
Pass through a strainer to get a smooth texture.
Pour the strained custard into the tart shell.

Baking

Preheat oven to 325 Fahrenheit, bake the tart in the middle of the oven until the crust is golden brown and the custard is set, about 30 to 35 minutes.