Home / All Recipes / Indonesian / Pindang Tahu Goreng - Fried Tofu in Spicy Broth
Pindang Tahu Goreng - Fried Tofu in Spicy Broth
I like simple dishes like this for my everyday meal. Generally, I can finish prepping to cooking this dish within the time requires for my rice cooker to finish cooking my rice, which is a huge plus in my book. ;)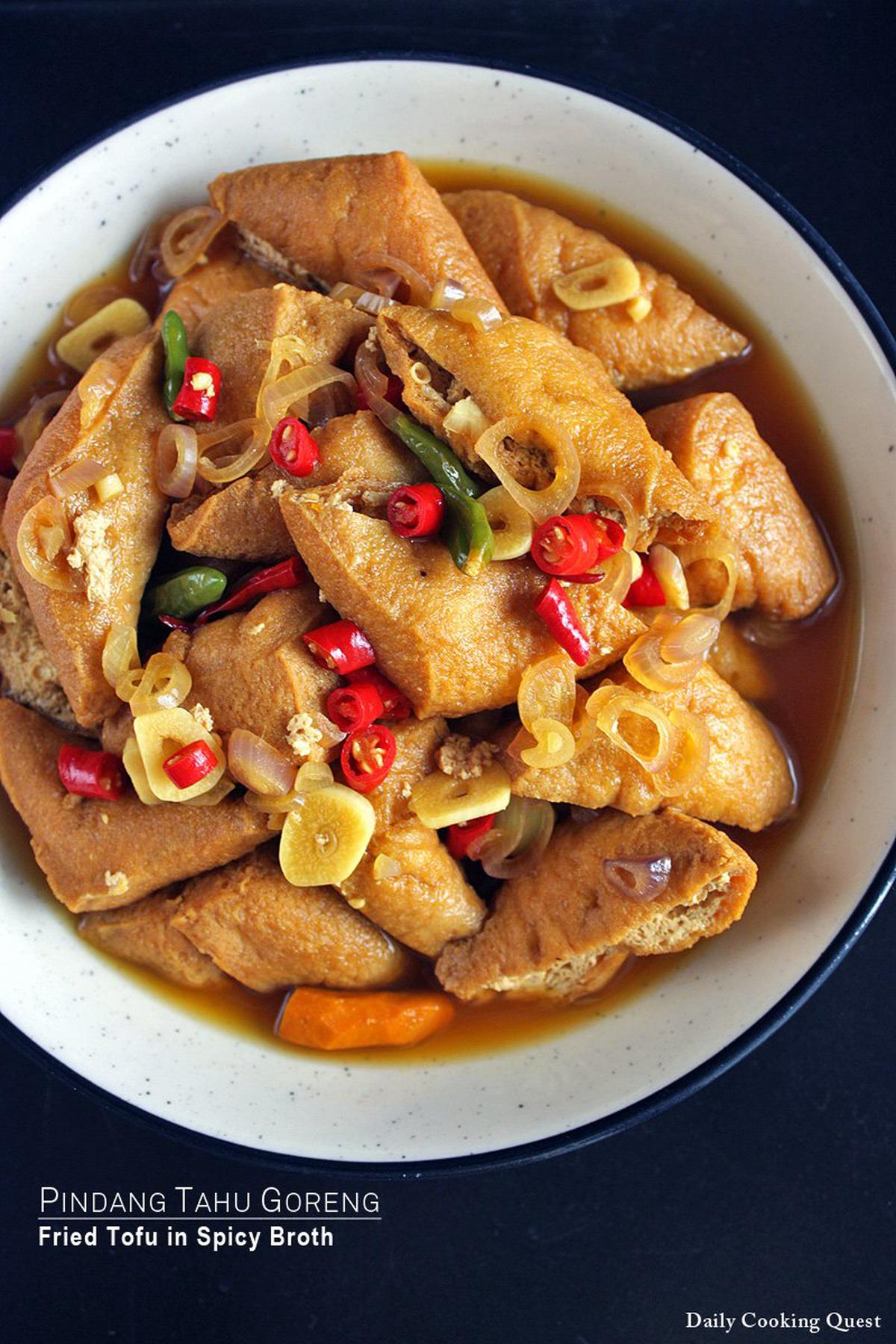 I buy my tofu already fried, saving a lot of prep time. You can always make your own fried tofu from firm white tofu, cut into cubes, then deep fry those until they develop crispy skin. Or, make a healthier meal by using firm white tofu instead, which is also okay. ♥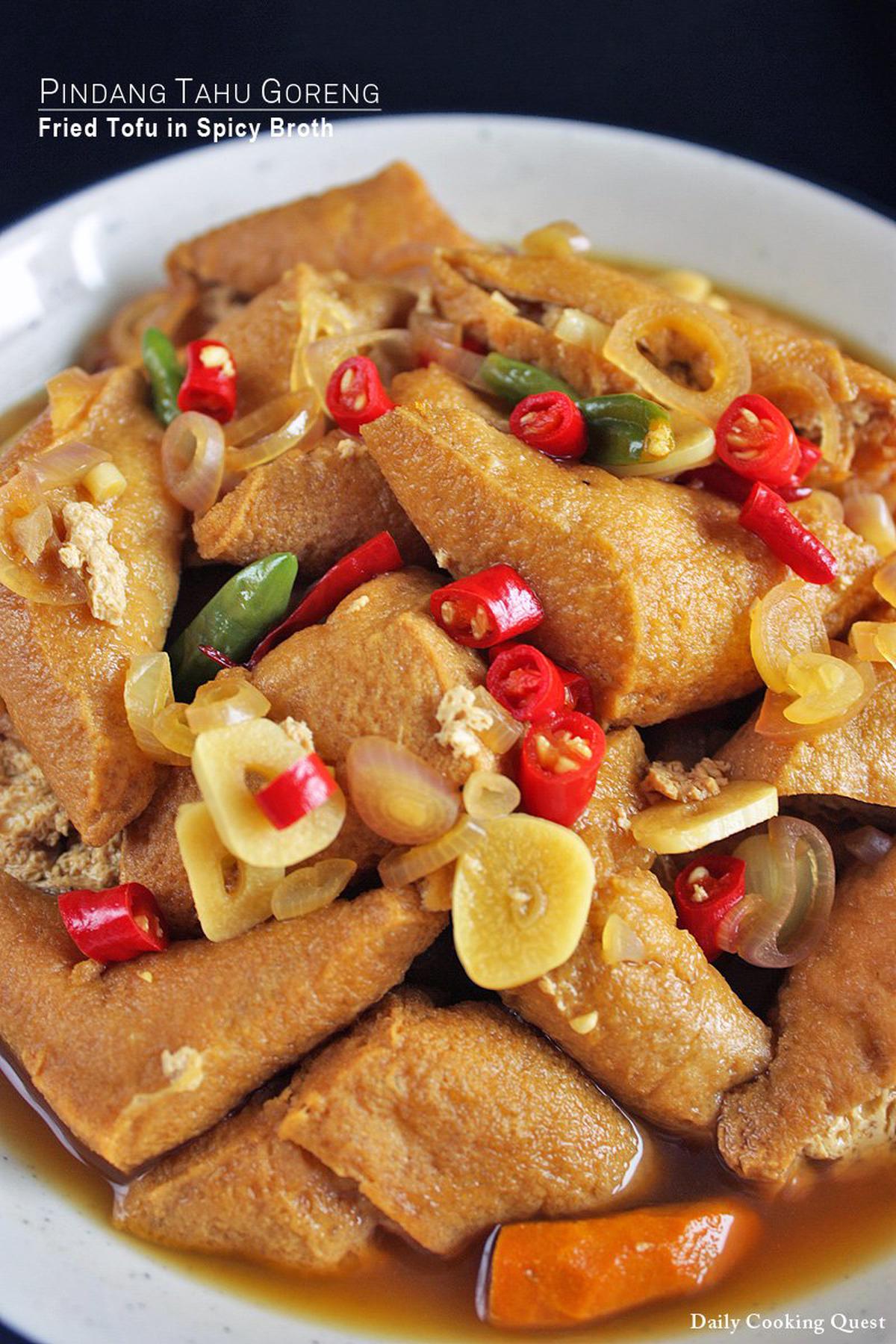 Pindang Tahu Goreng - Fried Tofu in Spicy Broth
5.0 from 1 reviews
Ingredients
500 ml water
5 shallots (Indonesian: bawang merah), thinly sliced
3 cloves garlic (Indonesian: bawang putih), thinly sliced
3 red cayenne chilies (Indonesian: cabe merah keriting), thinly sliced
1 inch ginger (Indonesian: jahe), bruised
1/2 inch galangal (Indonesian: lengkuas), bruised
1/2 inch turmeric (Indonesian: kunyit), bruised
1 lemongrass (Indonesian: sereh), bruised and knotted
1 bay leaf (Indonesian: daun salam)
2 tablespoon sweet soy sauce (Indonesian: kecap manis)
10 deep fried tofu (Indonesian: tahu goreng), cut each into two triangles
5 green bird eye chilies (Indonesian: cabe rawit hijau)
1/2 teaspoon salt
1/2 teaspoon sugar
1 tablespoon tamarind liquid (1 teaspoon tamarind + 1 tablespoon water), remove pulp and pits
Instructions
Boil together water, shallot, garlic, cayenne chili, ginger, galangal, turmeric, lemongrass, bay leaf, and sweet soy sauce in a pan.
Add tofu and bird eye chilies, season with salt and sugar. Cook until the liquid is reduced by half.
Add tamarind liquid and mix well, adjust seasoning as needed. Turn off heat, transfer to a serving plate and serve with steamed white rice.