Home / All Recipes / Indonesian / Pisang Bakar Saus Kinca - Grilled Plantain with Palm Sugar Sauce
Pisang Bakar Saus Kinca - Grilled Plantain with Palm Sugar Sauce
Most traditional Indonesian desserts or snacks that call for banana (Indonesian: pisang) actually use plantain, which is different than eating banana. Plantain is never eaten as is, it must be cooked first prior to consumption, be it boiled, steamed, grilled, baked, etc. One of the most commonly used plantain for this purpose is pisang kepok, I believe this is the same as saba banana commonly used in Filipino cuisine.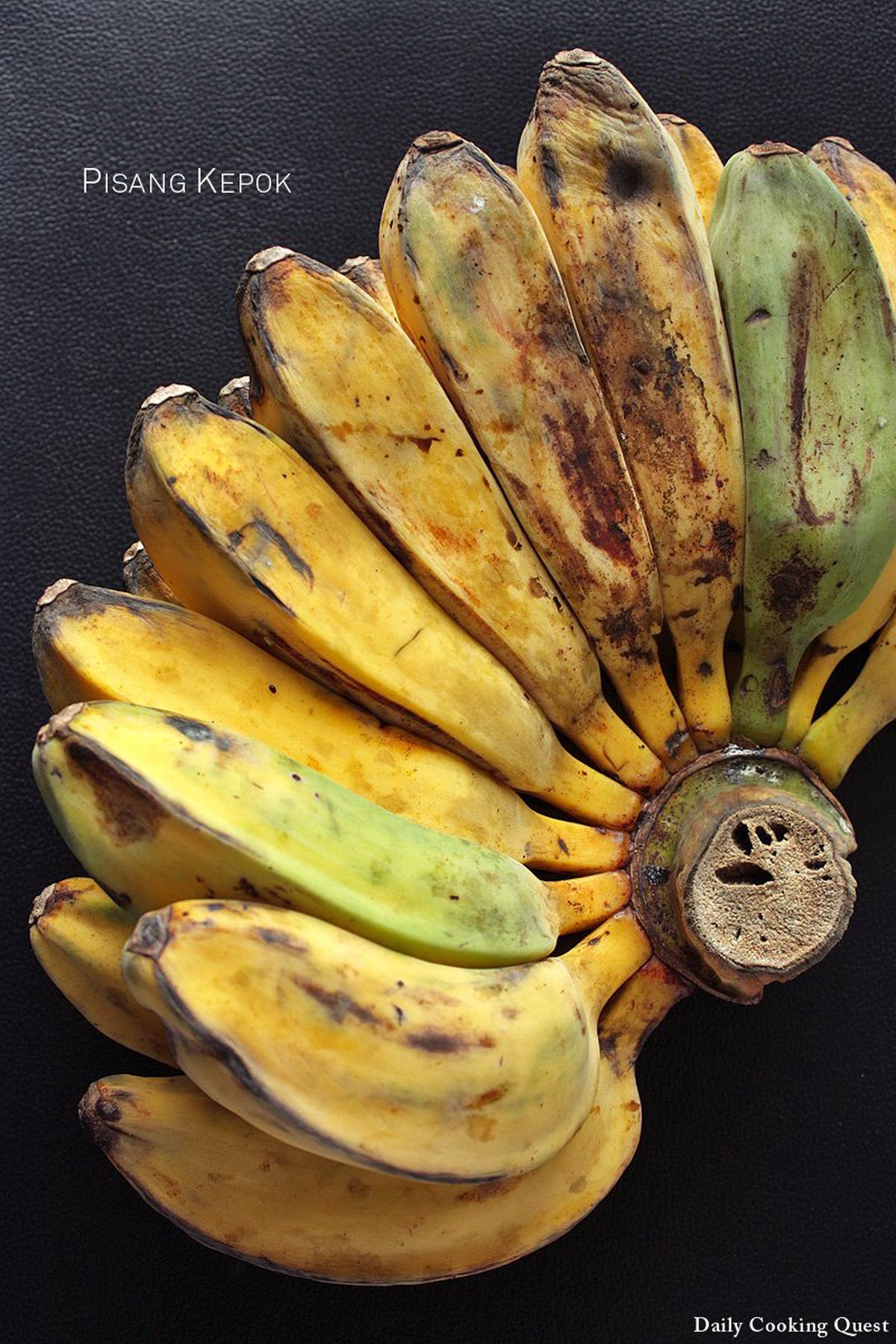 Pisang kepok is super delicious even if you just steam it, but that is too easy a recipe no? So, I decided to make some pisang bakar (or grilled plantain) using a frying pan, since I do not have a charcoal grill which is how it really should be done. The sauce is a super traditional kinca sauce, which at its simplest is a combination of palm sugar and coconut milk. I added kaffir lime leaves to make it more fragrant, you can also use pandan leaves, or just leave it plain. Another super popular incarnation is to top the grilled plantain with a drizzle of sweet condensed milk, grated cheese, and chocolate sprinkles. I think the later incarnation is better received by the little kids. ♥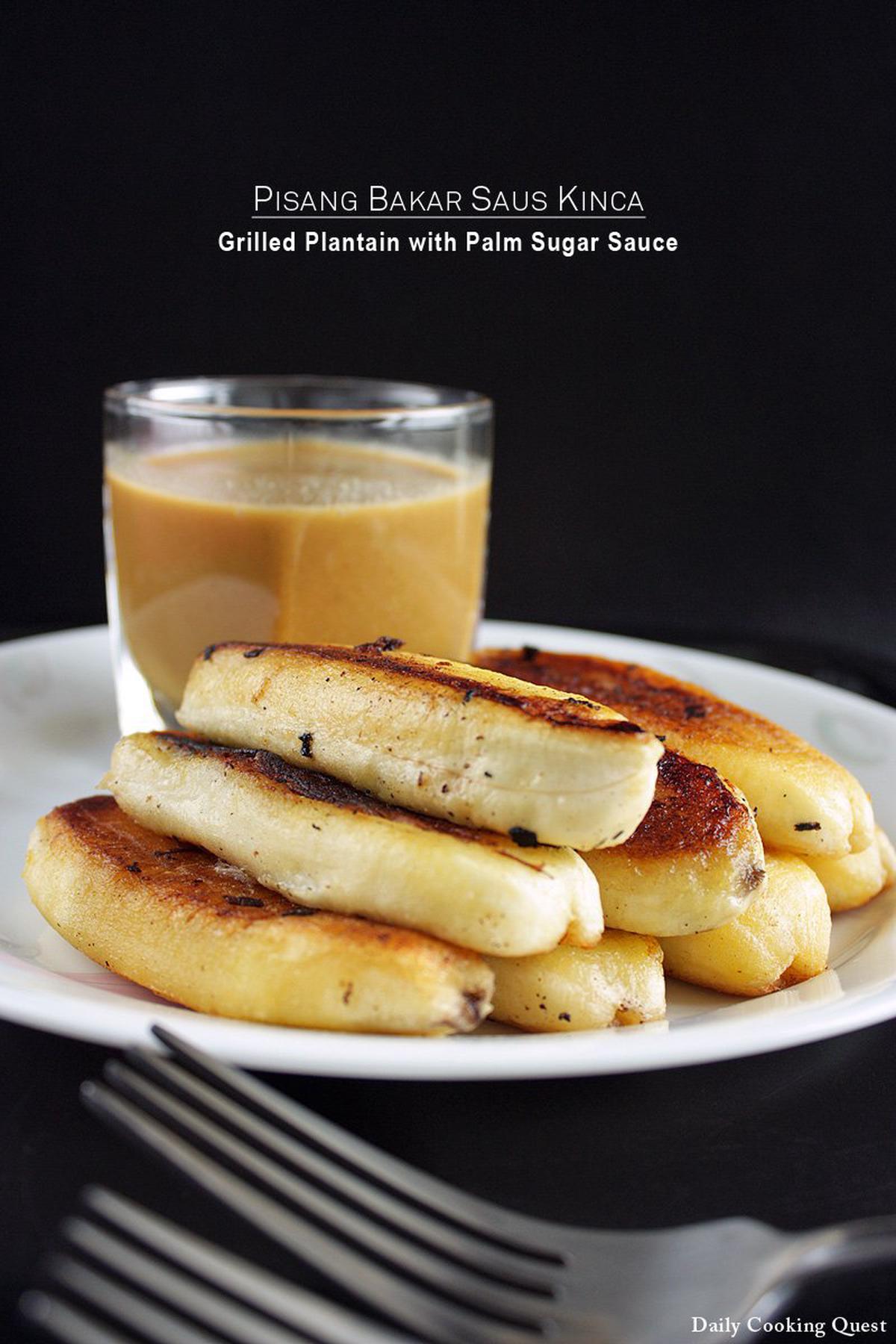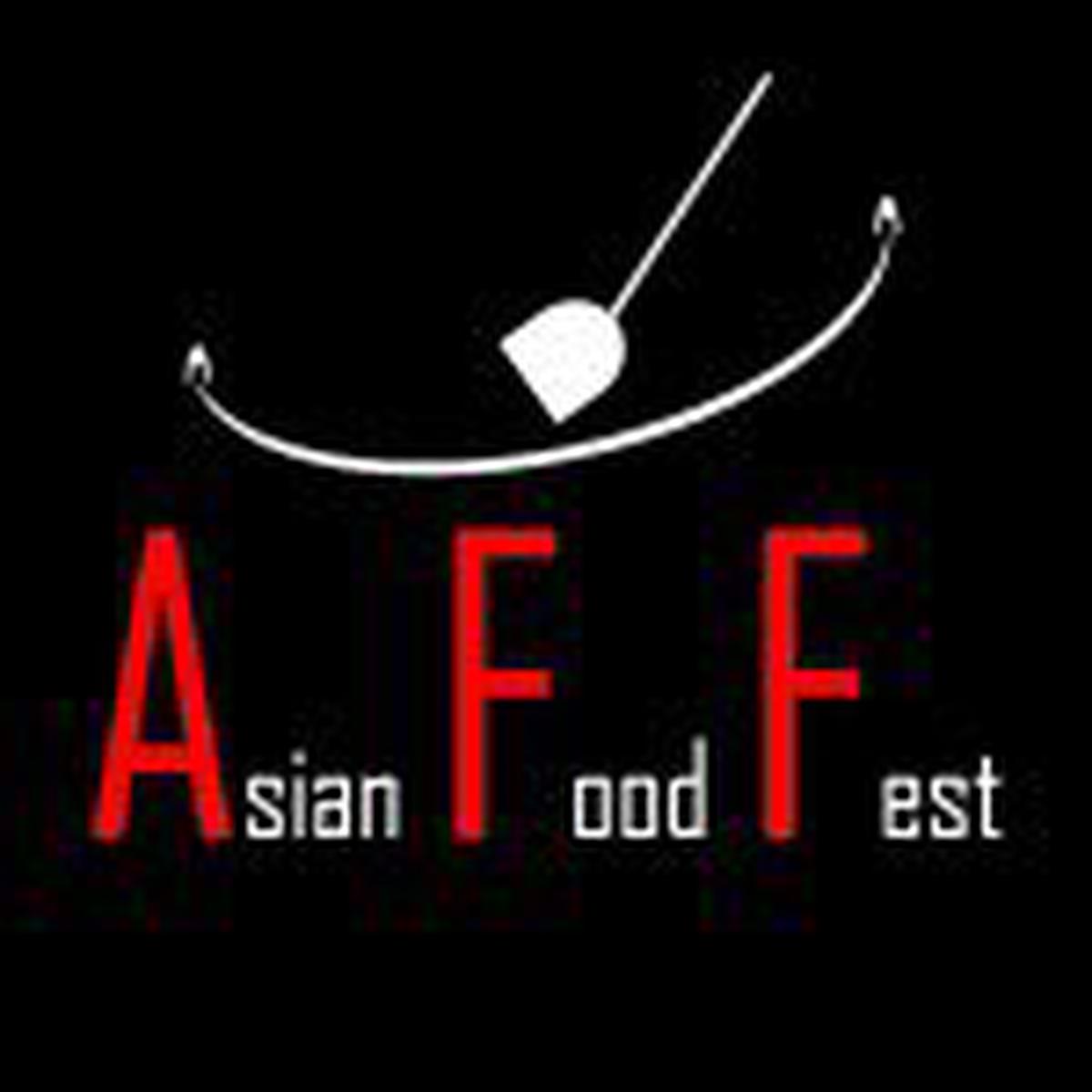 I am submitting this post to Asian Food Fest: Indonesia hosted by Alice from I Love. I Cook. I Bake
Pisang Bakar Saus Kinca - Grilled Plantain with Palm Sugar Sauce
Ingredients
Grilled plantain (Indonesian: pisang bakar)
4 tablespoon butter (Indonesian: mentega)
10 saba banana (Indonesian: pisang kepok)
Palm sugar sauce (Indonesian: saus kinca)
80 gram palm sugar (Indonesian: gula Jawa)
200 ml coconut milk (Indonesian: santan)
5 kaffir lime leaves (Indonesian: daun jeruk) (*)
50 ml water
1/4 teaspoon salt
Instructions
Melt butter on a frying pan on medium. Fry saba banana until golden brown, then flip and cook the other side until golden brown. Set aside on a serving plate.
Combine all sauce ingredients in a sauce pot and bring to a boil. Turn off the heat once all the palm sugar has melted. Strain into a small bowl.
Drizzle some of the sauce on top of the grilled plantain just prior to serving.
Notes
(*) Can be substituted with 2 pandan leaves.