Home / All Recipes / Indonesian / Pisang Goreng Oat - Fried Banana Oat
Pisang Goreng Oat - Fried Banana Oat
I can never get tired of pisang goreng (fried banana). I grow up eating tons of these, especially during school break when the hungry kids (me included) practically mob the gorengan seller, who sells a variety of deep fried goodies, like pisang goreng (fried banana), sukun goreng (fried breadfruit), ubi goreng (fried cassava), and risoles goreng (fried rissoles). They are best eaten when freshly fried and still piping hot, which we had no trouble doing so. :D I already have a standard pisang goreng recipe, and I thought coating them in oat will amp up the crunchiness and crispiness factor. Plus, combining banana and oat is never a bad thing (have you ever tried them together in a smoothie, delicious no?) ♥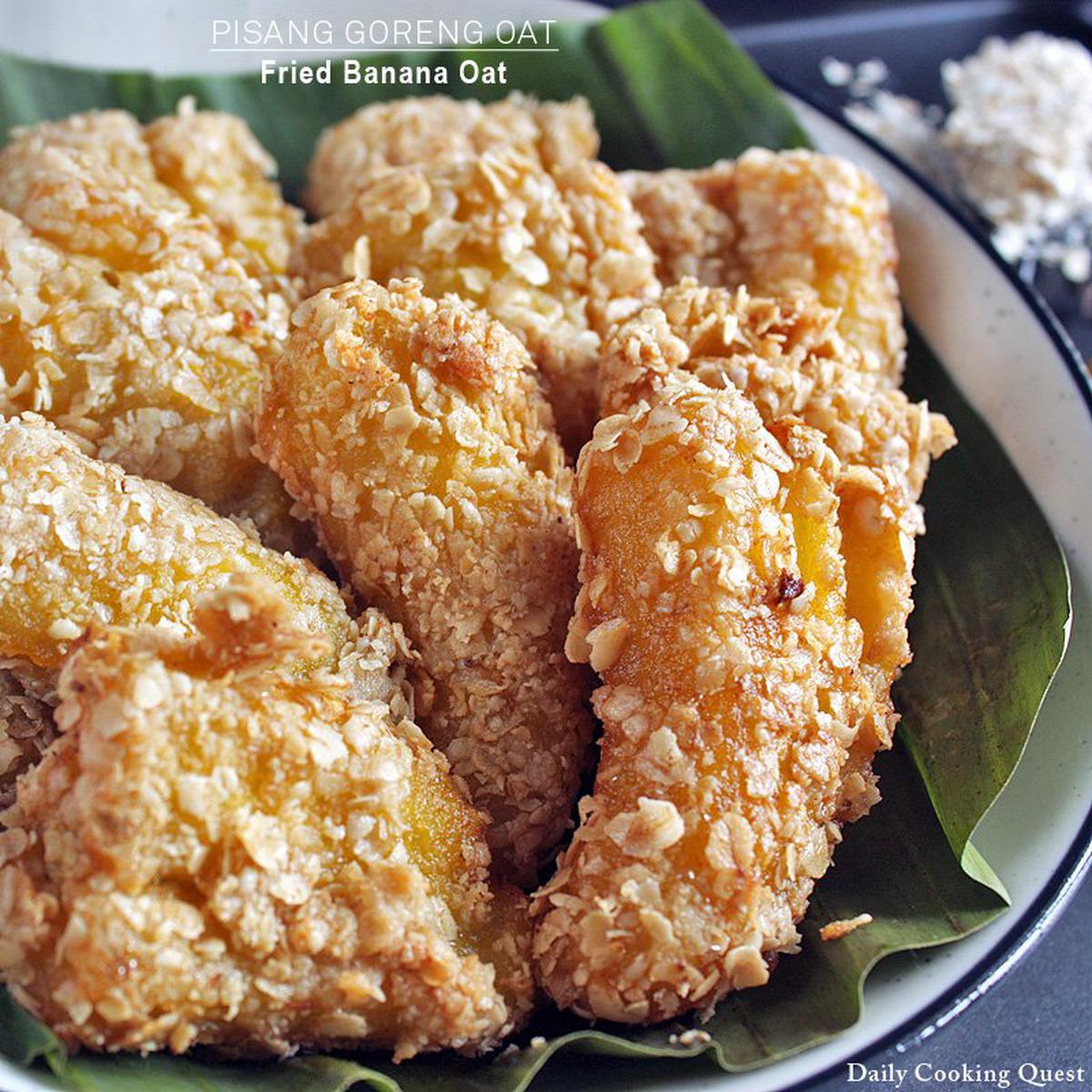 This post is linked to the event, Little Thumbs Up organised by Zoe from Bake for Happy Kids and Doreen from My Little Favourite DIY, hosted by Vivian of Vivian Pang's Kitchen.
Pisang Goreng Oat - Fried Banana Oat
5.0 from 2 reviews
Ingredients
5 bananas (Indonesian: pisang), typically we use pisang kepok or pisang raja, but you can use regular banana in a pinch
instant oat, for coating
oil, for deep frying
Coating batter
5 tablespoon all purpose flour
3 tablespoon rice flour
2 tablespoon sugar
1/2 teaspoon salt
200 ml water
Instructions
Combine all coating batter ingredients in a mixing bowl.
Peel bananas and cut each into two. Make three slices along its length, but keep the bottom 1 inch intact, so it can be opened up like a fan.
Heat enough oil in a pot for deep frying.
Dip the bananas into the batter then roll on oat to fully coat the banana. Fry until golden brown and crispy, about 3-4 minutes. Remove and drain on paper towel or wire rack. Serve immediately.