Home / All Recipes / Chinese / Red Bean and Glutinous Rice Sweet Soup
Red Bean and Glutinous Rice Sweet Soup
When the weather cools, I start craving for sweet soup like this red bean and glutinous rice. The long simmer makes this soup silky and luscious, if I can even describe a soup as that. And the tangerine peel makes the soup smell so fragrant. The coconut milk is optional, some people like their sweet soup a bit creamy, some not. My preference is to add a big tablespoonful of coconut milk into my bowl of soup and make a quick stir to mix it all up. ♥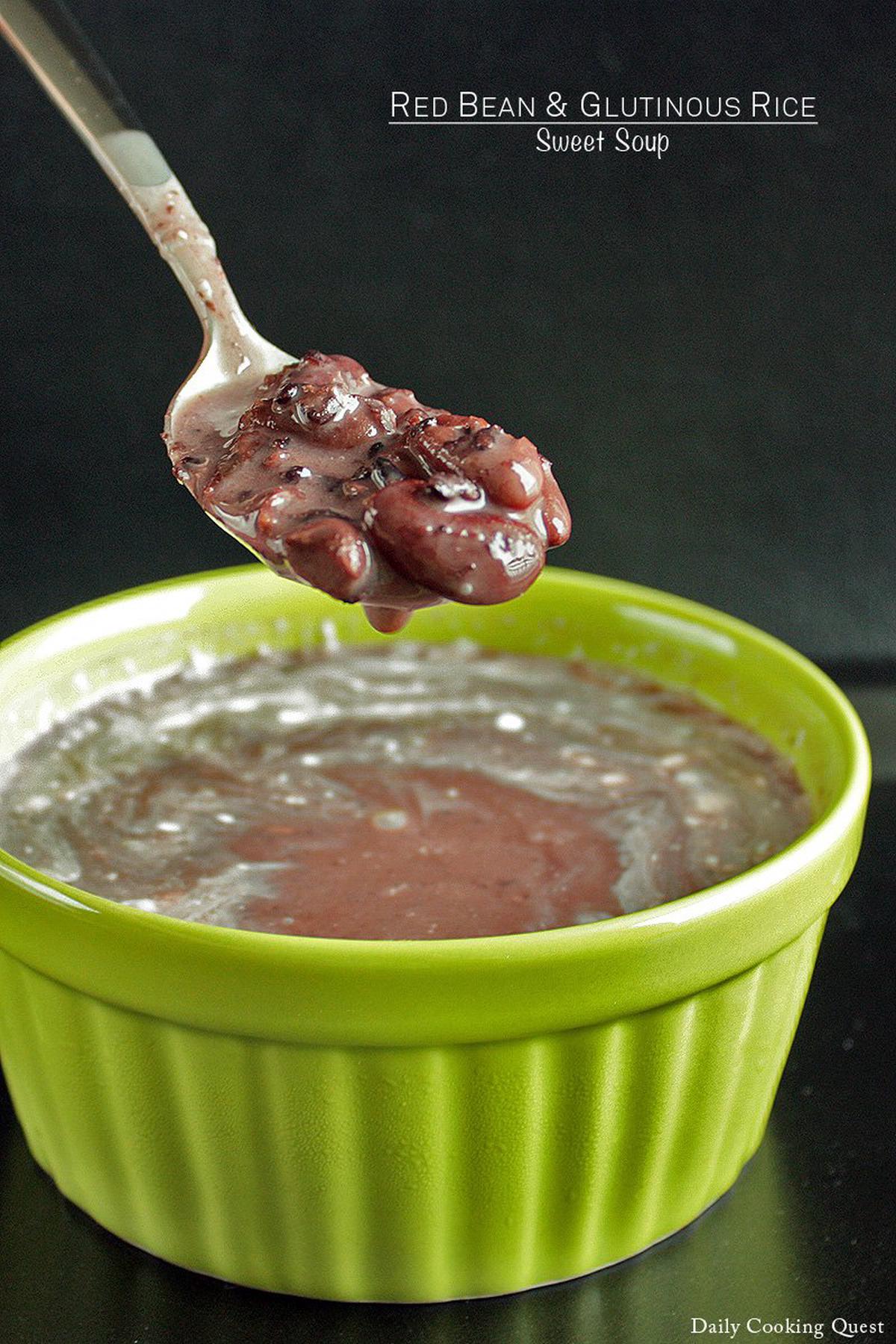 Red Bean and Glutinous Rice Sweet Soup
Ingredients
1 cup red bean, soaked in cold water for 2 hours or overnight, drained
4 tablespoon black glutinous rice, soaked in cold water for 2 hours or overnight, drained
peel from 1 tangerine
1 1/2 liter water
100 gram rock sugar
1 pinch of salt
coconut milk (optional)
Instructions
Place red bean, black glutinous rice, tangerine peel, and water in a pot and bring to a boil. Reduce heat and simmer for 2 to 3 hours, until the red bean is soft and the liquid is slightly reduced and thickened.
Add rock sugar and a pinch of salt into the pot and stir until all the sugar has melted.
Turn off heat. Serve hot or warm with a side of coconut milk.