Home / All Recipes / Chinese / Red Bean Rice Flour Cake
Looking for a gluten-free cake with Asian flavors? Then you must try this red bean rice flour cake. It's very easy, especially with store-bought red beans.
This is an unusual cake since it is made not with all purpose flour (wheat flour), but using rice flour, so if you are allergic to gluten, this cake is for you :) The rice flour I use is the one commonly used in South East Asian dessert, not the Japanese kind. As for the red beans, I use home made red beans, but you are free to use store-bought sweetened red beans if that is easier.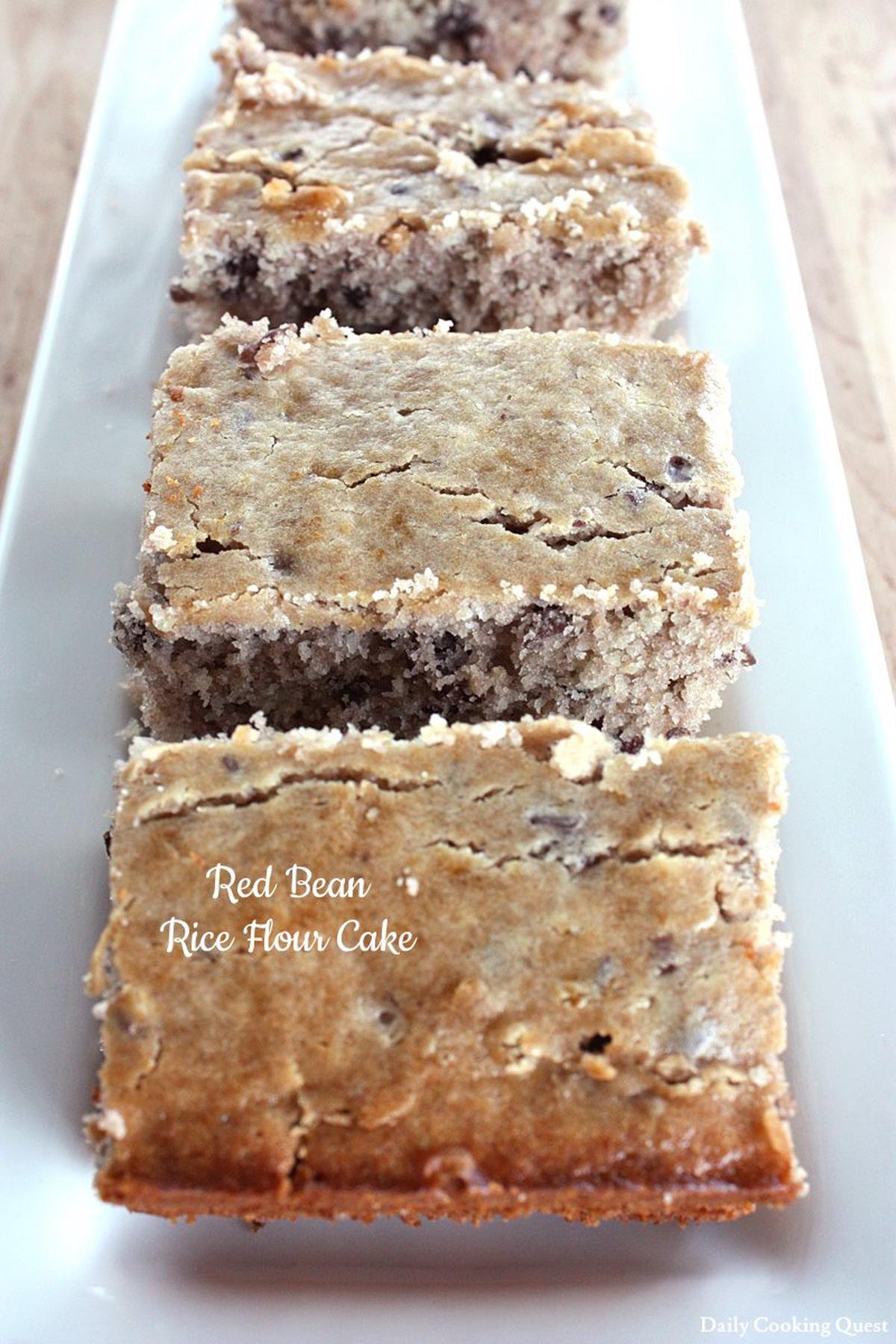 As for the texture, this cake is quite crumbly, especially if you try to cut it while it hasn't completely cooled off yet from the oven. It is not too sweet, but of course it is mostly because my home made red bean is not as sweet as the store bought version. If you like sweeter dessert, either use store bought red bean paste, or add some sugar to the batter, I would say about 1/4 cup sugar should do it for those with sweeter tooth :)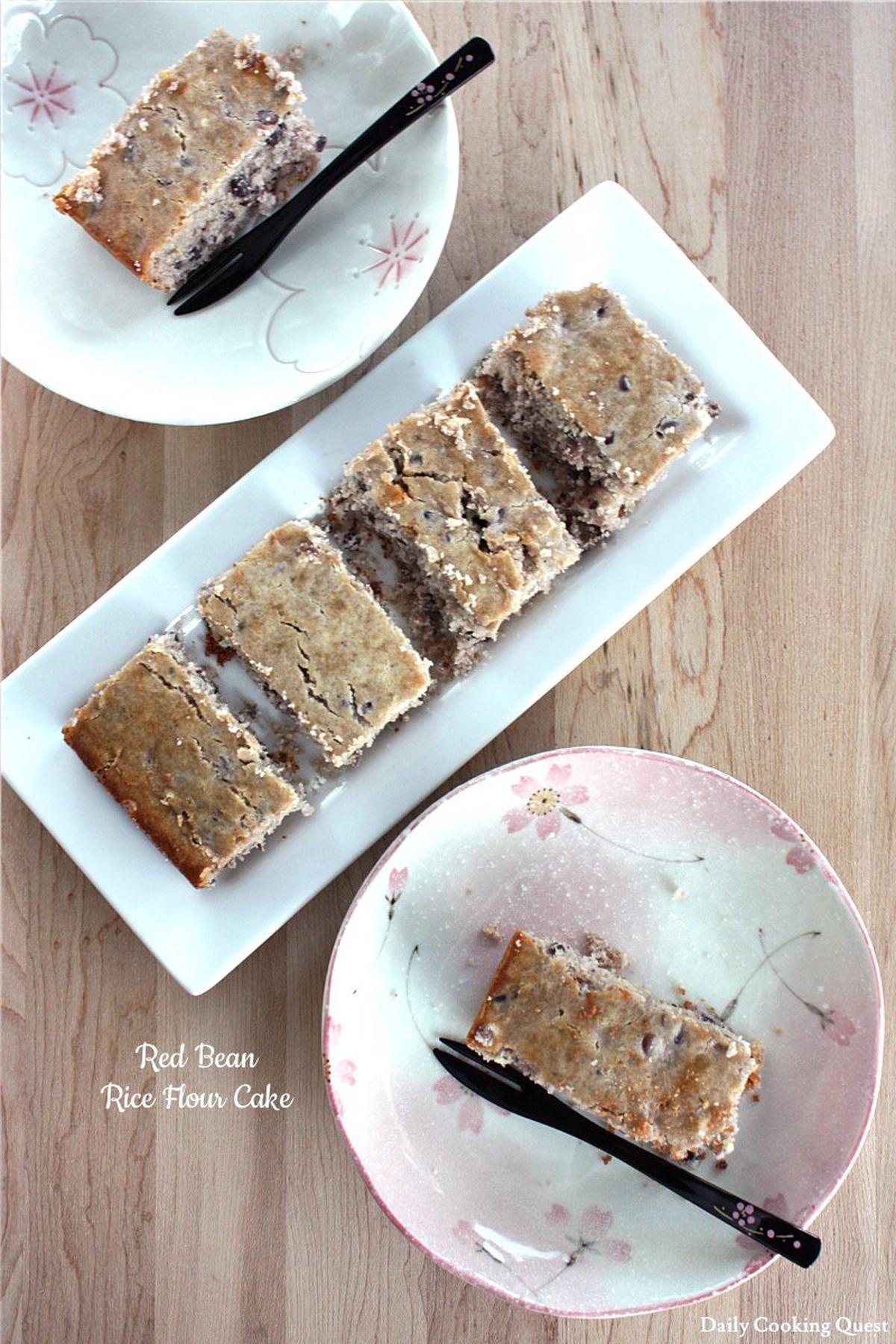 Red Bean Rice Flour Cake
Ingredients
2 cup rice flour (Indonesian: tepung beras)
2 1/2 teaspoon baking powder
500 gram sweet red bean (the chunky version, not the paste version)
1 can (1 1/4 cup) sweet condensed milk (Indonesian: susu kental manis)
2 egg
1/2 cup melted unsalted butter
Instructions
Preheat oven to 350 Fahrenheit (170 Celcius). Grease a 9" x 13" baking dish, set aside.
In a mixing bowl, sift together rice flour and baking powder, set aside.
In another mixing bowl, combine sweet red bean, sweet condensed milk, eggs, and melted butter. Fold in the flour with a spatula until well mixed.
Pour the batter to the prepared baking dish, bake for 40-45 minutes, or until a cake tester comes out clean.
Let the cake cooled completely in the pan. Cut into serving portions.