Home / All Recipes / Indonesian / Rujak Mangga
Mango is in season, they smell so nice and so mouthwatering I could not resist buying a couple home from the market :) They are delicious as is, but I decided to make rujak this time. I am using Indramayu mango for this recipe, but I suspect it can be substituted with any variety of mango.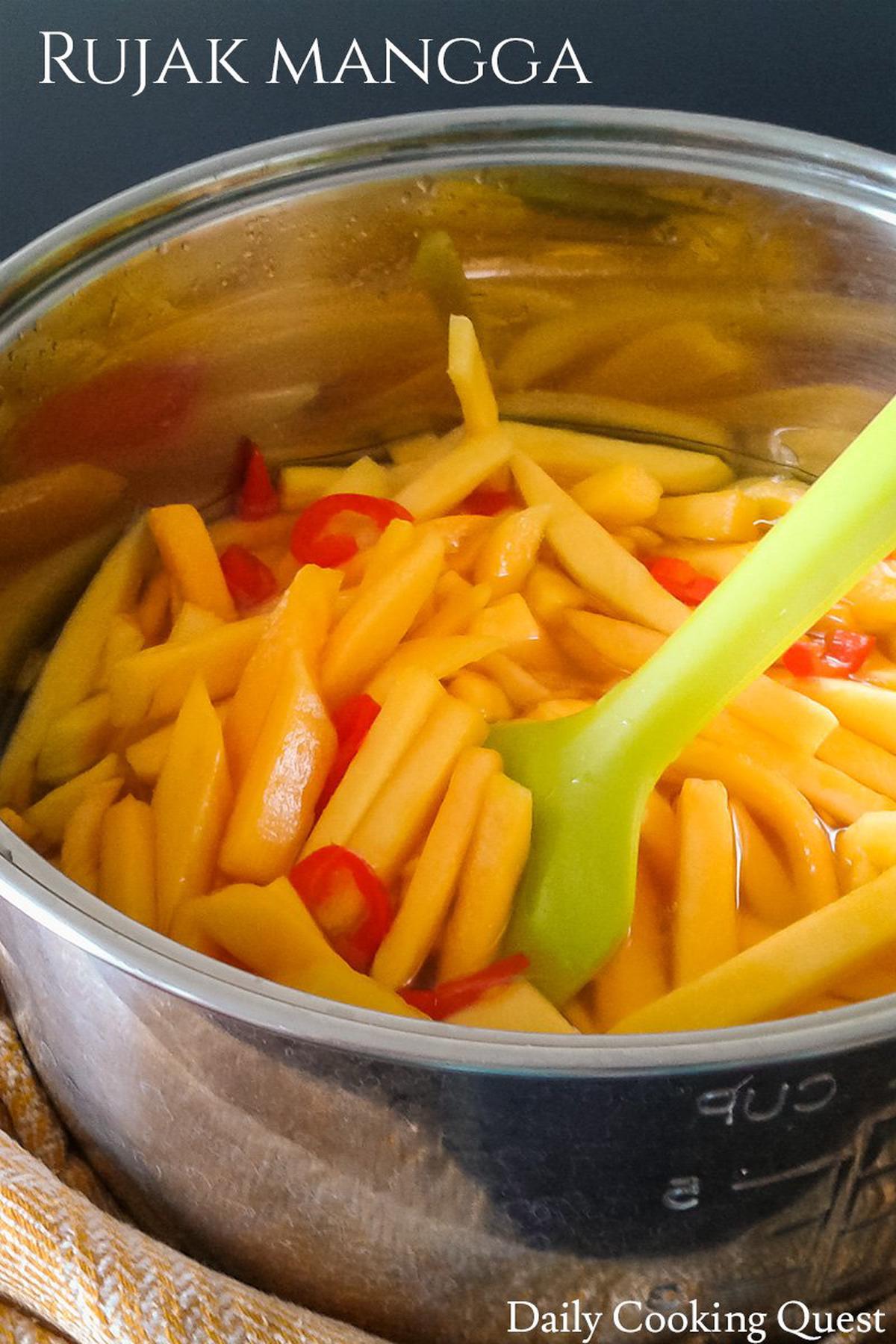 Rujak Mangga
5.0 from 1 reviews
Ingredients
2 mangoes (about 900 gram), peeled and cut into sticks
300 ml water
150 gram sugar
1 red chili, seeded and finely chopped
¼ teaspoon salt
1 lemon
Instructions
In a sauce pot, boil water, sugar, chili, and salt. Turn of the heat once all the sugar has dissolved.
Add chopped mangoes and juice of 1 lemon to the pot and mix well.
Let it cool and chill in refrigerator for at least a couple of hour. Serve cold in serving glasses.