Home / All Recipes / Korean / Rustic Korean Spinach
It is almost a standard thing to be served a plethora of side dishes whenever I visit a Korean restaurant, and most are more than happy to replenish them when requested :) Kimchee and stir fried bean sprouts are the most common ones in my experience, but some will also serve spinach, lightly blanched with super simple sauce like this one or an even simpler sesame seeds sauce (almost exactly like the Japanese gomae spinach).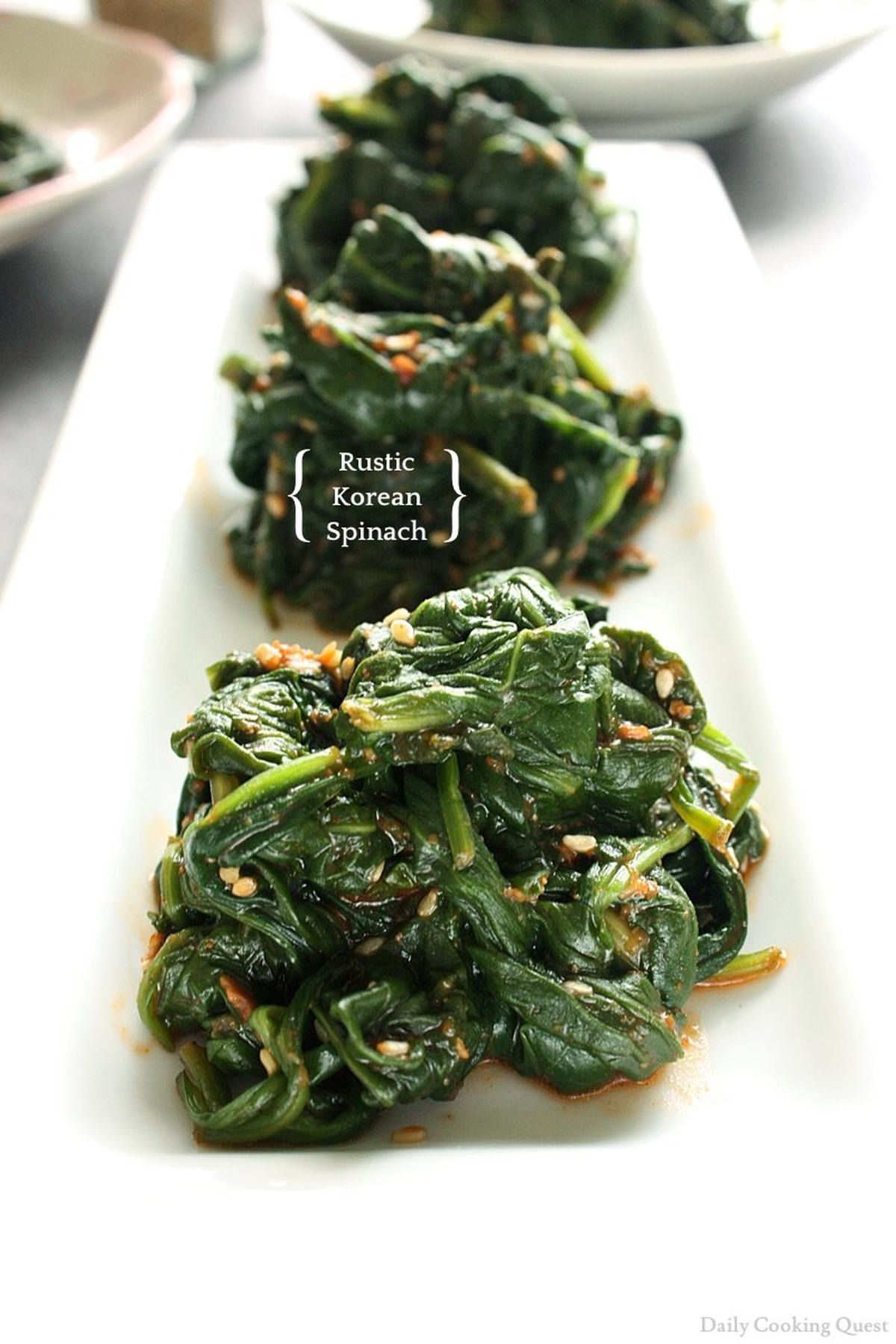 I am not an expert in Korean dishes, but I love simple recipes like this when I can get them. And, if it is delicious to boot (and super healthy too, since its spinach!), it tends to quickly get incorporated into my daily meal rotation :) Give it a try, maybe you will like this recipe as much as I do.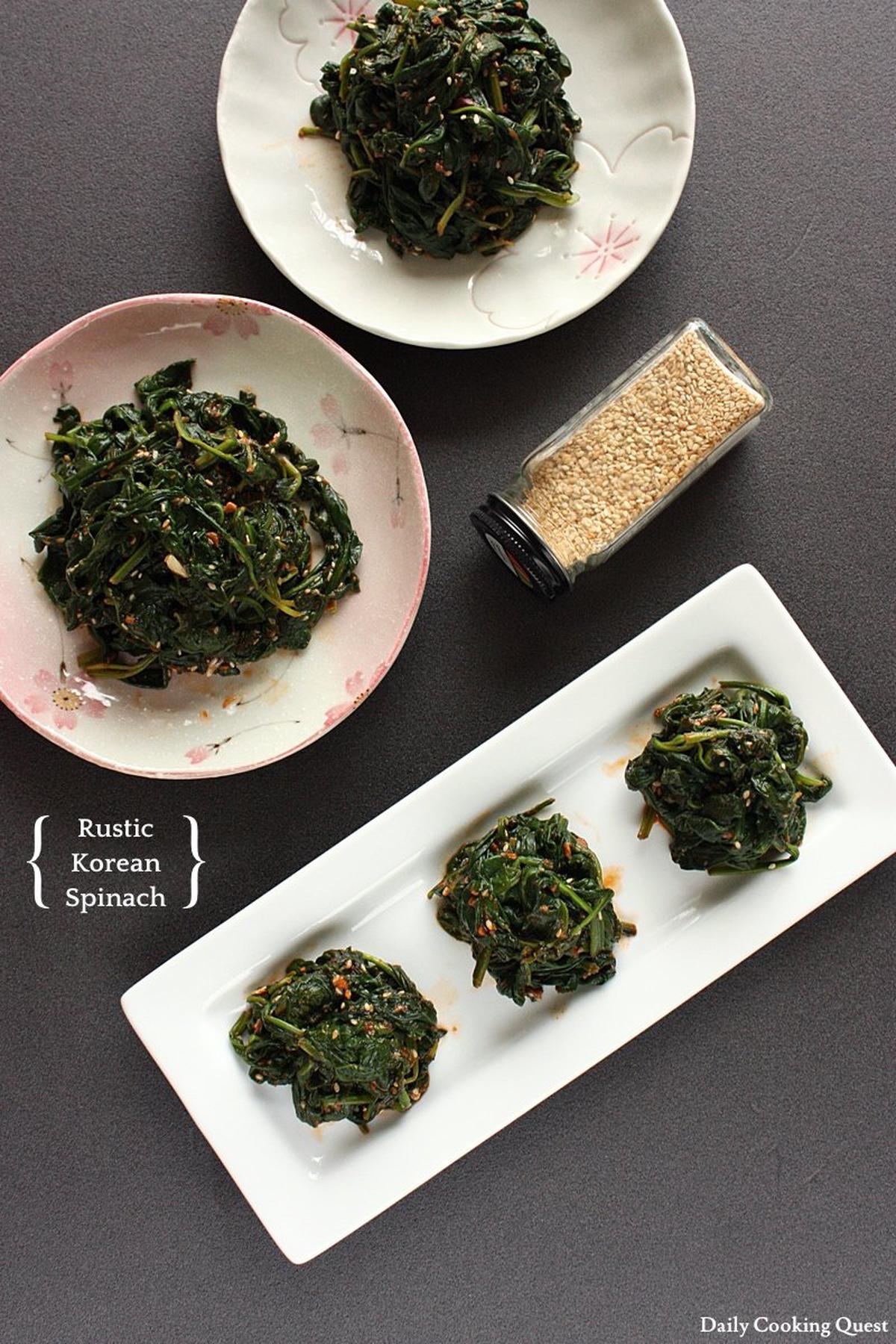 Rustic Korean Spinach
Ingredients
500 gram fresh spinach
2 teaspoon gochujang
2 teaspoon doenjang
2 teaspoon sesame oil
2 teaspoon sesame seeds
1 clove garlic, grated
Instructions
Blanch spinach until wilted. Strain and gently squeeze the spinach to remove as much liquid as possible.
Place spinach and the rest of the ingredients in a mixing bowl, gently mix with hands until the spinach is coated with the sauce. Serve immediately.