Home / All Recipes / Japanese / Salmon Teriyaki
Anything teriyaki is deceptively easy to make at home I almost never get another one from the restaurant after I master this recipe. All kind of meat goes, from chicken thigh (with skin on please), to beef (tenderloin or sirloin works best, anything you would use for your steak, really), and of course to fish such as salmon or yellowtail.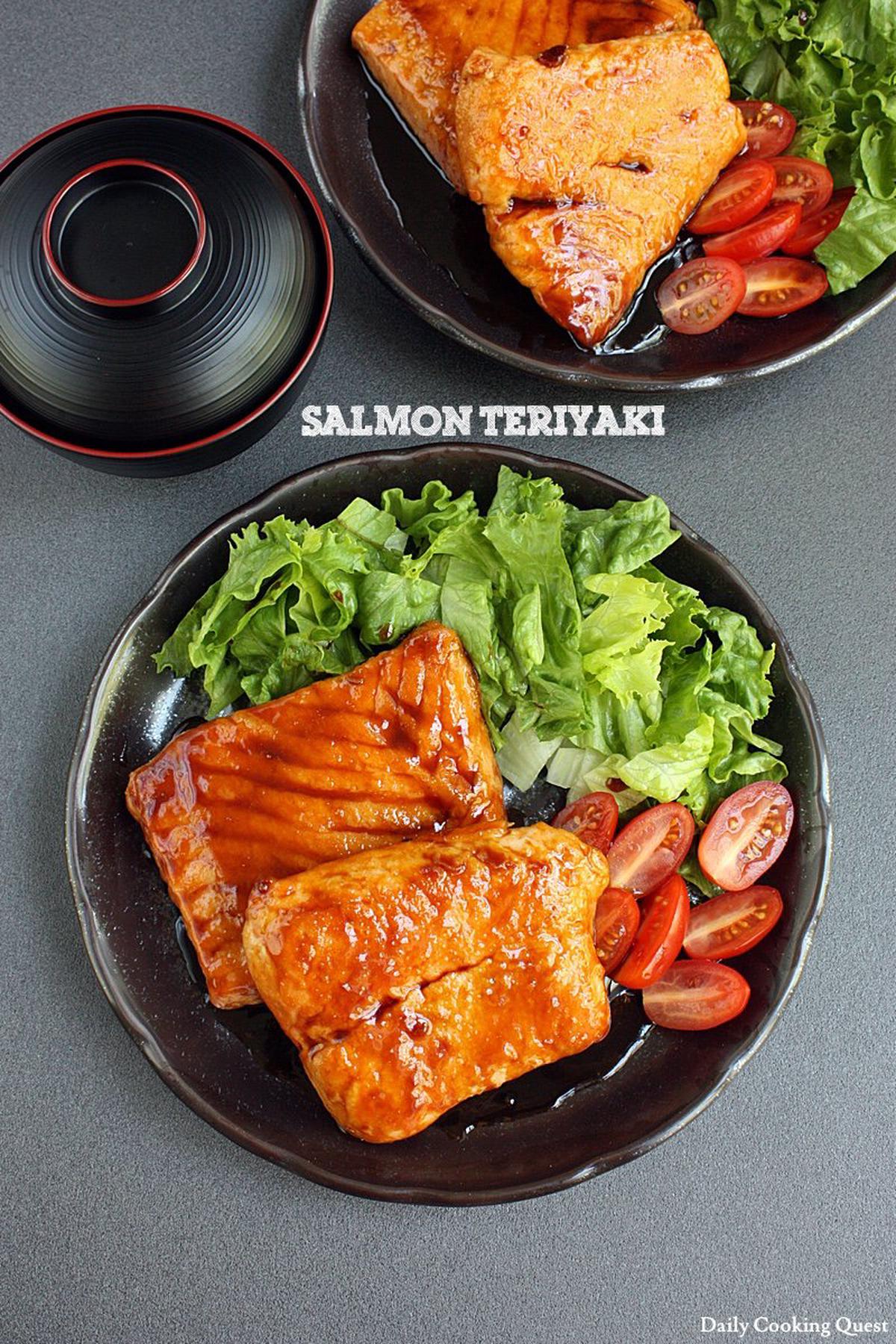 Teriyaki sauce, and a lot of Japanese sauces, can be made with just a handful of ingredients. As long as you have sake, mirin, and soy sauce at hand, it can be made cheaply so you no longer need to waste money on overpriced bottled teriyaki sauce sold in supermarket. Instead, save the money to get yourself a bottle of nice sake to go with your teriyaki.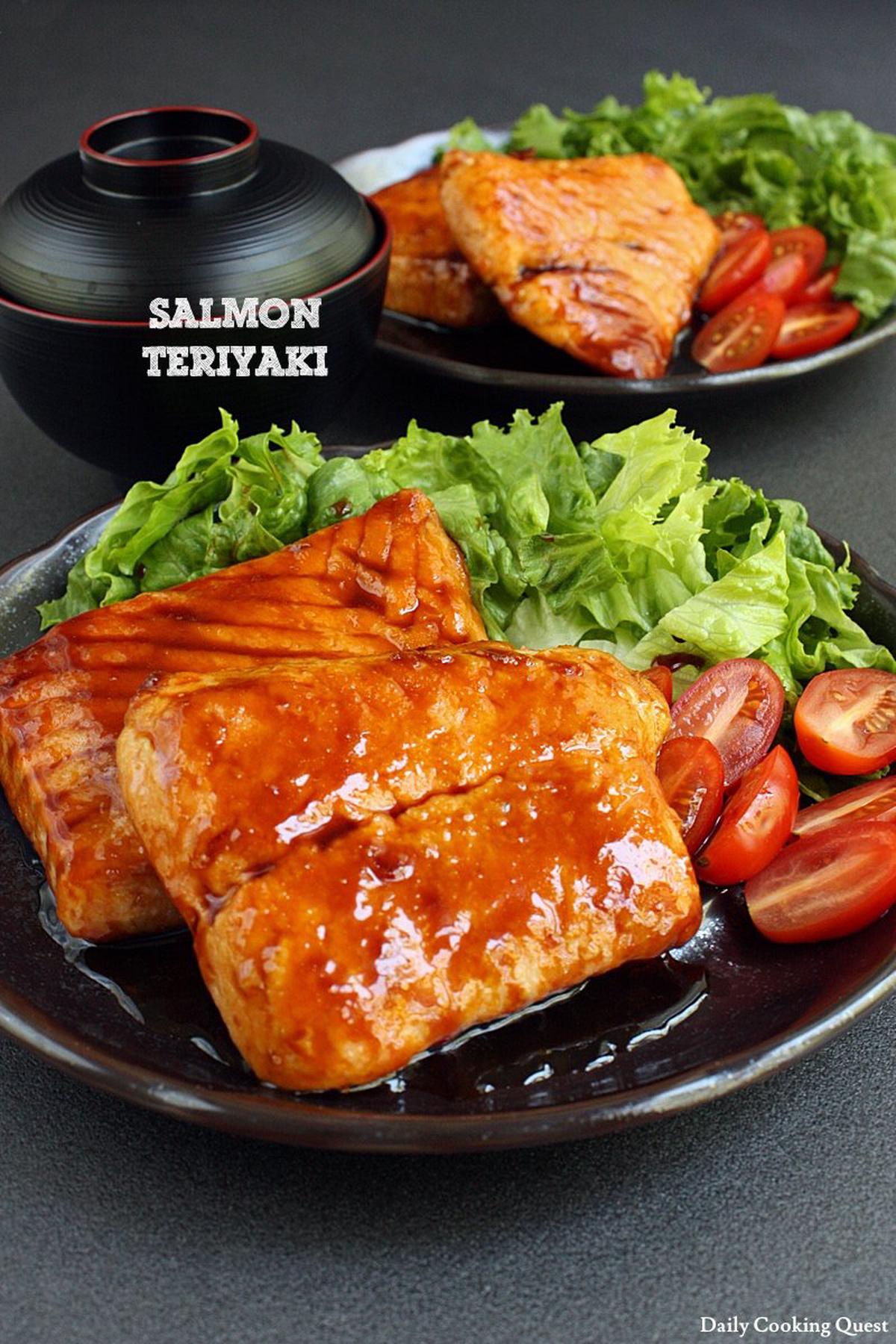 Salmon Teriyaki
5.0 from 7 reviews
Ingredients
4 salmon fillets (about 125 gram each), with skin on
salt
pepper
corn starch (or tapioca powder)
2 tablespoon oil
Teriyaki sauce
4 tablespoon sake
4 tablespoon mirin
4 tablespoon soy sauce
2 tablespoon sugar
Instructions
Pat dry salmon fillet with kitchen paper. Sprinkle with salt and pepper and coat with corn starch to prevent from sticking when cooked on the frying pan.
Heat cooking oil in a frying pan on medium high. When hot (sprinkle some corn starch, if it sizzles, it is ready), place the salmon fillets skin down and cook for 3 to 4 minutes. Flip and cook the other side for another 2 to 3 minutes. Don't worry if you think they are a bit under cooked since they will be cooked one more time with the sauce later on.
Mix all the teriyaki sauce together and pour into the frying pan (do not clean the pan after frying the salmon) and bring to a boil.
Let it simmer a bit until the sauce seems to thickened slightly (you should smell the nice teriyaki sauce aroma by now), return the salmon into the pan and continue turning until glazed. Remove from pan and serve immediately with steamed white rice.