Home / All Recipes / Indonesian / Sambal Goreng Tauco Labu Siam - Chayote in Fermented Soy Bean and Chili Sauce
Sambal Goreng Tauco Labu Siam - Chayote in Fermented Soy Bean and Chili Sauce
There are certain ingredients we use just to give that umami kick, for example fish sauce and shrimp paste, which is totally great unless you are vegetarian. So, what to do? Fear not, since we have tauco (fermented soy bean) to the rescue. ;) A tablespoon or two of the stuff added to your dish is going to lend a whole new dimension, not to mention that umami boost which will definitely kick it up a notch or two.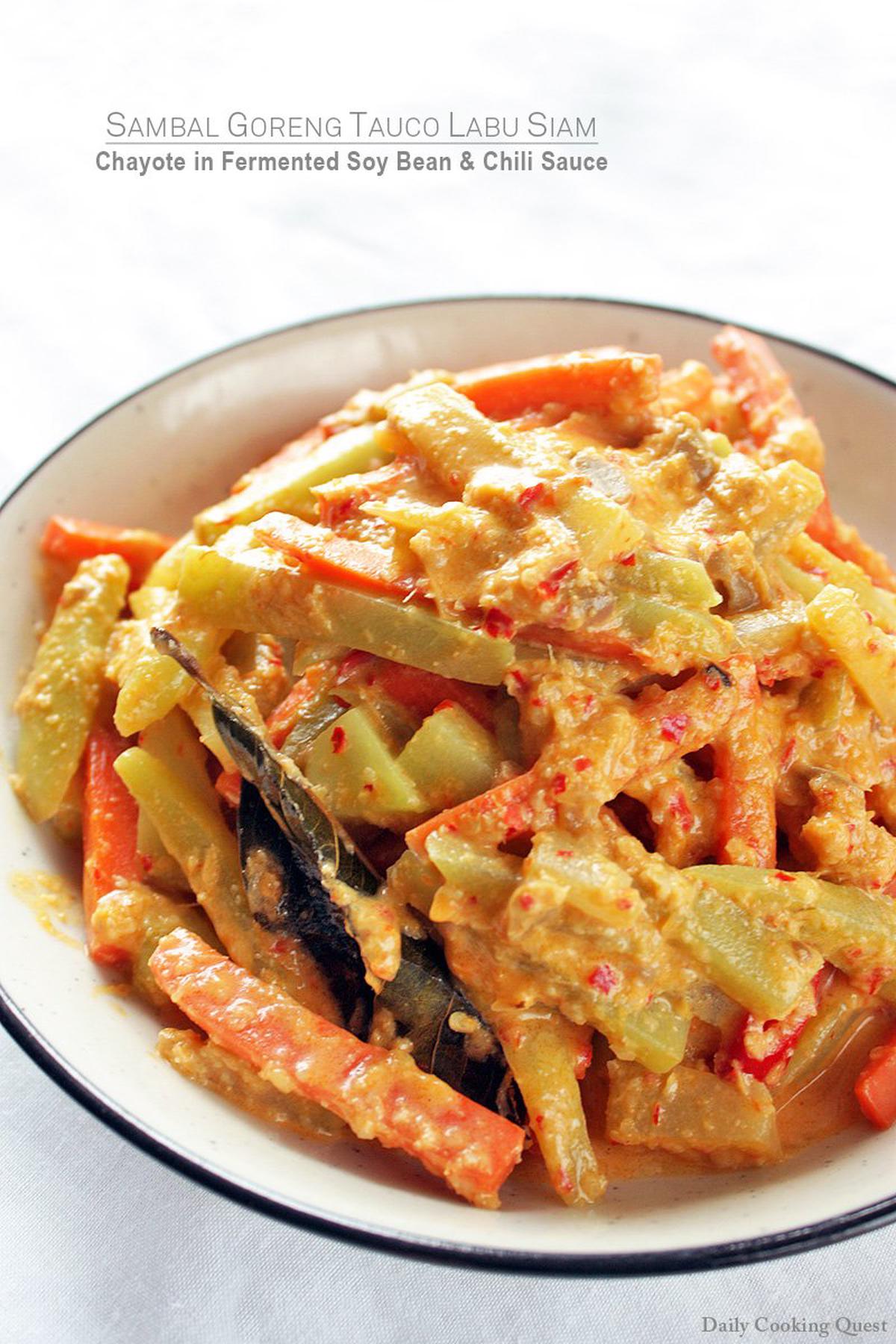 I must say that coming from Medan, we have a really deep love affair with the stuff. If you ever visit the city, or just a restaurant specializing in Medanese food, this stuff is probably gonna pop up in half of the menu! Seriously almost everything tastes better with tauco, fish, shrimp, vegetables, shellfish, etc, so on and so forth. That said, if you can't find the stuff, you can skip it, or try substituting with Chinese/Singaporean/Taiwanese/Hong Kong salted/fermented yellow soy bean. It is not exactly the same, but really close. ♥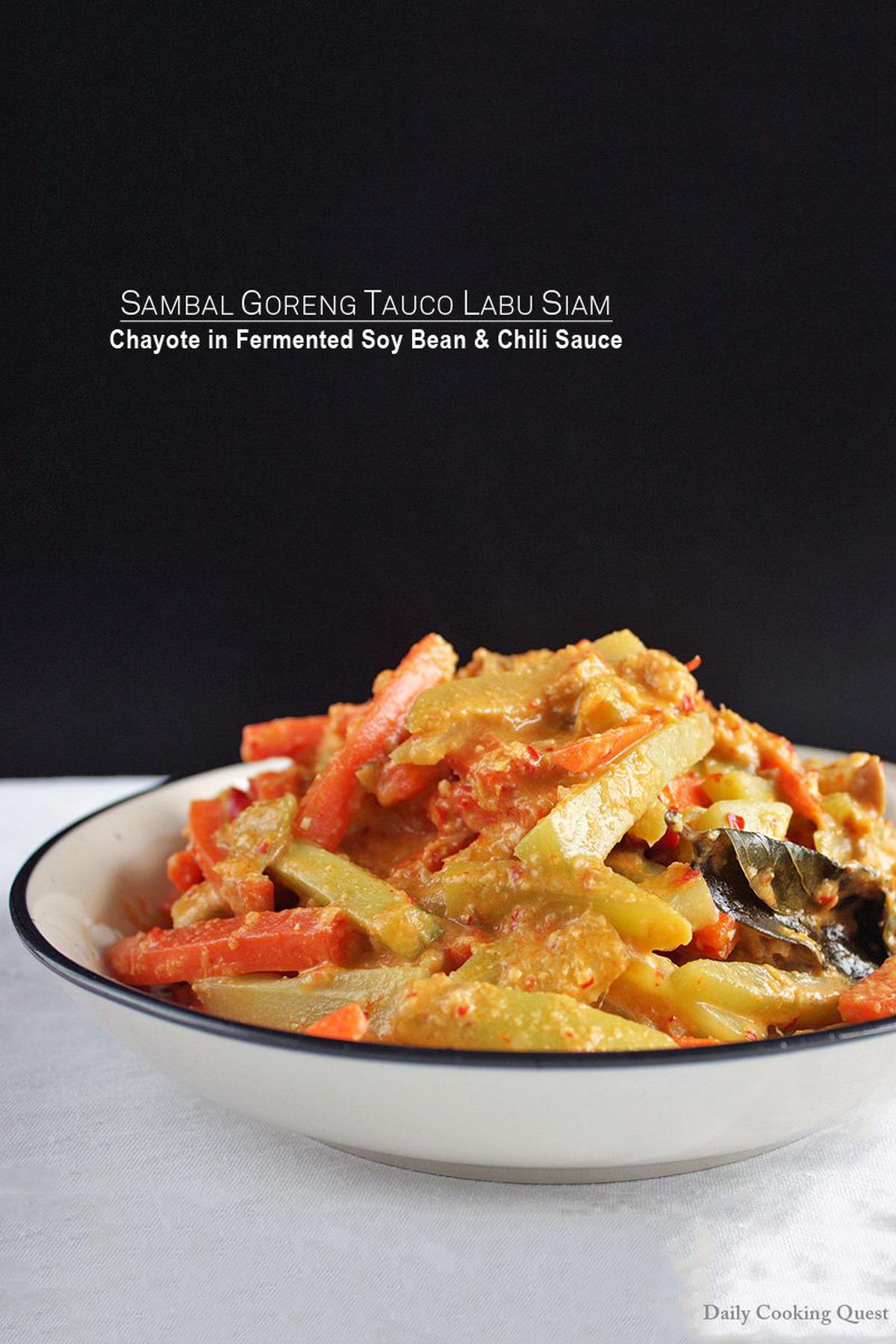 Sambal Goreng Tauco Labu Siam - Chayote in Fermented Soy Bean and Chili Sauce
Ingredients
3 tablespoon oil
2 bay leaves
2 red anaheim chilies (Indonesian: cabe besar merah), slice diagonally
1 1/2 tablespoon fermented soy bean (Indonesian: tauco)
1 chayote (Indonesian: labu siam), about 350 gram, peeled and cut into matchsticks
1 carrot (Indonesian: wortel), about 200 gram, peeled and cut into matchsticks
1 teaspoon salt
1 teaspoon sugar
1 cup coconut milk (Indonesian: santan)
Grind the following into spice paste
5 shallots (Indonesian: bawang merah)
3 cloves garlic (Indonesian: bawang putih)
4 red cayenne chilies (Indonesian: cabe keriting merah)
3 candlenuts (Indonesian: kemiri)
1 inch galangal (Indonesian: lengkuas)
Instructions
Heat oil and sauté spice paste, bay leaves, sliced chilies, and fermented soy bean until fragrant. About 4 to 5 minutes.
Add chayote and carrot, season with salt and sugar, mix well and cook for 2 minutes.
Pour the coconut milk, mix well, and cook until the sauce is thick and reduced.
Turn off heat, transfer to a serving plate and serve immediately with steamed white rice.