Home / All Recipes / Indonesian / Sambal Mangga - Mango Chili Relish
Sambal Mangga - Mango Chili Relish
Sambal mangga goes perfectly with grilled dishes, especially grilled seafood dishes like fish and shrimp. Using slightly underripe mango is best since the slight sourness in the mango makes this a truly refreshing sambal. If you need to amp up the sourness a notch or two, feel free to add some freshly squeeze lime juice to the sambal.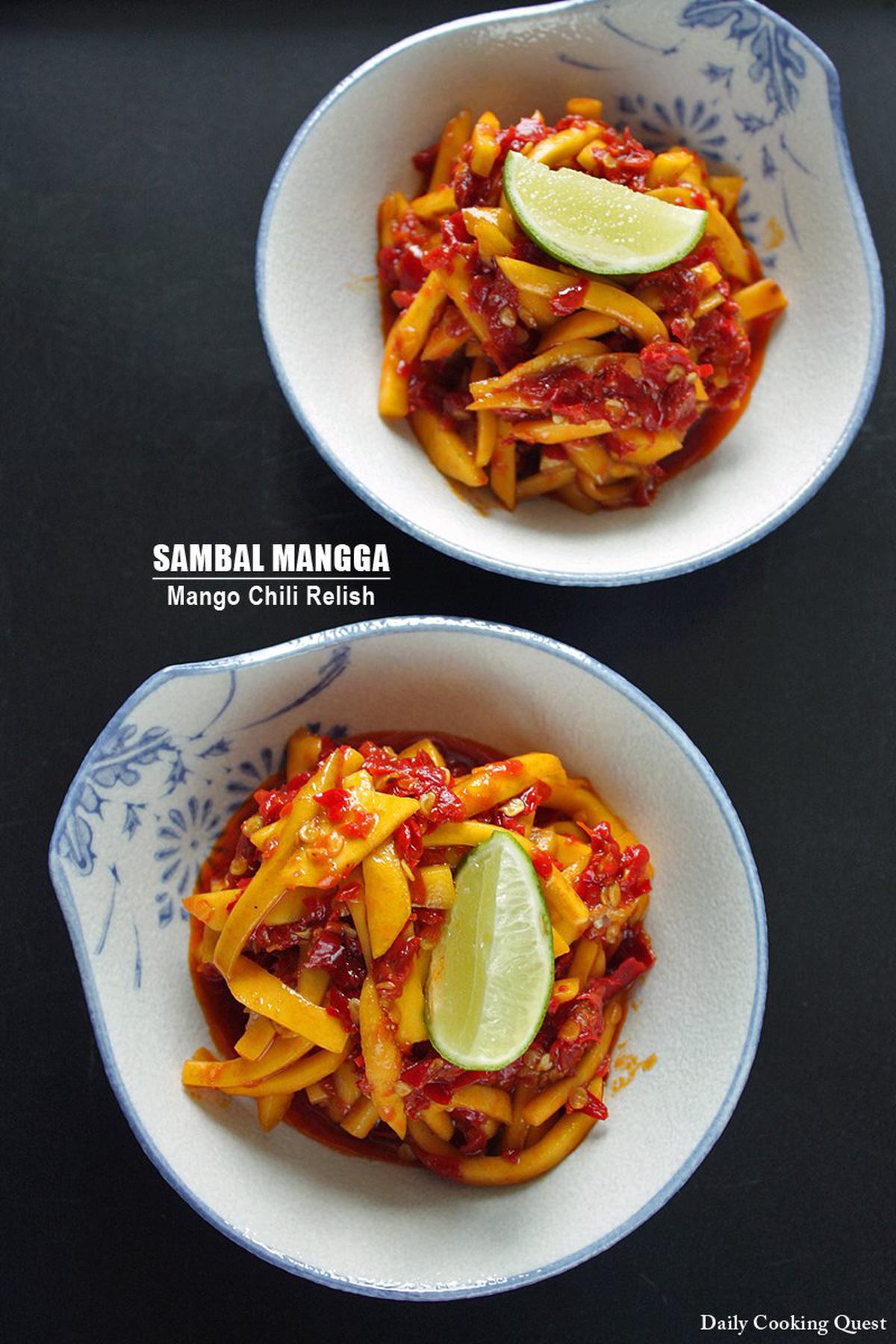 Sambal Mangga - Mango Chili Relish
5.0 from 1 reviews
Ingredients
2 tablespoon oil
2 teaspoon palm sugar (Indonesian: gula Jawa)
1 teaspoon salt
100 gram slightly underripe mango flesh, cut into matchsticks
juice of 1 lime (Indonesian: air jeruk nipis), or to taste
Grind the following into coarse paste
8 red cayenne chilies (Indonesian: cabe keriting merah)
3 to 8 red bird eye chilies (Indonesian: cabe rawit merah)
1 teaspoon toasted shrimp paste (Indonesian: terasi)
Instructions
Heat oil in a frying pan, then sauté chili paste until fragrant, about 5 minutes.
Season with palm sugar and salt, adjust taste as needed.
Turn off heat, transfer the chili sauce to a mixing bowl, then add the mango and gently toss until well mixed. Add lime juice as needed. Serve immediately.