Home / All Recipes / Indonesian / Sambal Nenas - Pineapple Chili Relish
Sambal Nenas - Pineapple Chili Relish
Pineapple is always present in Indonesia, and it is only natural that we have a sambal (chili sauce or relish) made with pineapple. I always treat my fruit based sambal, like sambal mangga and sambal nenas, more as relish or even side dish, rather than as sauce. If you happen to make grilled fish, or other grilled seafood, be sure to have fruit based sambal handy, you won't be able to stop eating the fish, or the sambal, until both are gone! ;)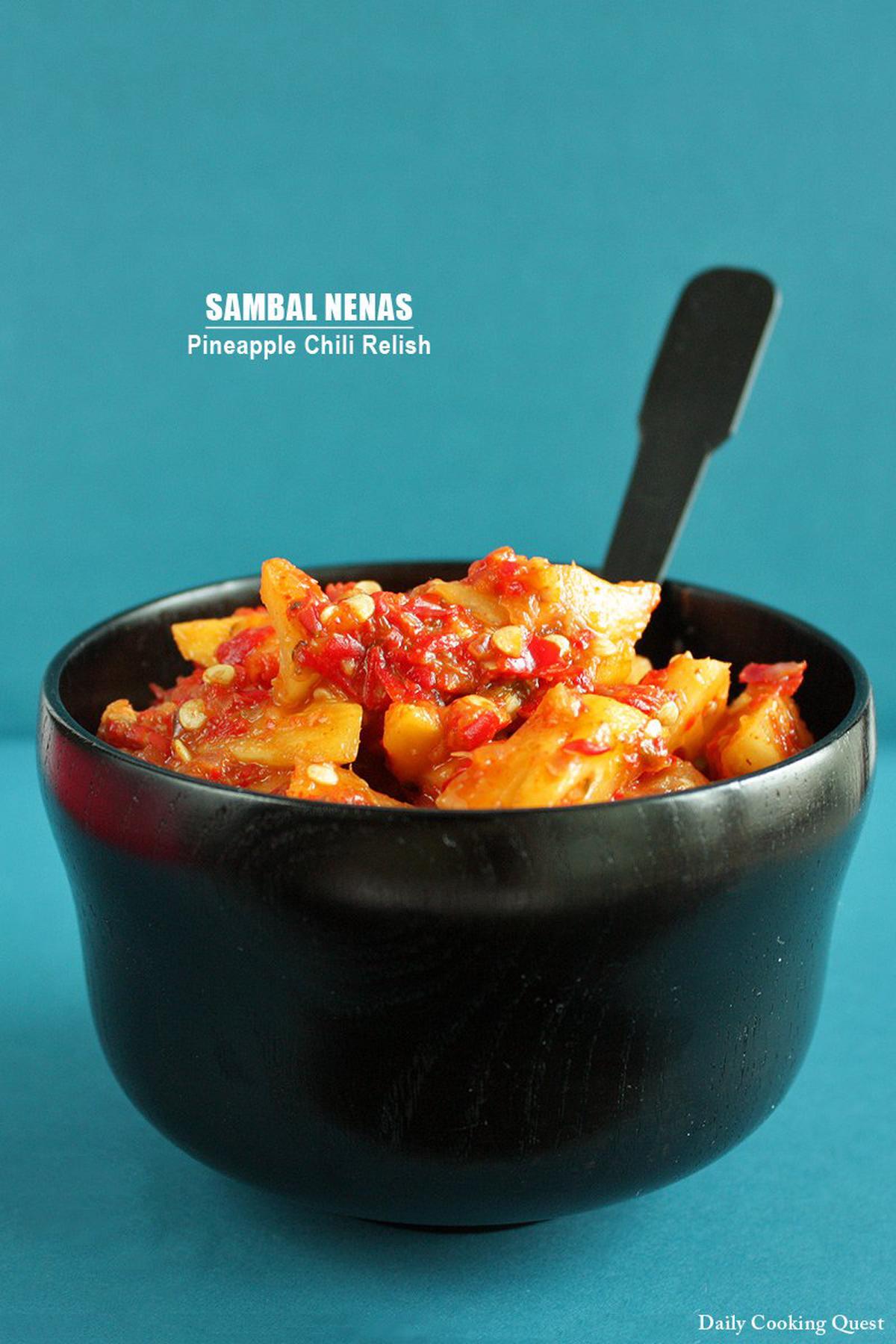 I commonly see two varieties of pineapple in Indonesia, nenas batu and nenas madu. For making this sambal, I prefer _nenas batu _since they are smaller in size. One nenas batu is just the perfect amount to make this sambal. If you use the bigger variety like nenas madu, you can make two batches of this recipe.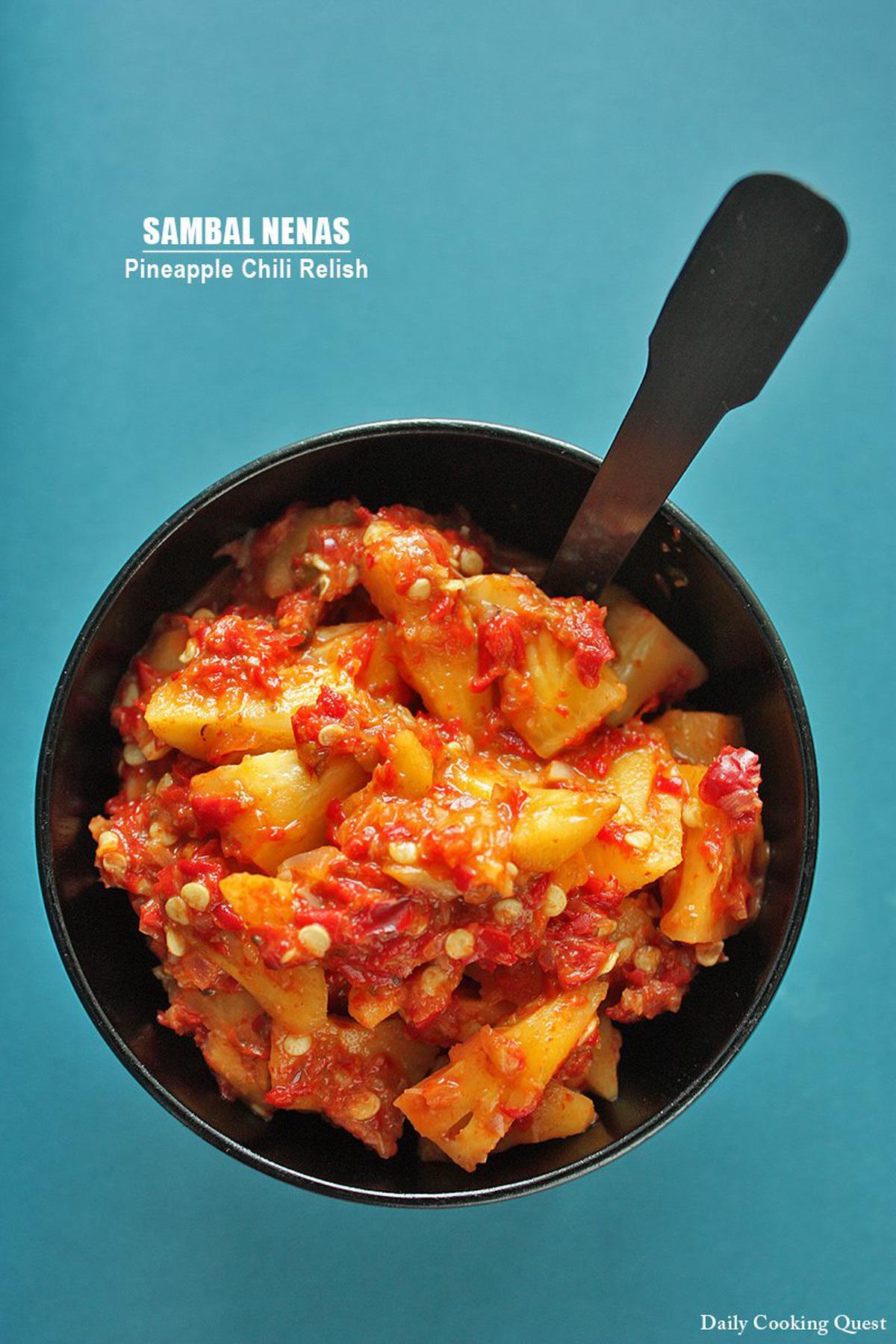 Sambal Nenas - Pineapple Chili Relish
5.0 from 2 reviews
Ingredients
2 tablespoon oil
5 red anaheim chilies (Indonesian: cabe merah besar)
5 bird eye chilies (Indonesian: cabe rawit)
5 shallots (Indonesian: bawang merah)
3 cloves garlic (Indonesian: bawang putih)
1 teaspoon toasted shrimp paste (Indonesian: terasi bakar)
1 teaspoon salt
1 teaspoon sugar
1 small ripe pineapple (Indonesian: nenas batu), peeled, cored, and cut into 1/2 inch pieces
Instructions
Heat oil in a frying pan and sauté anaheim chilies, bird eye chilies, shallots, garlic, and shrimp paste until fragrant and fully cooked, stir occasionally. About 5 to 8 minutes.
Grind the cooked ingredients along with salt and sugar in a food processor (or a pestle and mortar) into a coarse paste.
Mix together the chili paste with pineapple until the pineapple pieces are fully coated with chili paste. Serve immediately.