Home / All Recipes / Indonesian / Sambal Tomat - Tomato Chili Sauce
Sambal Tomat - Tomato Chili Sauce
Sambal tomat is a chili sauce from West Java, it is best paired with lalapan (blanched vegetables), fried tofu, fried tempeh, and fried chicken. Since the ingredients are all sauteed before grinding, sambal tomat can be kept for quite a long time, it should be alright for up to one month stored in a clean jar in a fridge. If after the first try, you think you would like to make a bigger batch, just double, triple, or even quadruple the recipe and store the extra in the fridge. ♥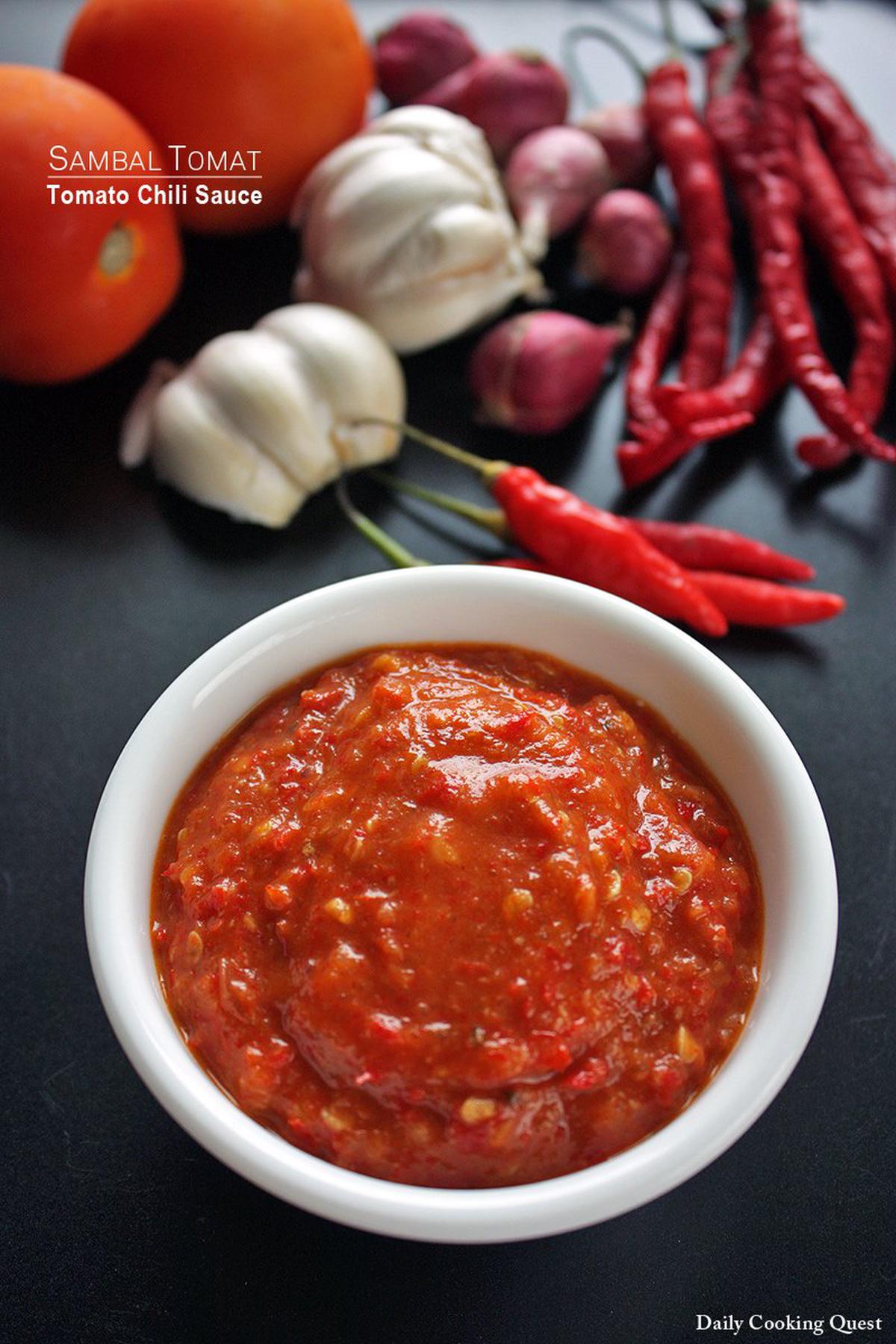 Sambal Tomat - Tomato Chili Sauce
5.0 from 7 reviews
Ingredients
3 tablespoon oil
10 red cayenne chilies (Indonesian: cabe merah keriting)
2 to 10 red bird eye chilies (Indonesian: cabe rawit merah)
8 shallots (Indonesian: bawang merah), peeled
4 cloves garlic (Indonesian: bawang putih), peeled
1 tomato, cut into 4 wedges
1 teaspoon toasted shrimp paste (Indonesian: terasi bakar)
1 teaspoon salt
1 1/2 teaspoon palm sugar (Indonesian: gula Jawa)
Instructions
Heat oil in a frying pan and sauté cayenne chilies, bird eye chilies, shallot, garlic, tomato, and shrimp paste until fragrant. About 4 to 5 minutes.
Transfer the cooked ingredients to a food processor (or a pestle and mortar), along with salt and palm sugar, and about 1 tablespoon of the cooking oil. Grind into a paste.
Serve immediately, or transfer to a clean jar and chill in the fridge. Always return chilled paste to room temperature prior to serving.