Home / All Recipes / Indonesian / Sari Asam Jawa - Tamarind Juice
Sari Asam Jawa - Tamarind Juice
So far, I have only used tamarind in creating dishes to lend the much welcome sour note. But tamarind can also be made into simple refreshing drink. Preparing a tamarind juice is pretty straightforward, just boil together tamarind, palm sugar, and sugar. When served chilled, tamarind juice is a perfect drink to have when eating Indonesian hot and spicy food, pretty much every kind of food there is right?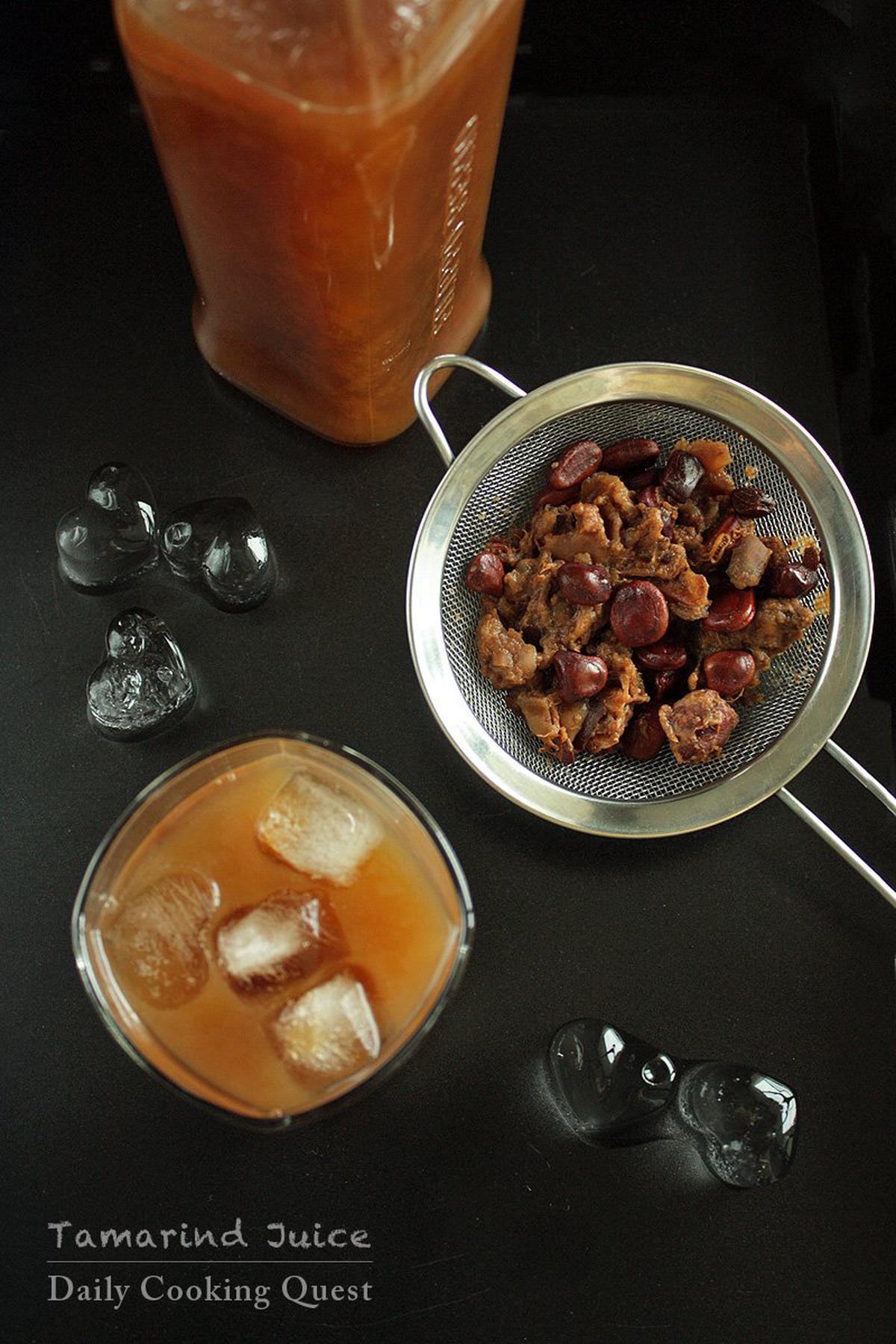 Another common way to serve this is by adding equal amount of soda water to the tamarind juice to create tamarind punch. If tamarind punch is what you aim for, you may want to add some simple syrup to sweeten your punch.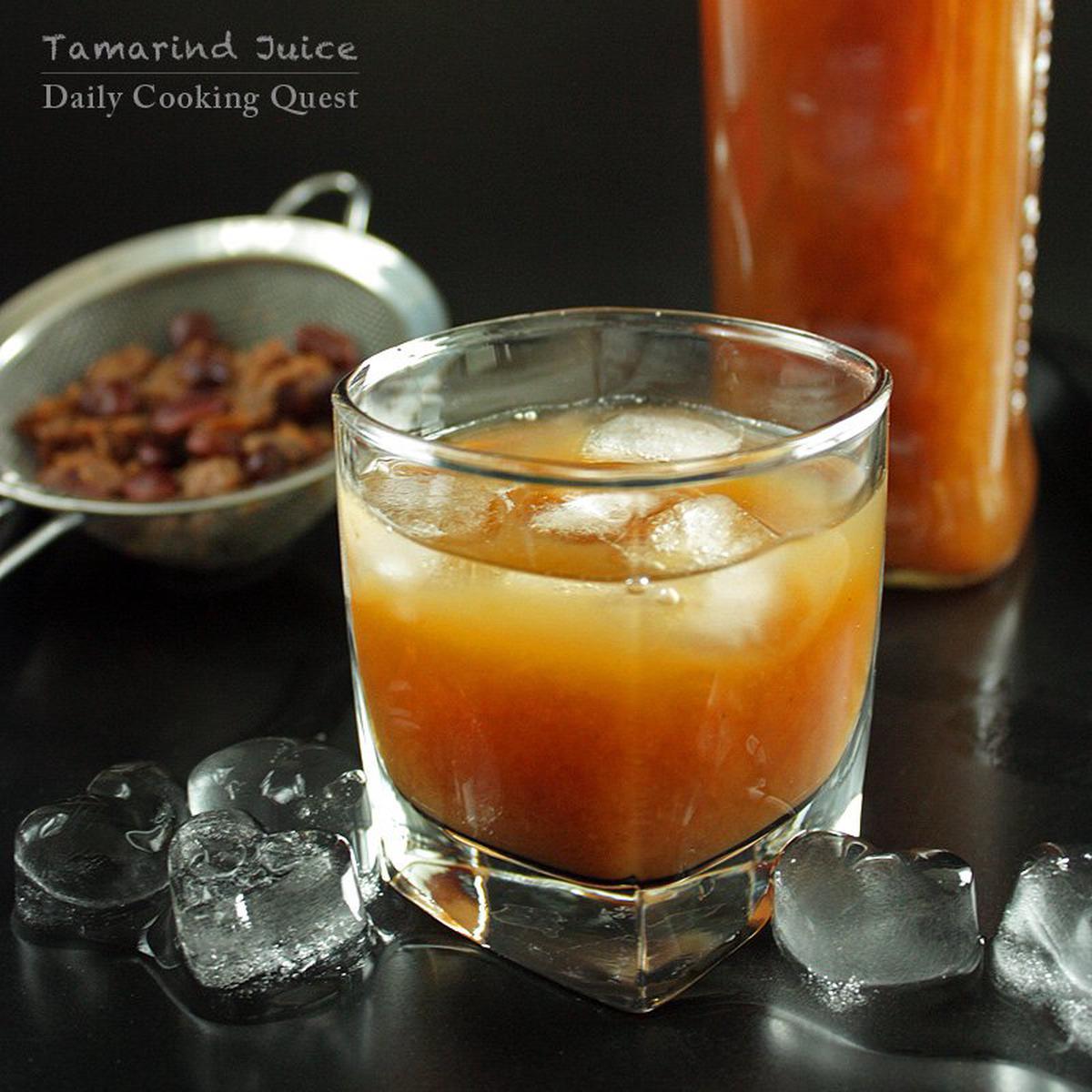 Sari Asam Jawa - Tamarind Juice
Ingredients
250 gram tamarind flesh (Indonesian: daging asam Jawa)
2 liter water
150 gram palm sugar (Indonesian: gula Jawa)
150 gram sugar
Instructions
Place tamarind flesh and water in a pot and bring to a boil. Strain to remove seeds and pulps. Try to squeeze to get every last drop of the tamarind essence.
Return the strained tamarind juice to the pot. Add palm sugar and sugar and bring to a boil. Once all the sugar has dissolved, turn of heat and transfer to a pitcher.
Serve chilled with ice cubes.