Home / All Recipes / Indonesian / Sate Kambing - Lamb Satay
Sate Kambing - Lamb Satay
Lamb is another popular meat to be made into satay in Indonesia. In Jakarta, Sabang street is probably the go to spot for a serving of lamb satay and lamb fried rice. Be warned though that you will need to eat by the road side, so be prepared to enjoy your dish with a whiff or two of smoke (and smog!) from passing cars and motorcycles. Or, just order it to go and enjoy the food in the comfort of your own home.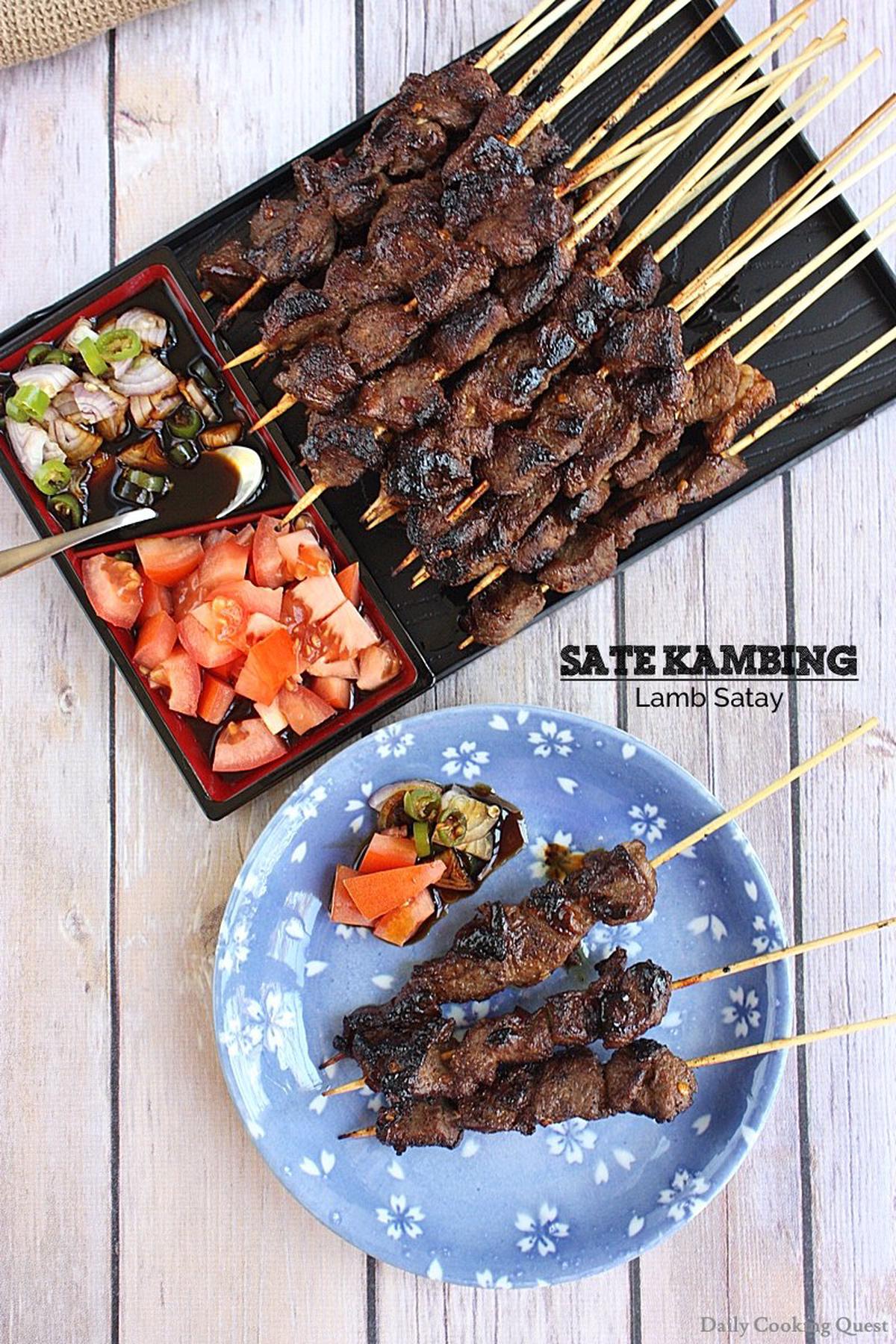 If you live far away from Jakarta, or just don't want the hassle of going out for the sole purpose of ordering a serving of lamb satay, I have this super easy recipe that hopefully will satisfy your craving for lamb satay :)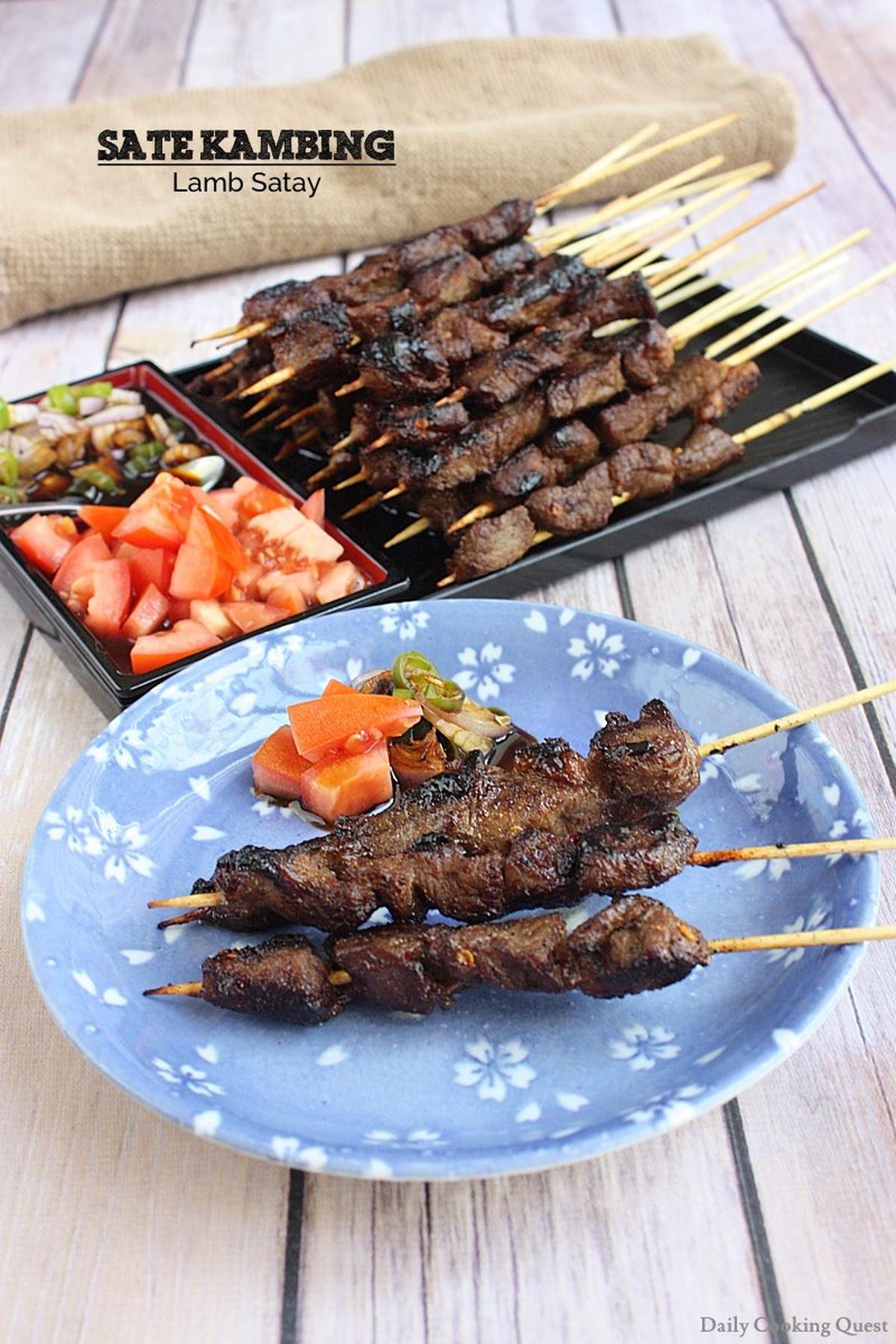 Sate Kambing - Lamb Satay
4.0 from 1 reviews
Ingredients
Satay
500 gram lamb thigh meat, cut into 1/2 inch cubes
3-6 red bird eye chilies (Indonesian: cabe rawit merah), finely chopped (*)
1 tablespoon coriander powder (Indonesian: bubuk ketumbar)
1/2 teaspoon salt
2 tablespoon sweet soy sauce (Indonesian: kecap manis)
3 tablespoon oil, divided
30 bamboo skewers
Chili sauce (mix the following together)
4 shallots (Indonesian: bawang merah), sliced
3-5 green bird eye chilies (Indonesian: cabe rawit hijau), sliced
4 tablespoon sweet soy sauce (Indonesian: kecap manis)
Accompaniment
2 tomatoes, cut into small cubes
Instructions
Marinate lamb with chilies, coriander powder, salt, sweet soy sauce, and 1 tablespoon of oil for at least 2 hours in the fridge. Overnight is best.
Return the lamb to room temperature prior to cooking. Skewer the meat to bamboo skewers, about 3-4 meat cubes per skewer.
Heat 2 tablespoon of oil in a frying pan (or a grill pan if you have one) on medium high heat. Pan fry/grill satay until slightly charred on each side, about 2-3 minutes per side.
Arrange cooked satay neatly in a serving plate. Serve immediately with chili sauce and chopped tomatoes.
Notes
(*) Use red cayenne chilies for a milder spiciness level.