Home / All Recipes / Chinese / Chinese Savory Steamed Egg Custard
Chinese Savory Steamed Egg Custard
How to create silky-smooth Chinese savory steamed egg custard with only eggs, stock, and salt; with topping ideas to go with the steamed egg custard.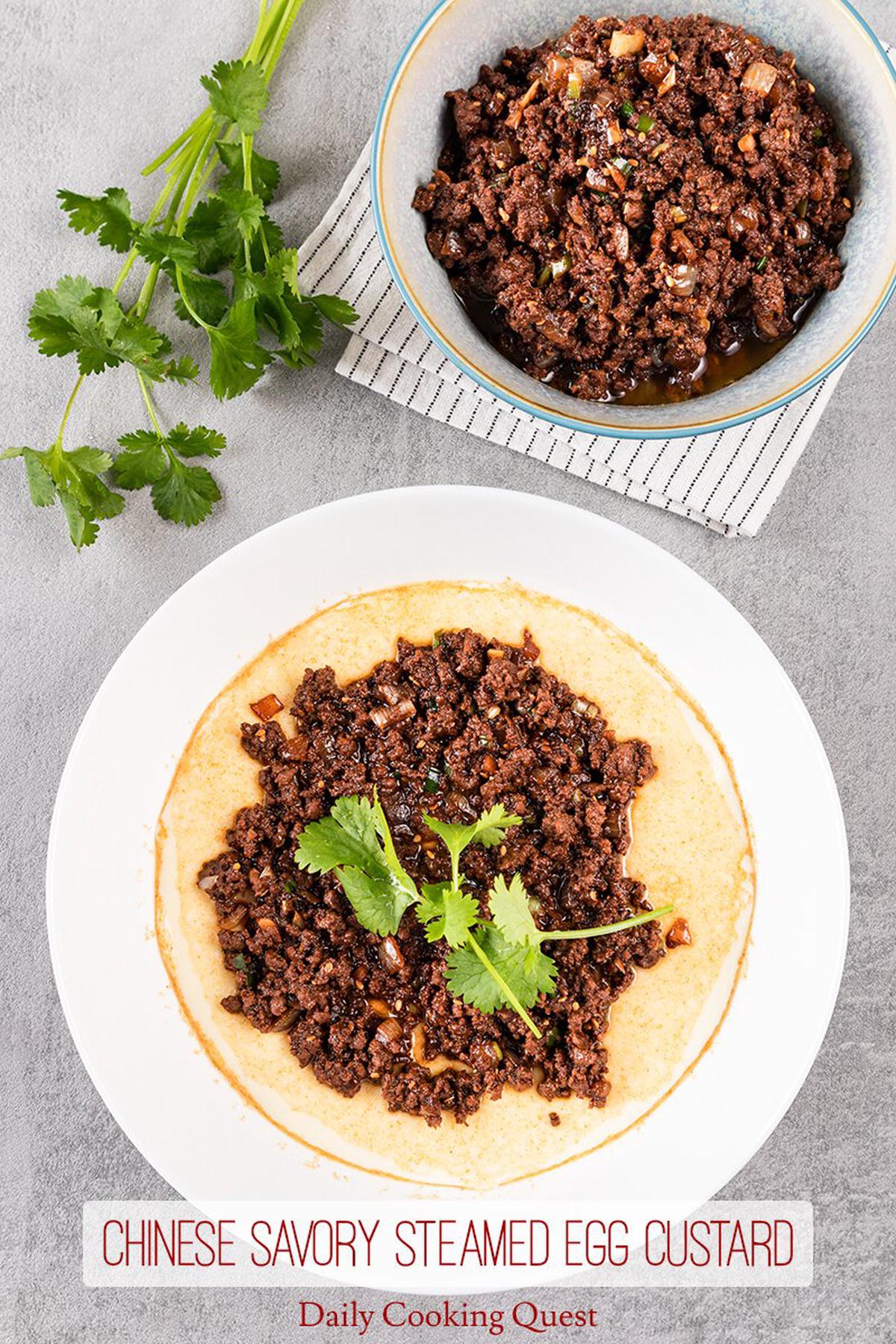 Eggs, stock (or water), and salt are the three ingredients to prepare this classic Chinese savory steamed egg custard. Don't let the simple ingredients fool you, for this steamed egg custard is universally loved by all Chinese and is one of our comfort food.
Like most simple dishes, the hard part is to get it to perfection. The ultimate goal is to create a perfectly silky smooth egg custard, free of any lumps, and porcelain-smooth top. My recipe is going to detail how to achieve this.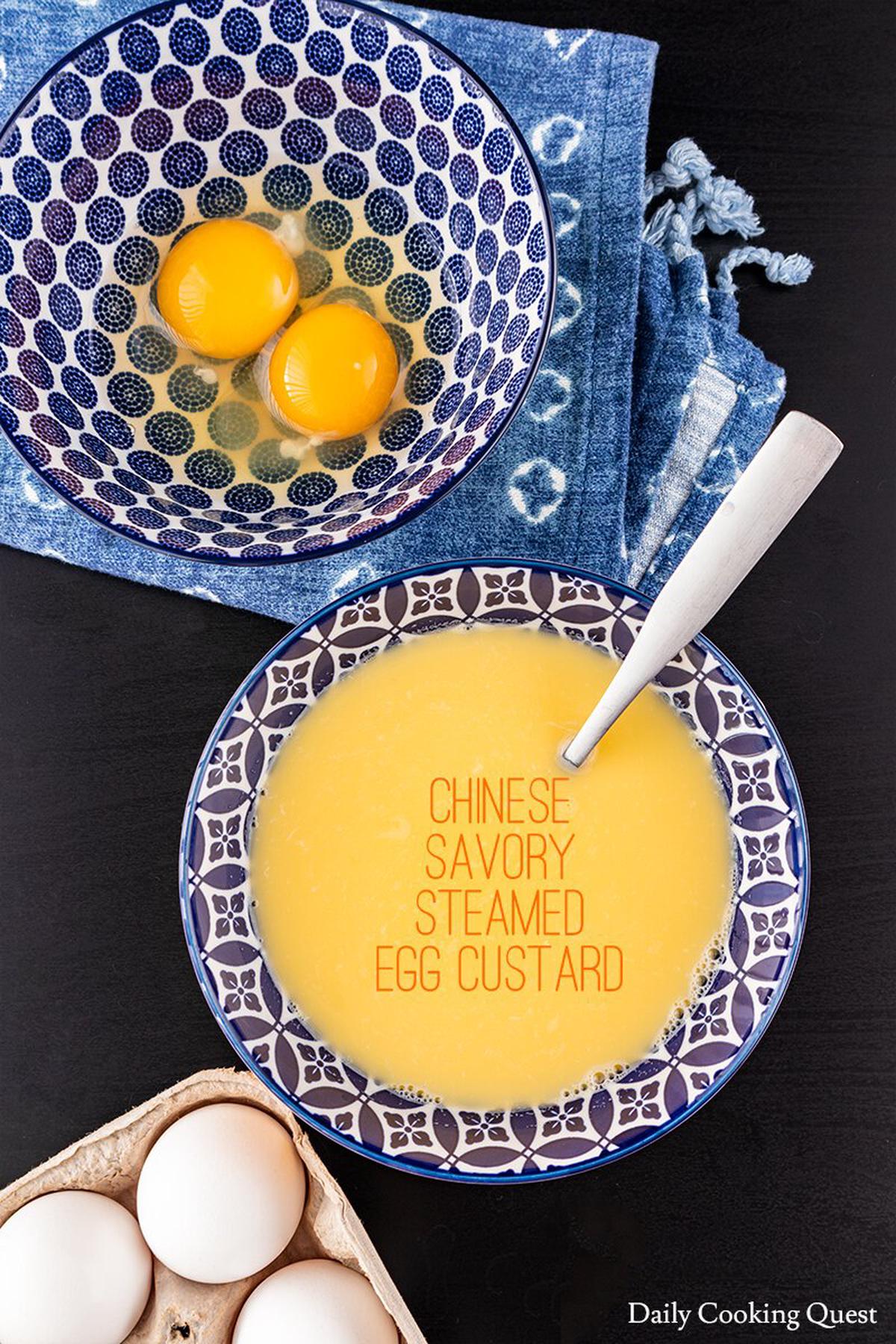 Tips for getting a super smooth egg custard
Here are my tips to get that super smooth texture for your egg custard:
Use medium heat to steam.
Strain the egg, stock/water, and salt mixture.
Cover the bowl with a piece of aluminum foil to prevent any water from dripping onto the custard and ruin its smooth texture.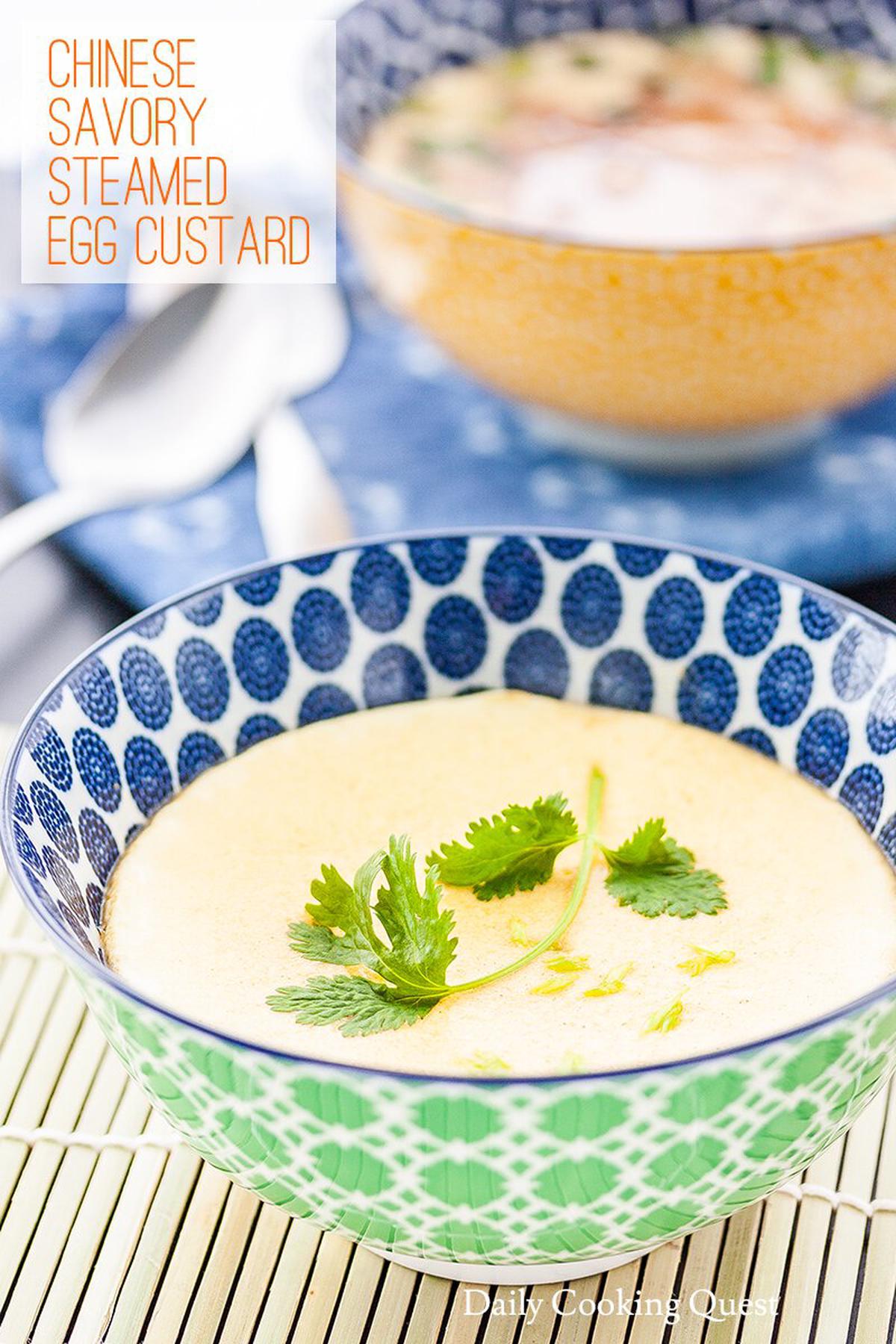 Some toppings idea to go with the steamed egg custard
This dish is one that I grow up eating all the time. My grandma used to serve it plain with some drizzle of soy sauce, sesame oil, and thin slivers of scallions.
I thought that's how everyone eats their steamed custard, but it seems you can pair it with almost anything. I've seen this egg custard topped with pork floss, or roughly chopped century egg, and even some meat sauce.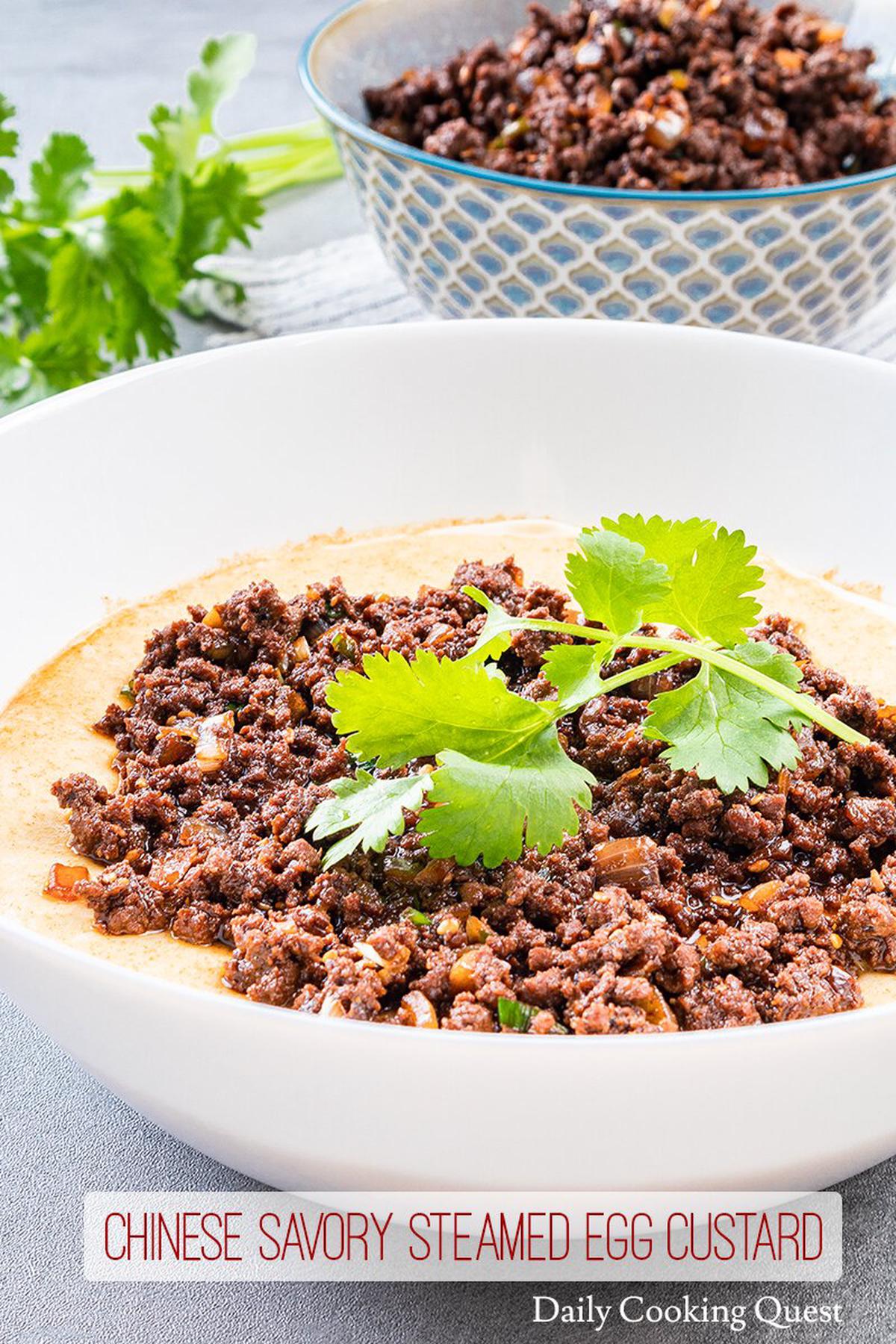 Chinese Savory Steamed Egg Custard
5.0 from 11 reviews
Ingredients
Egg custard
2 eggs
250 ml stock (or water)
1 teaspoon salt (omit if the stock is salty)
Serve with
1/2 teaspoon sesame oil
1 teaspoon light soy sauce
1/2 scallion, thinly sliced
Some other topping ideas
pork floss
roughly chopped century egg
Instructions
Prepare a steamer over medium heat.
Whisk together egg, stock (or water), and salt. Strain this mixture into a bowl, and cover with aluminum foil. Steam for 20 minutes.
Serve the egg custard piping hot with sesame oil, soy sauce, and thinly sliced scallion.