Home / All Recipes / Chinese / Seaweed and Egg Drop Soup
Seaweed and Egg Drop Soup
Seaweed and egg drop soup is one of the easiest to prepare when I don't have the energy for complicated stuff, and I think this is a pretty nourishing soup as well. The seaweed used for this soup is called z_i cai_ in Chinese, sold in a disc shape plastic packaging, and looks like a round nori, which by the way, is the same type of seaweed used in making nori. The one I use comes in a 50 gram package, so since I only need 10 gram for making this soup, this soup is pretty economical too. ♥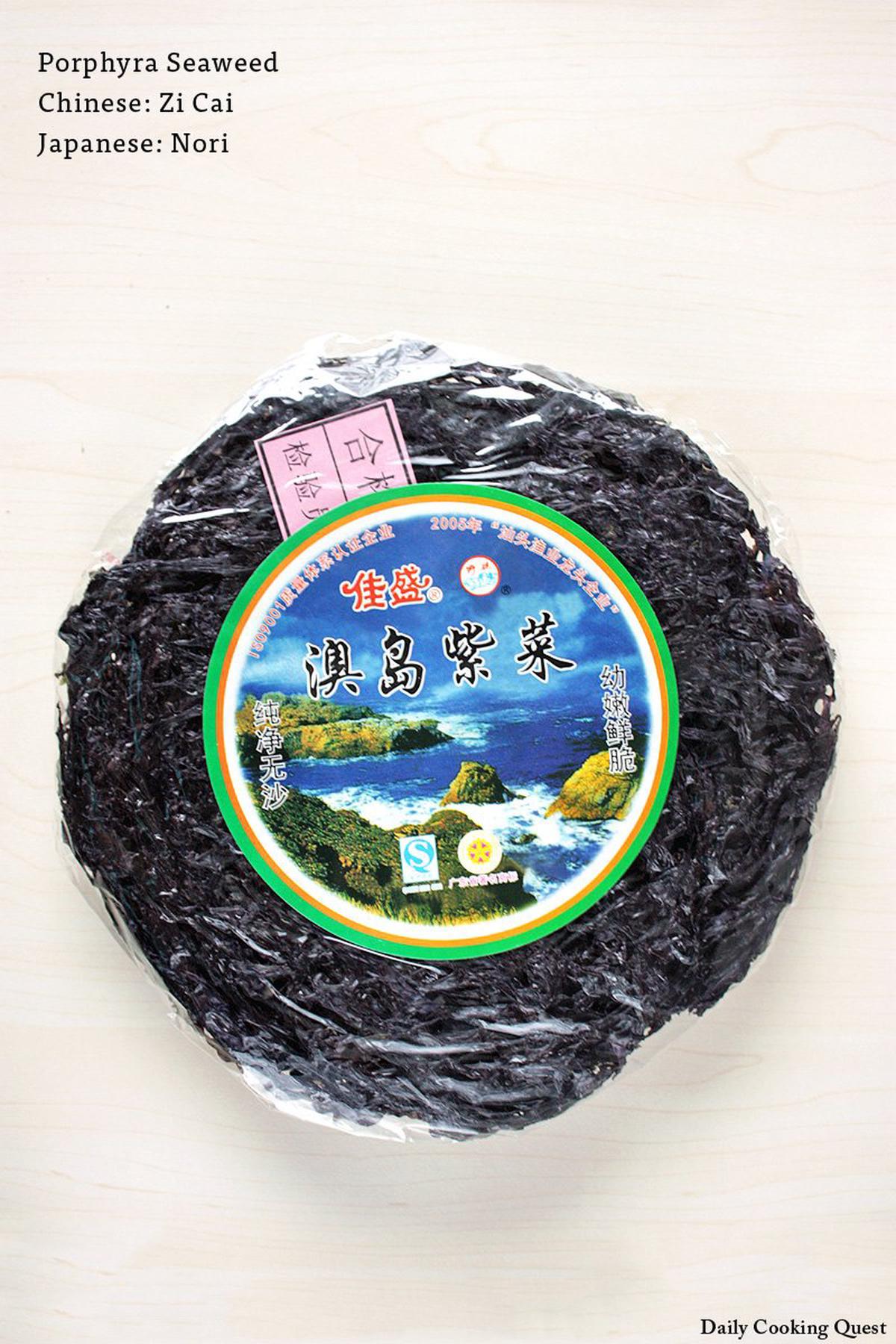 I was trying to keep the soup vegetarian, so I use water instead of chicken stock, but I did add two inches of ginger and two scallions to boost the flavor of this soup. If you are using chicken stock, you can omit ginger and scallions in your broth, though it never hurts to have that spike of Chinese flavor in your soup. ♥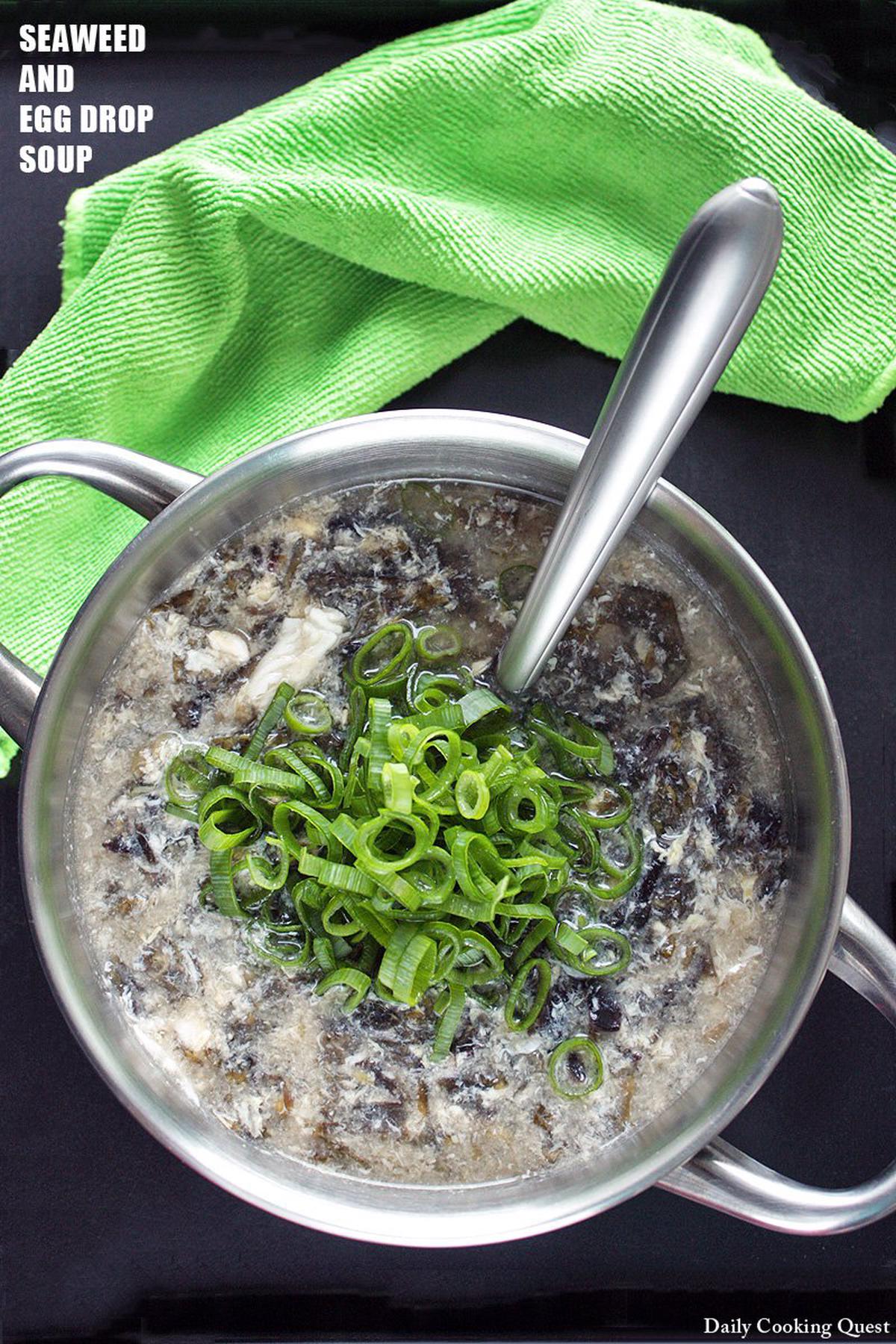 Seaweed and Egg Drop Soup
4.5 from 2 reviews
Ingredients
4 cups water (or chicken stock)
2 inches ginger (Indonesian: jahe), peeled and bruised
2 scallions (Indonesian: daun bawang), chop into 4 inch sections
100 gram wood ear mushroom (Indonesian: jamur kuping), cut into thin strips
10 gram dried seaweed (Chinese: zi cai), tear into small pieces
2 teaspoon salt
1 teaspoon sugar
1/2 teaspoon ground white pepper (Indonesian: bubuk lada putih)
corn starch solution (1 tablespoon corn starch + 2 tablespoon water)
2 eggs, lightly beaten
2 scallions (Indonesian: daun bawang), thinly sliced
Instructions
Boil water (or chicken stock) with ginger and scallions in a soup pot.
Add wood ear mushroom and bring to a boil again.
Add seaweed and cook until seaweed has expanded.
Season with salt, sugar, and pepper. Once the taste is right, thicken soup with corn starch solution.
Pour eggs in thin stream while gently whisk with either a fork or a pair of chopsticks to get a lovely egg drop soup.
Turn off heat. Serve immediately with thinly sliced scallions.