Home / All Recipes / Chinese / Shrimp with Mayonnaise Sauce
Shrimp with Mayonnaise Sauce
It seems that every time we go to a Chinese restaurant, we will inevitably order this dish, we simply are in love with this I guess. Preparing this at home is simple albeit a bit tiring, especially the part where I need to remove the shells and devein all the shrimps. Yup, now you know where the majority of the time is spent, huh?. So, if you can get some help for this part, I promise that it will be done in no time :)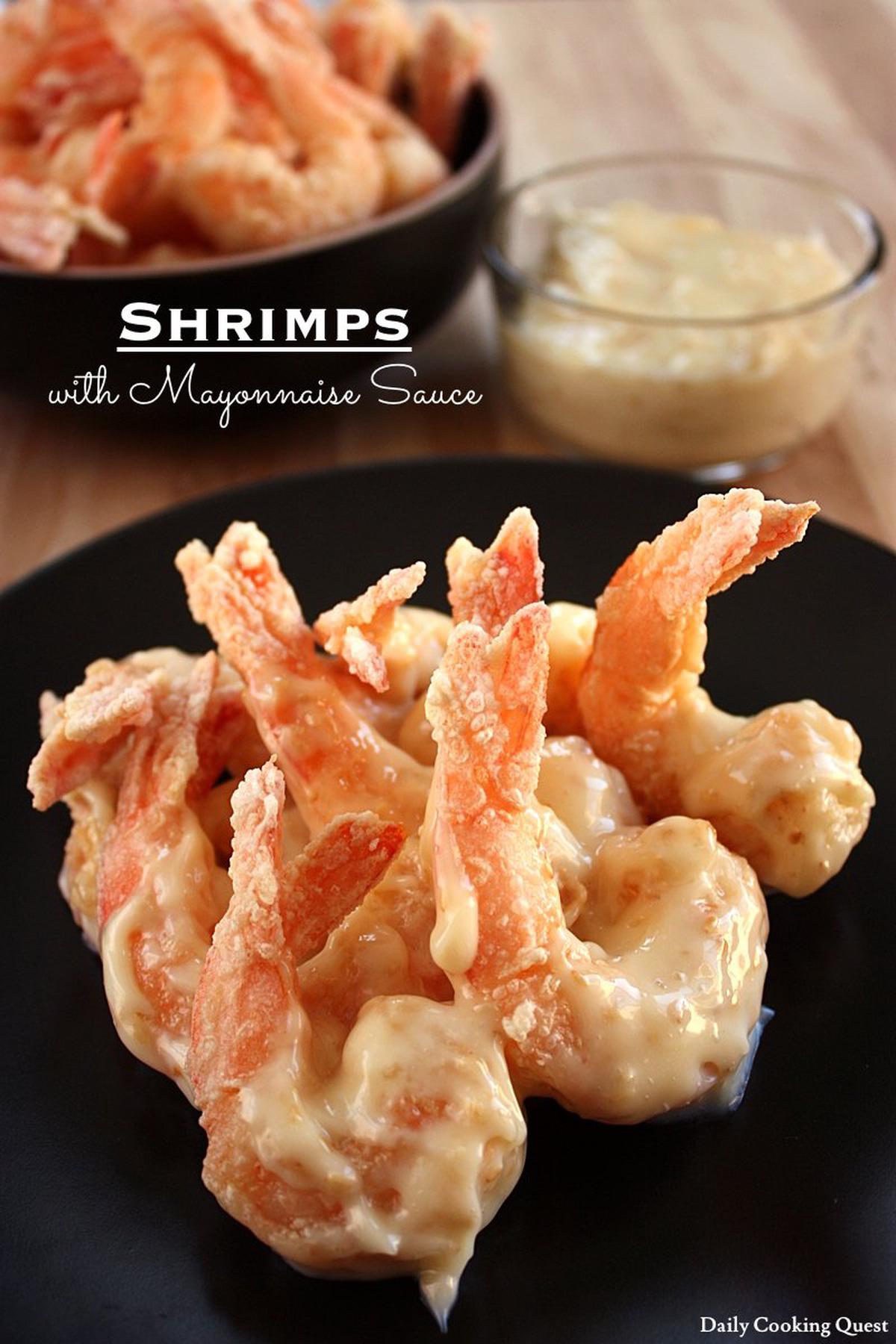 Shrimp with Mayonnaise Sauce
4.7 from 6 reviews
Ingredients
For the shrimps
500 gram shrimp, peeled and deveined, leave the tail intact
1 teaspoon lime juice
1 teaspoon salt
1 egg white
2 cup corn starch
oil for deep frying
For the mayonnaise sauce
150 gram mayonnaise (about 8 tablespoon)
4 tablespoon sweet condensed milk (Indonesian: susu kental manis)
2 teaspoon lime juice
1 tablespoon toasted sesame seed
Instructions
For the shrimps

Marinate the shrimp with lime juice and salt for 15 minutes.
Heat enough oil for deep frying, coat shrimp with egg white followed by corn starch, then deep fry until pink, around 1-2 minutes, remove and drain on paper towel to absorb excess oil. Tips: shrimps cook really fast, so pick them up as soon as they turn pink to get the desired crunchy texture. Overcooked shrimps have chewy texture, not a desirable result.

For the mayonnaise sauce

Mix all sauce ingredients together. Lightly toss the fried shrimps with the mayonnaise sauce and serve immediately.