Home / All Recipes / Thai / Singkong Thailand - Thai Cassava with Coconut Sauce
Singkong Thailand - Thai Cassava with Coconut Sauce
We are now entering the month of Ramadan, which means sea of sweet snacks as far as eyes can see. Well, not that dramatic, but definitely a spike of sweet snacks are being produced to satisfy the demand come iftar since it is common to break fast with something sweet :)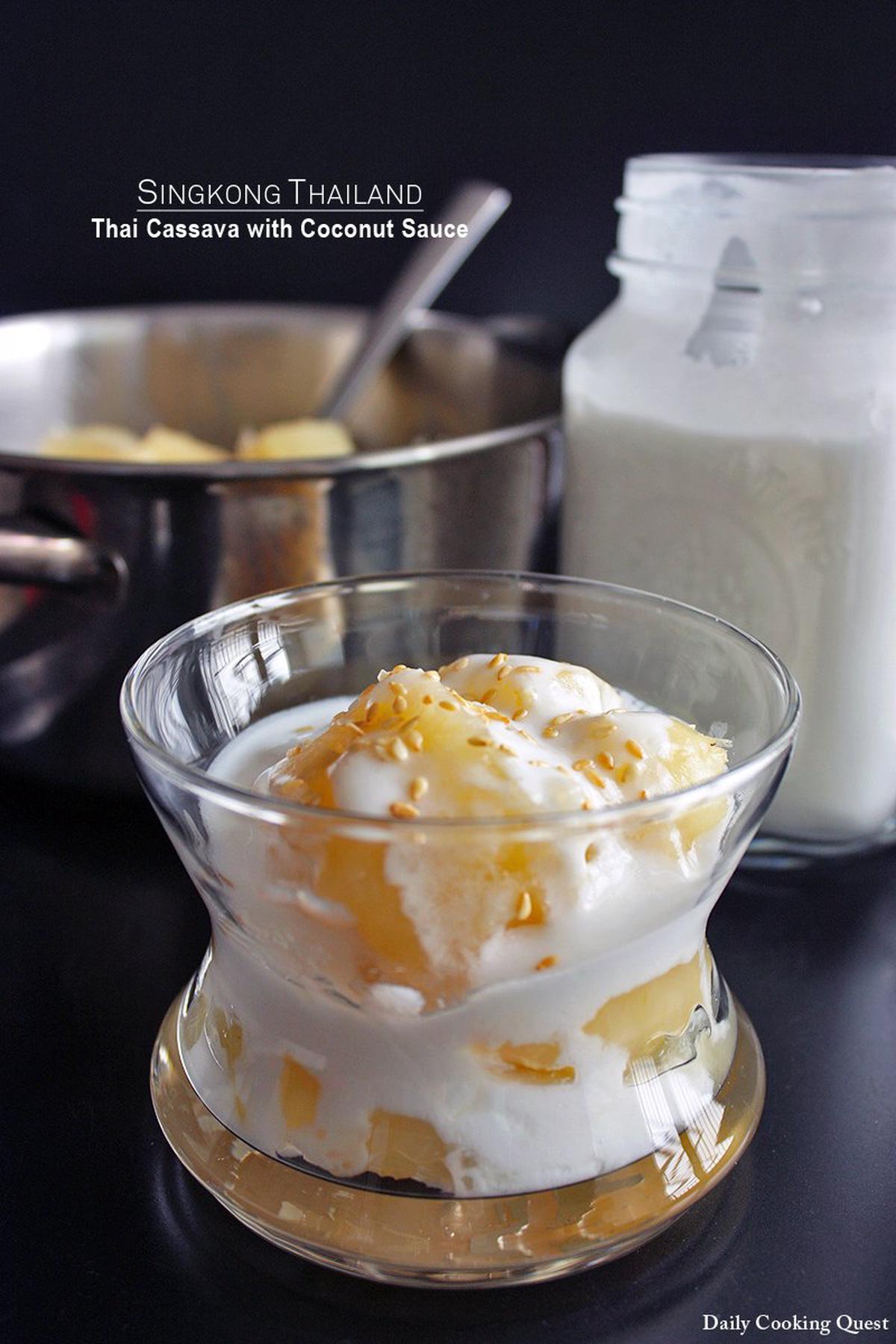 I am not a Muslim, but I love to participate in the sweets department by making lots of sweet snacks of my own during this month. It is highly contagious when you go to the market and seeing the overflow of ingredients for preparing various kinds of sweet snacks. Although this dish originates from Thailand, it is now a very popular snack/dessert in Indonesia as well, and is definitely one of the more sought after snack for iftar. ♥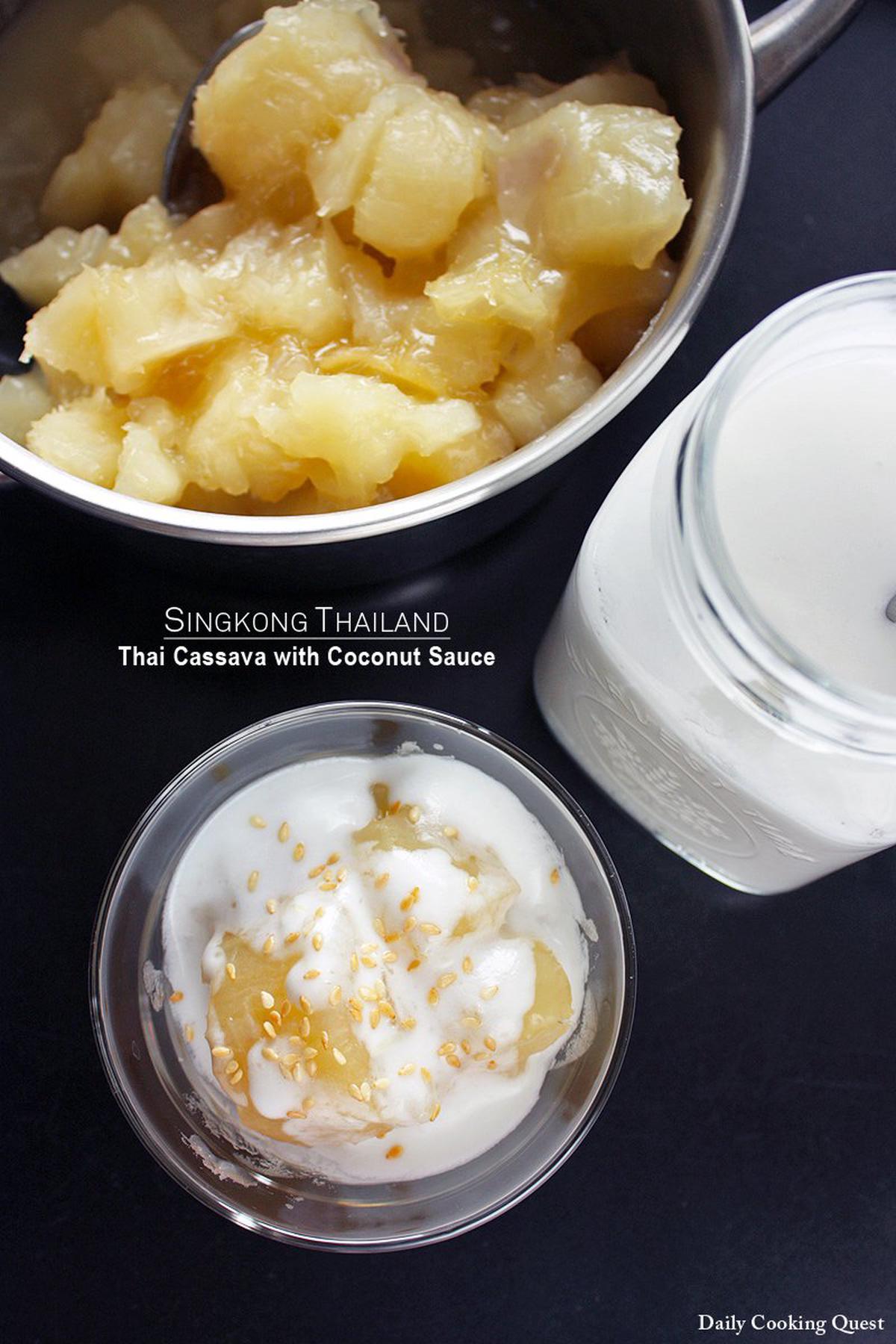 Singkong Thailand - Thai Cassava with Coconut Sauce
5.0 from 5 reviews
Ingredients
1 kilogram cassava (Indonesian: singkong), peeled and cut into bite size pieces
2 pandan leaves (Indonesian: daun pandan)
1/2 teaspoon salt
6 cups water
250 gram sugar
Coconut sauce
2 cups coconut milk (Indonesian: santan)
2 pandan leaves (Indonesian: daun pandan)
1/2 teaspoon salt
corn starch solution (2 tablespoon corn starch + 2 tablespoon water)
Garnish
toasted sesame seeds (Indonesian: biji wijen sangrai)
Instructions
Cassava

Boil together cassava, pandan, salt, and water. Cook uncovered until the cassava has soften but still firm.
Add sugar, and continue cooking uncovered until cassava is tender and starts to fall apart. There will still be liquid left (the liquid is now very thick), and the cassava pieces should be glossy and sweet.
Turn off the heat, discard the pandan leaves, and use a slotted spoon to scoop out the cassava pieces into a serving bowl. Set aside.

Coconut sauce

Boil together coconut milk, pandan leaves, and salt. Once it boils, reduce the heat and simmer for 3 minutes.
Pour the corn starch solution, and keep stirring until the coconut milk has thickened.
Turn off heat, discard the pandan leaves, and pour the coconut milk to a bowl. Set aside.

To serve

Place some cassava pieces in a serving bowl, top with coconut sauce, and garnish with some toasted sesame seeds. Best when served warm or at room temperature.