Home / All Recipes / Indonesian / Smoothie Jambu Merah - Guava Yoghurt Smoothie
Smoothie Jambu Merah - Guava Yoghurt Smoothie
The most popular way to serve guava in Indonesia is to make a juice with ice and sugar. But I actually rather like the idea of turning it into a smoothie by adding plain yoghurt, milk, and honey and taking out the ice and sugar, thus making it healthier and fit for a quick breakfast.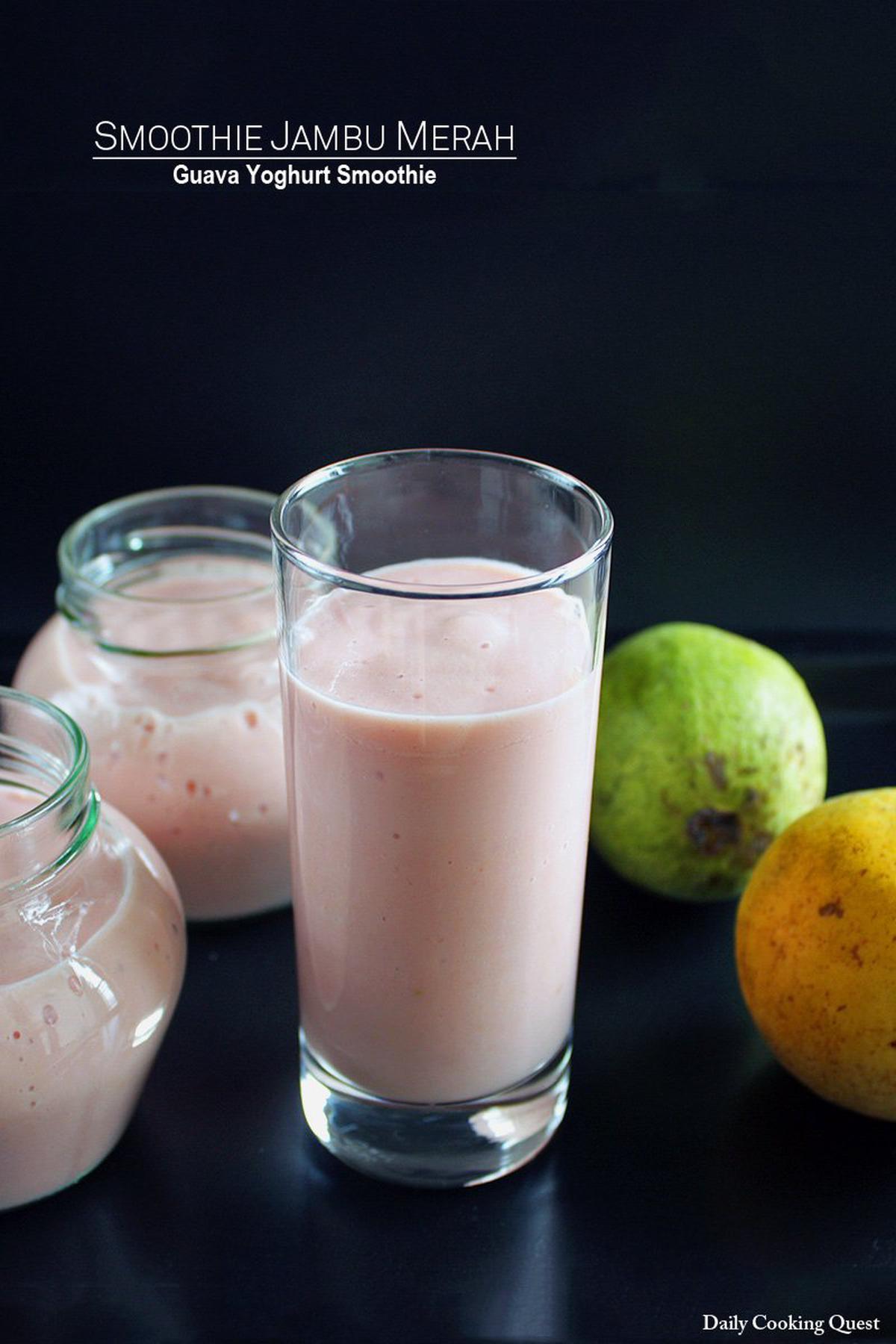 Guava is a fruit that to me resembles a pear, with thick skin ranging from green to yellow. The riper the fruit, the yellower the skin, kind of like banana in a sense. If the skin is still greenish, just wait for a couple of days until it turns more yellow before using to get a much sweeter flesh.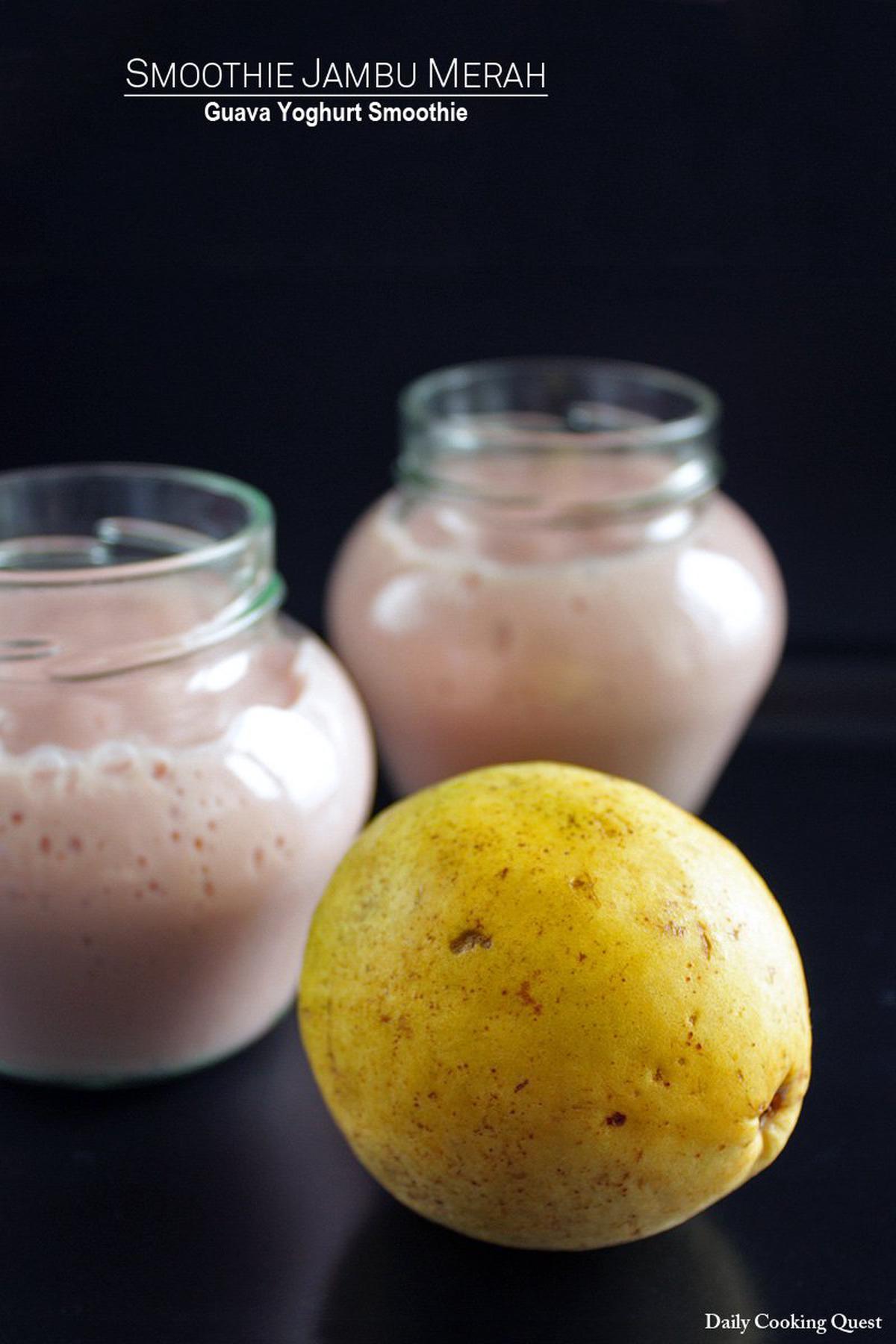 Smoothie Jambu Merah - Guava Yoghurt Smoothie
Ingredients
3 guava (Indonesian: jambu merah), peeled to get about 150 gram of flesh
100 ml plain yoghurt
2 cup fresh milk
5 tablespoon honey
Instructions
Put all ingredients in a blender and process until smooth.
Use a strainer to remove the guava seeds. Divide into serving glasses and serve immediately.