Home / All Recipes / Chinese / Snow Fungus and Ginseng Chicken Soup
Snow Fungus and Ginseng Chicken Soup
Delicious and healthy Chinese chicken soup with snow fungus, ginseng, red dates, lotus seeds, and bean curd sticks.
Snow fungus (Chinese: 白木耳) is commonly used in Chinese dishes and prized for its gelatinous texture once cooked. This fungus is rich in antioxidant and supposed to help skin to stay youthful, so you can imagine this is a popular ingredient for the ladies. :) Whether the last part is proven or not, I do love the texture of the cooked fungus, especially in soup, be it savory like this recipe, or in sweet version such as longan and snow fungus sweet soup.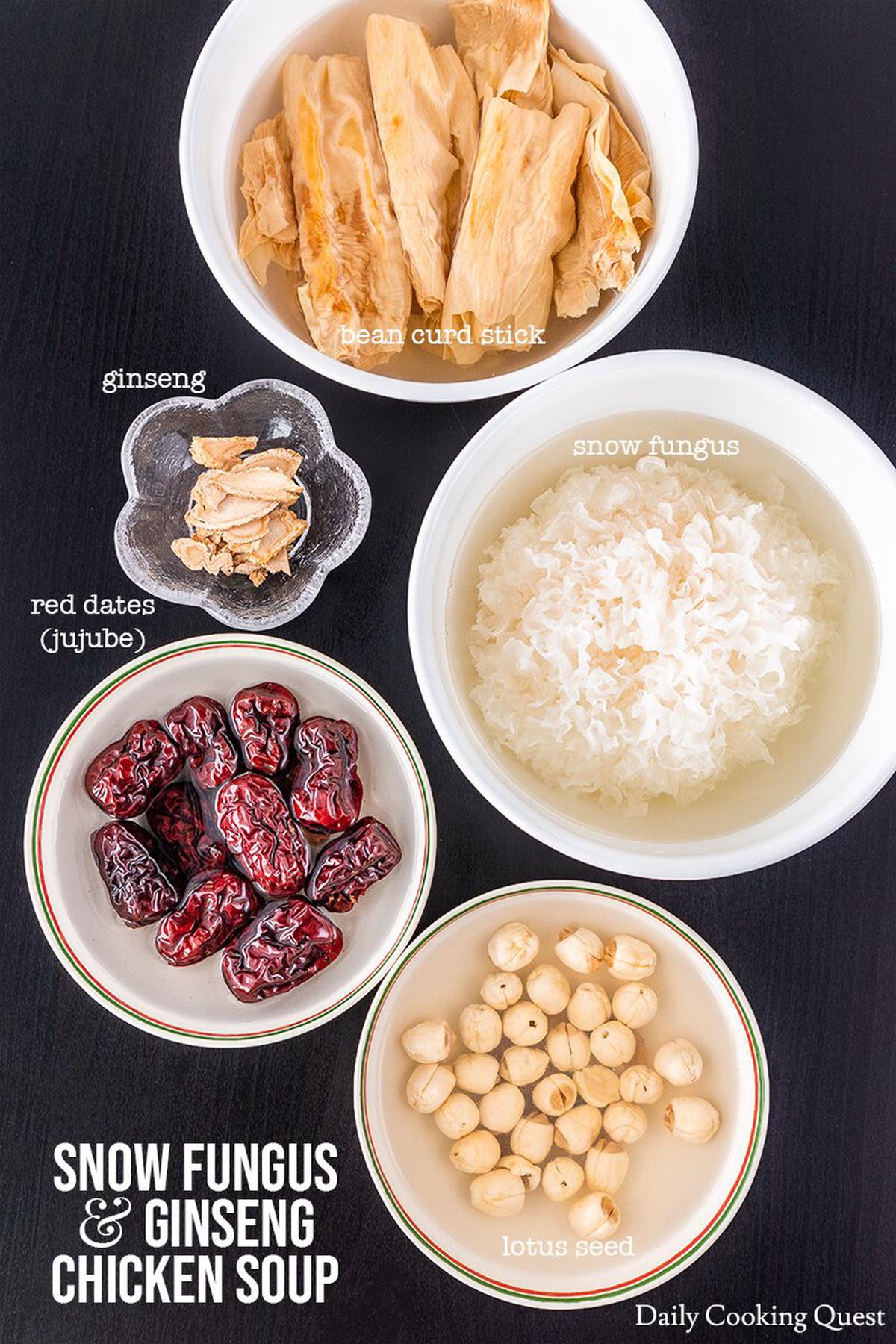 Chinese dried ingredients for the soup
To prepare this chicken soup, you will need the following dried ingredients from your nearby Chinese market, or better yet, a store in Chinatown:
You will need to separately rehydrate all these ingredients in cold water, except ginseng. I usually do this right before I go to bed, and they will fully rehydrate the next day when I prepare the soup.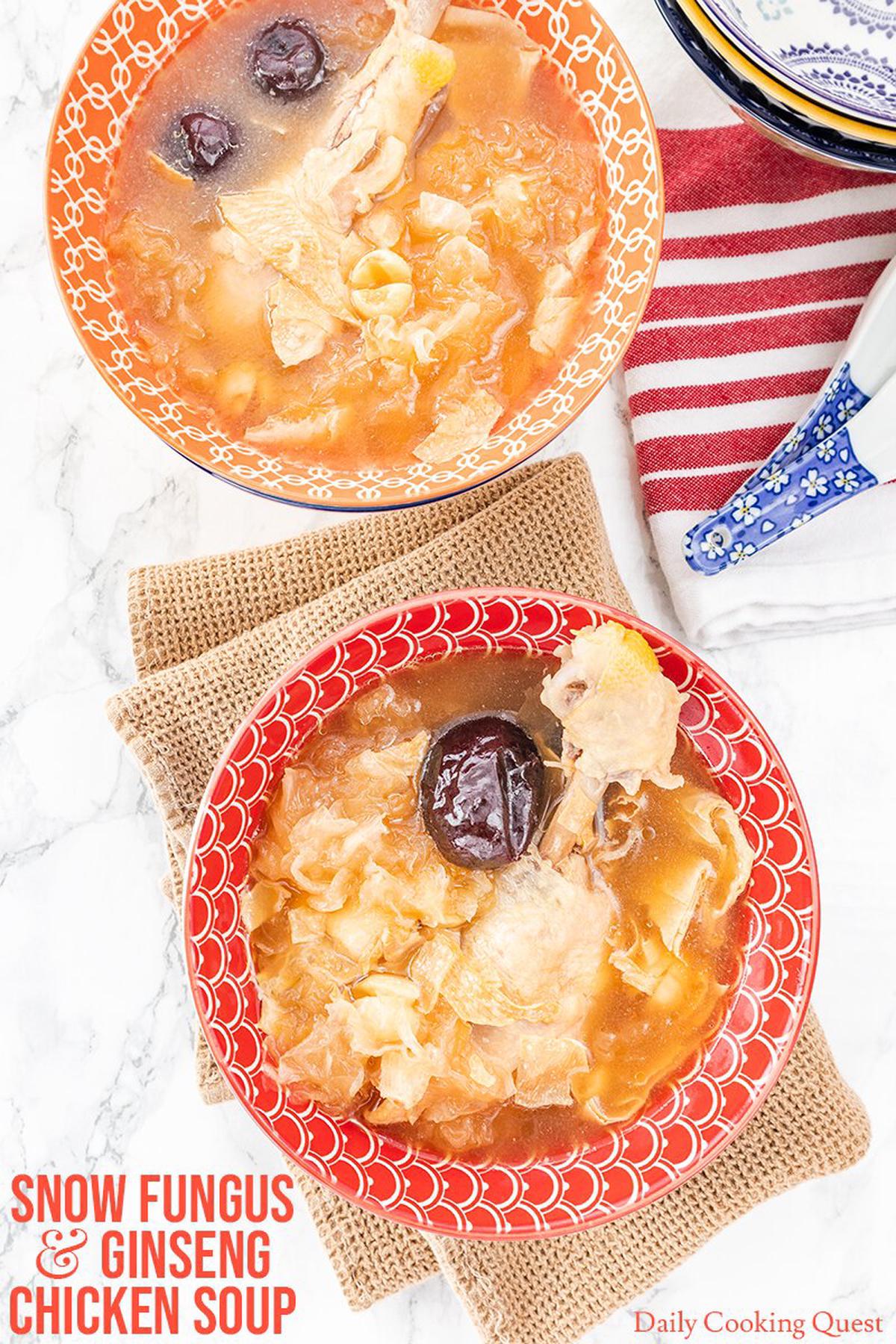 Free-range chicken or black silky chicken
When I prepare Chinese herbal soup such as this, I prefer using one whole young free-range chicken. We call this kind of chicken ayam kampung in Indonesia. If you want even more luxurious chicken soup, you can try using black silky chicken. If your grocery doesn't stock free-range chicken, you can use skin-on bone-in chicken pieces too, in which case, I suggest using about 4 regular chicken drumsticks to make the soup.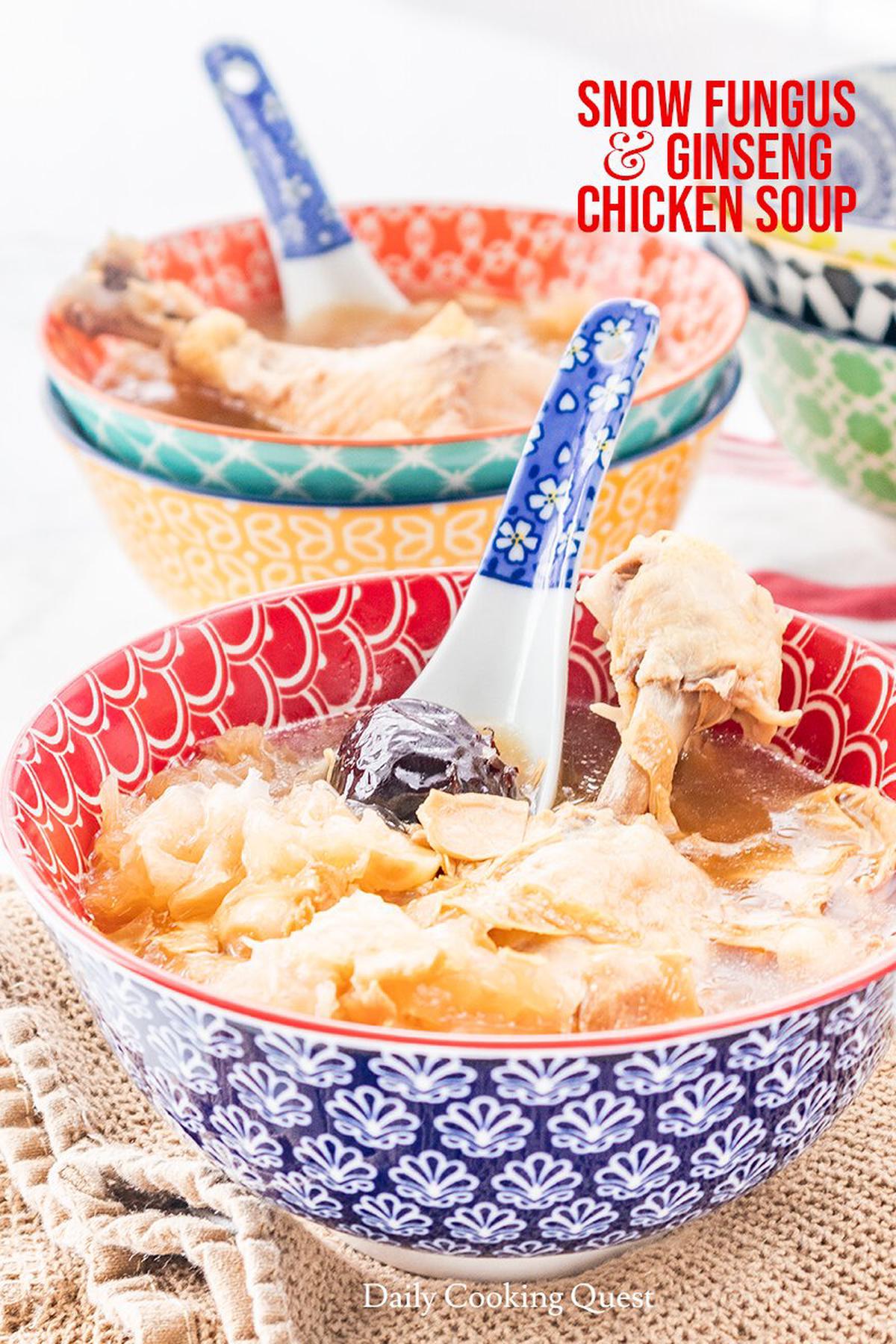 Snow Fungus and Ginseng Chicken Soup
5.0 from 6 reviews
Ingredients
Instructions
Place all ingredients in a pot and add enough water to just cover all the ingredients.
Bring to a boil. Reduce heat and simmer for 1 hour. Remove from heat and serve warm.