Home / All Recipes / Indonesian / Soda Gembira - Happy Soda
Soda Gembira - Happy Soda
Soda gembira (literally, happy soda) is a popular mocktail made with soda water, coco pandan syrup, sweetened condensed milk, and crushed/shaved ice.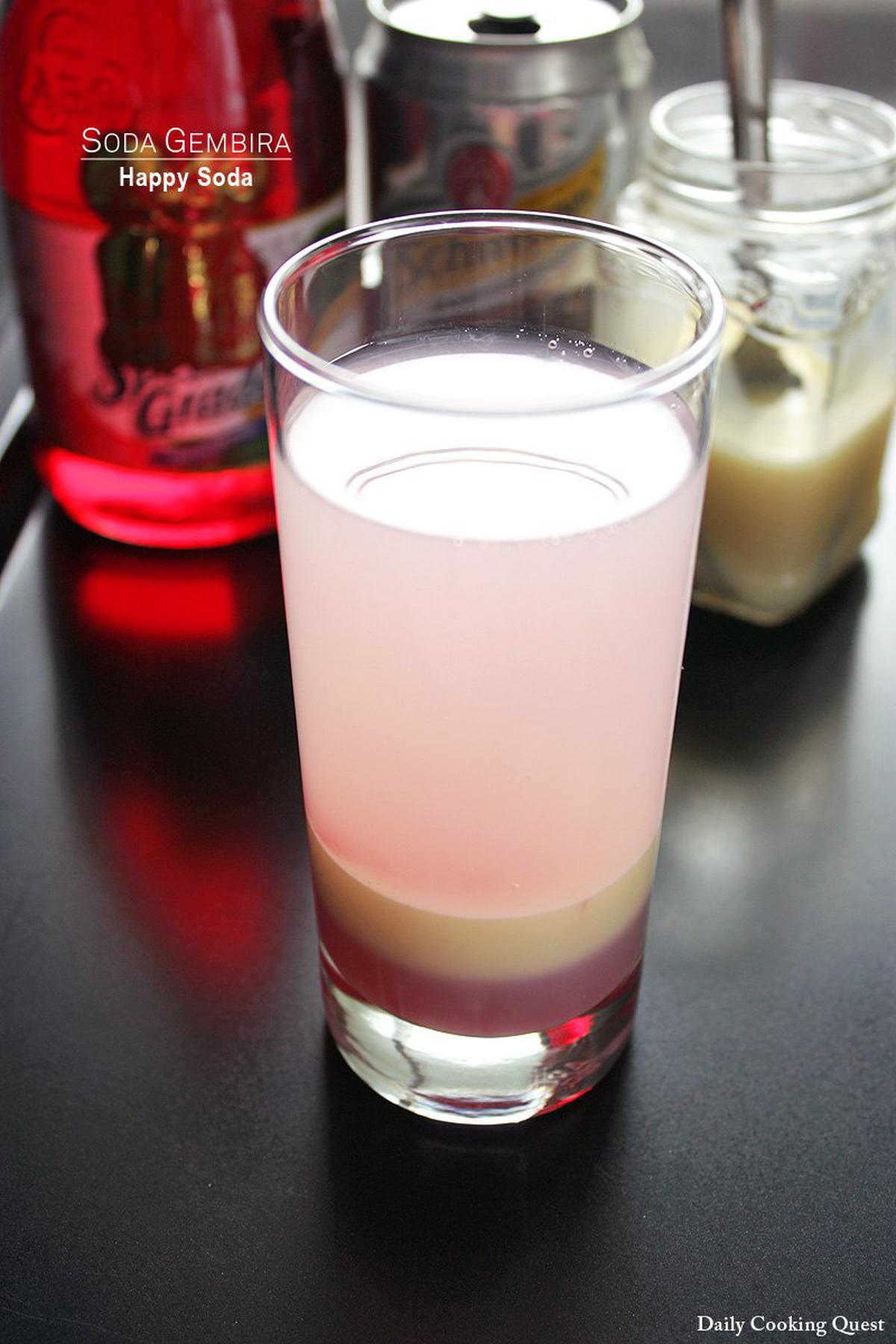 Soda gembira, translated to happy soda, is perhaps one of the oldest mocktail known to Indonesians. This simple drink is loved by children from all ages. We all grew up with this, even our parents, and perhaps our grandparents too.
This drink is made with only three ingredients, soda water, sweet condensed milk, and coco pandan syrup.
The proportion is totally up to you, depends on how sweet you want it to be. For me, I like to add 1 tablespoon of condensed milk and 1 tablespoon of coco pandan syrup to 1 can (330 ml) of soda water.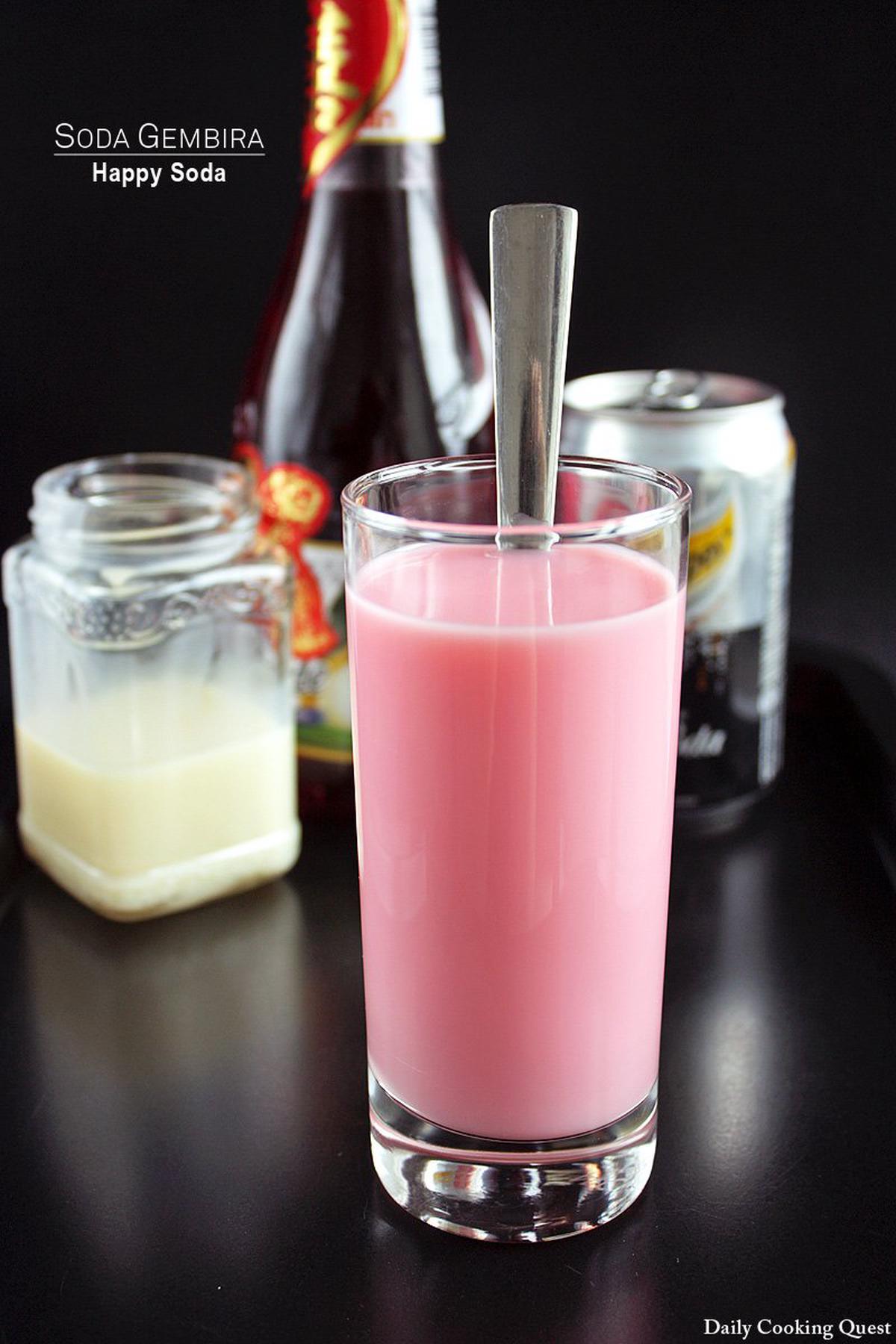 Most restaurants serve it in a much much sweeter version, and I find it pretty cloying after a couple of sip. Not so with my homemade version, the sweetness is just right, at least to me. As I said, add as much or as little milk and syrup as you like.
If you order soda gembira in a restaurant, typically you will be given a glass filled with some syrup and condensed milk, and the soda comes in a can or a bottle. So you get to fill the glass with the soda and stir everything together into a bright pink soda drink. Neat huh? No wonder all children love it, it's pretty much an entertainment in a glass. ♥
Soda Gembira - Happy Soda
5.0 from 2 reviews
Ingredients
1 can soda water (330 ml), chilled in fridge
1 tablespoon sweetened condensed milk
1 tablespoon coco pandan syrup, store-bought or homemade
Optional
crushed/shaved ice, or ice cubes
Instructions
Stir together soda water, sweet condensed milk, and coco pandan syrup in a glass.
Serve immediately with crushed/shaved ice or ice cubes.