Home / All Recipes / Chinese / Soy Bean Pudding
Growing up, my childhood home was frequented by a lot of hawker vendors passing by the neighborhood yelling out wares from the top of their lungs. "Bakpao", "es krim", "sate padang", "roti tawar", are some of the examples, and they would be passing by at different time of the day, and they all have their own unique tune too! One of my favorite vendor was the guy who sells kembang tahu, or soy bean pudding with copious amount of ginger syrup. He would always make his round at around 2-3 in the afternoon carrying two big pots with a pole straddling the two on his shoulder, one contains the pudding and the other the ginger syrup. I would run to my front door with a bowl in my hand and buy me a bowl of this simple delicious fare. He would take the bowl from me, with a flat laddle, he would scoop out layers of pudding into the bowl and then pour syrup onto it before handing the bowl back at me. I would then hand him the money to conclude the transaction, thank him, then went straight to the dining table and finished the whole thing off :D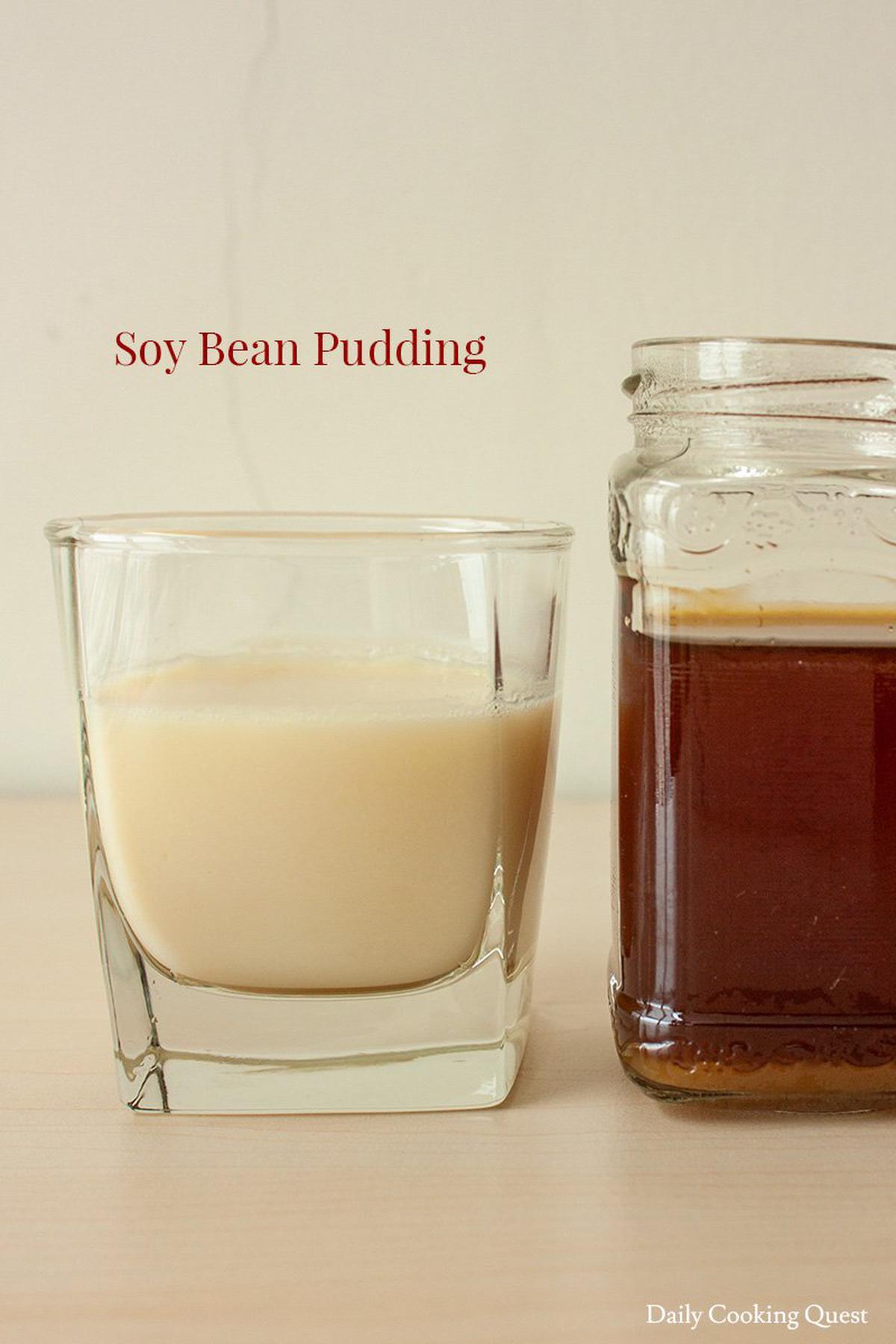 Soy Bean Pudding
5.0 from 2 reviews
Ingredients
Pudding
1 liter soy milk
1 packet (7 gram) agar-agar powder, I use Swallow Nest brand
Ginger Syrup
¾ cup water
50 gram sugar
50 gram brown sugar
4 inch ginger, peeled and bruised
1 pandan leaf (optional)
Instructions
Pudding

Pour soy milk and agar-agar powder in a pot. Bring to a boil and keep stirring so the agar-agar powder is fully dissolved. Remove from heat immediately once it boils.
Strain into serving cups/bowls, let it cool for a while, about 10-15 minutes, then wrap with saran plastic and chill in the fridge for at least 2 hours to firm up the pudding.

Ginger Syrup

Place all syrup ingredients in a bowl and bring to a boil. Reduce heat and simmer for 10 minutes. Turn of the heat and let steep for another 10 minutes. Strain the syrup into a jar.

How to serve

Pour ginger syrup directly onto the pudding and eat with a spoon.