Home / All Recipes / Japanese / Spicy Daikon & Konnyaku
This spicy daikon & konnyaku is a pretty filling side dish, but one with almost no calories, so if you are counting one, this is the perfect side dish for you :) Here in the US, I commonly found two types of konnyaku, the plain white one and the speckled brown one. For this recipe, I prefer the brown one since the contrast in color is lovelier that way, but it is okay to also use the white one.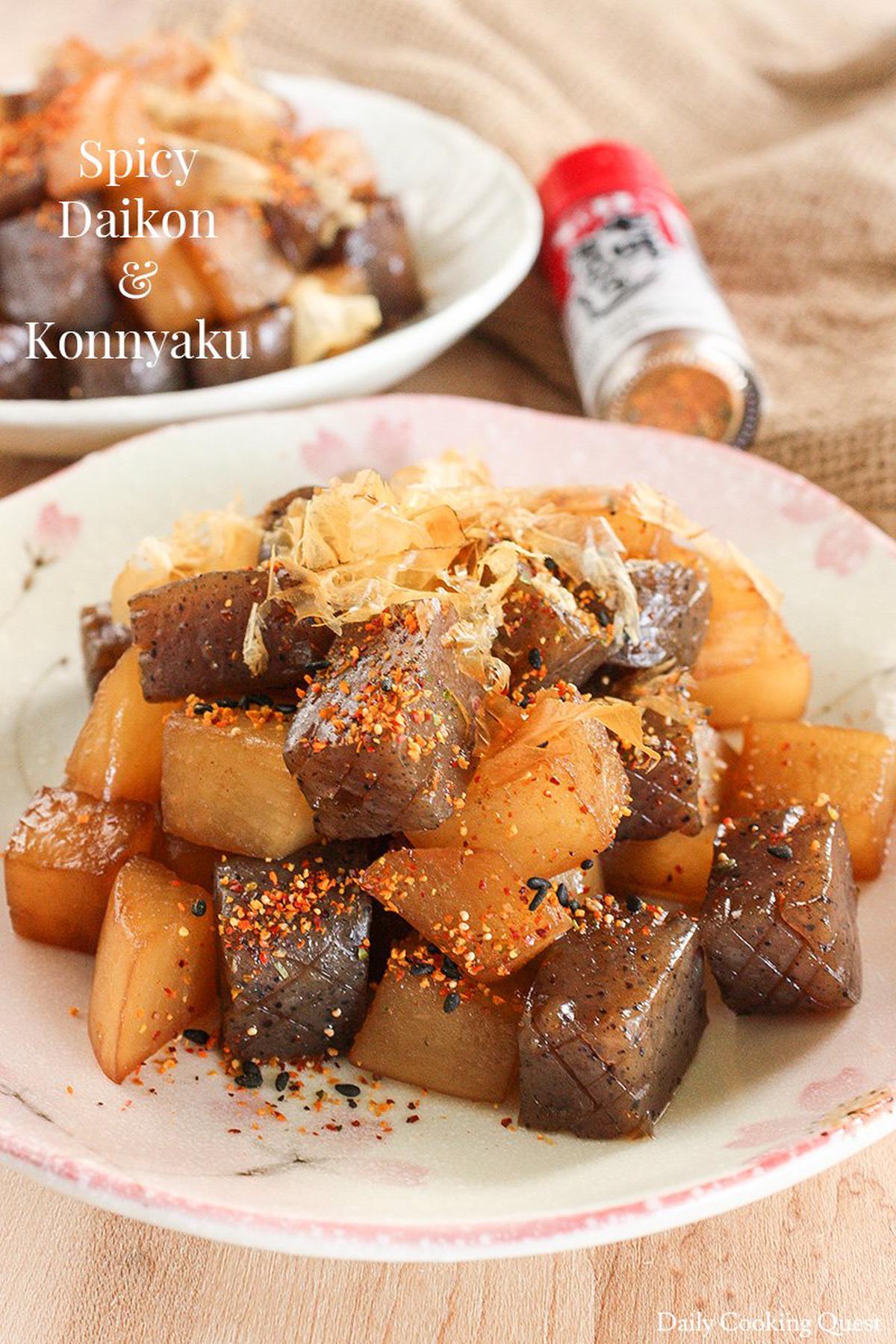 For those who prepare bento for loved ones, this is also a good dish for that since the sauce is cooked until all has been absorbed by the daikon and konnyaku cubes, making them flavorful and juicy, with no risk of dripping sauce while transporting the bento :)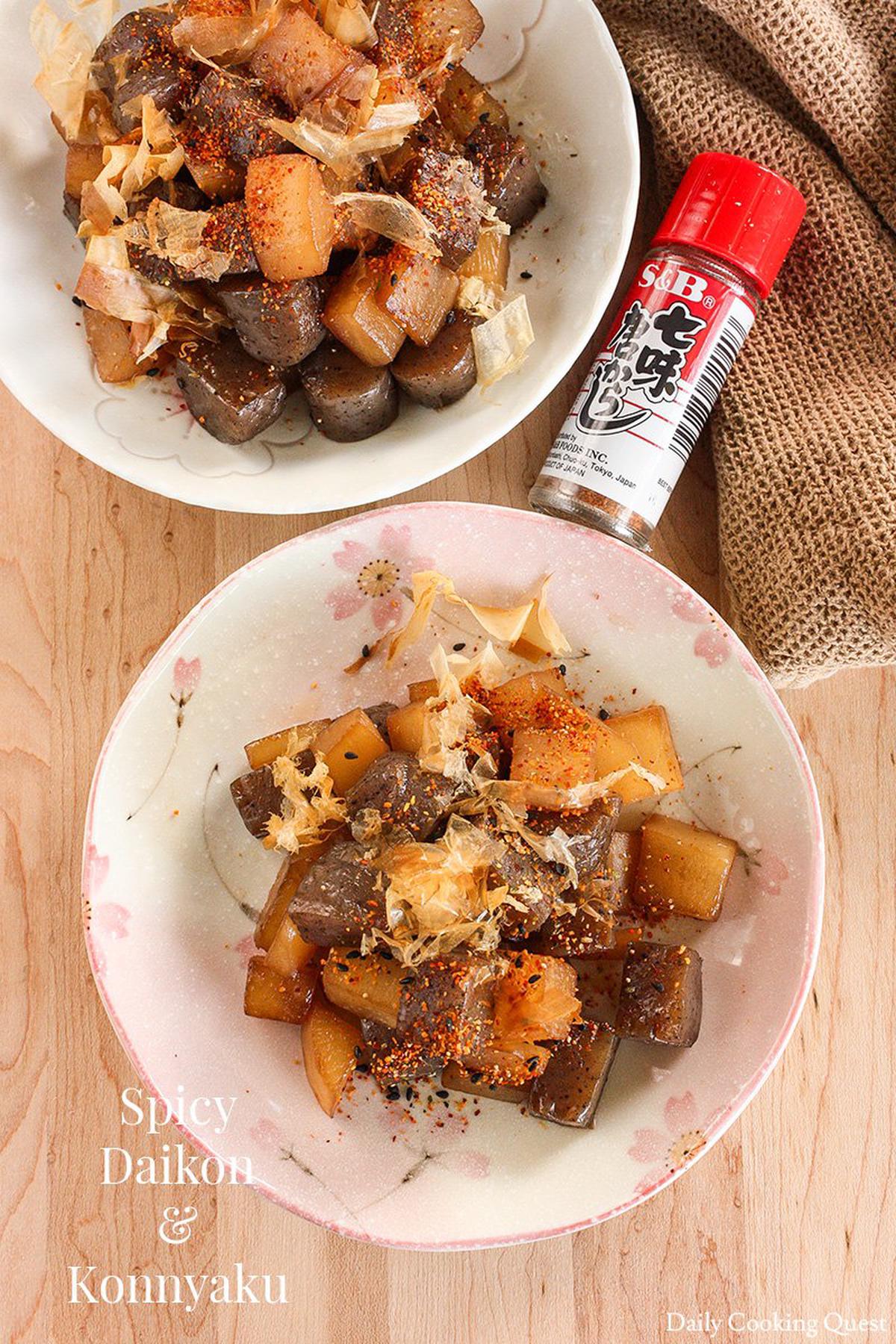 Spicy Daikon & Konnyaku
Ingredients
1 block konnyaku, score both sides of the surface with criss cross pattern, cut into cubes
1/2 daikon, peel and cut into cubes (*)
1 teaspoon sesame oil
1 1/2 tablespoon sugar
1 tablespoon soy sauce
1/2 teaspoon instant dashi granules
1/2 cup water
Garnish
nanami togarashi
bonito flakes (katsuobushi)
Instructions
Heat sesame oil in a frying pan, then sauté konnyaku and daikon cubes until the daikon is translucent.
Add sugar, soy sauce, dashi granules, and water to the pan. Mix well.
Cover the pan with a lid, and simmer for 10 minutes.
Remove the lid, turn the heat to medium high and cook until all the sauce has been absorbed by daikon and konnyaku.
Transfer to serving plate, and garnish with nanami togarashi and bonito flakes.
Notes
(*) about the same amount in volume as the konnyaku