Home / All Recipes / Japanese / Spicy Konnyaku
Konnyaku is a jelly like product made from the root of a yam like plant, a common ingredient in oden and sukiyaki. They are typically sold in blocks wrapped in a plastic bag, usually come in either white or brown color, depending on additional ingredients included in the production process. Nowadays, there are even green and yellow konnyaku, but I couldn't find those varieties in Indonesia. As for the texture, I would say it resembles nata de coco or fresh squids in sashimi, so chewy and springy is the best way to describe it.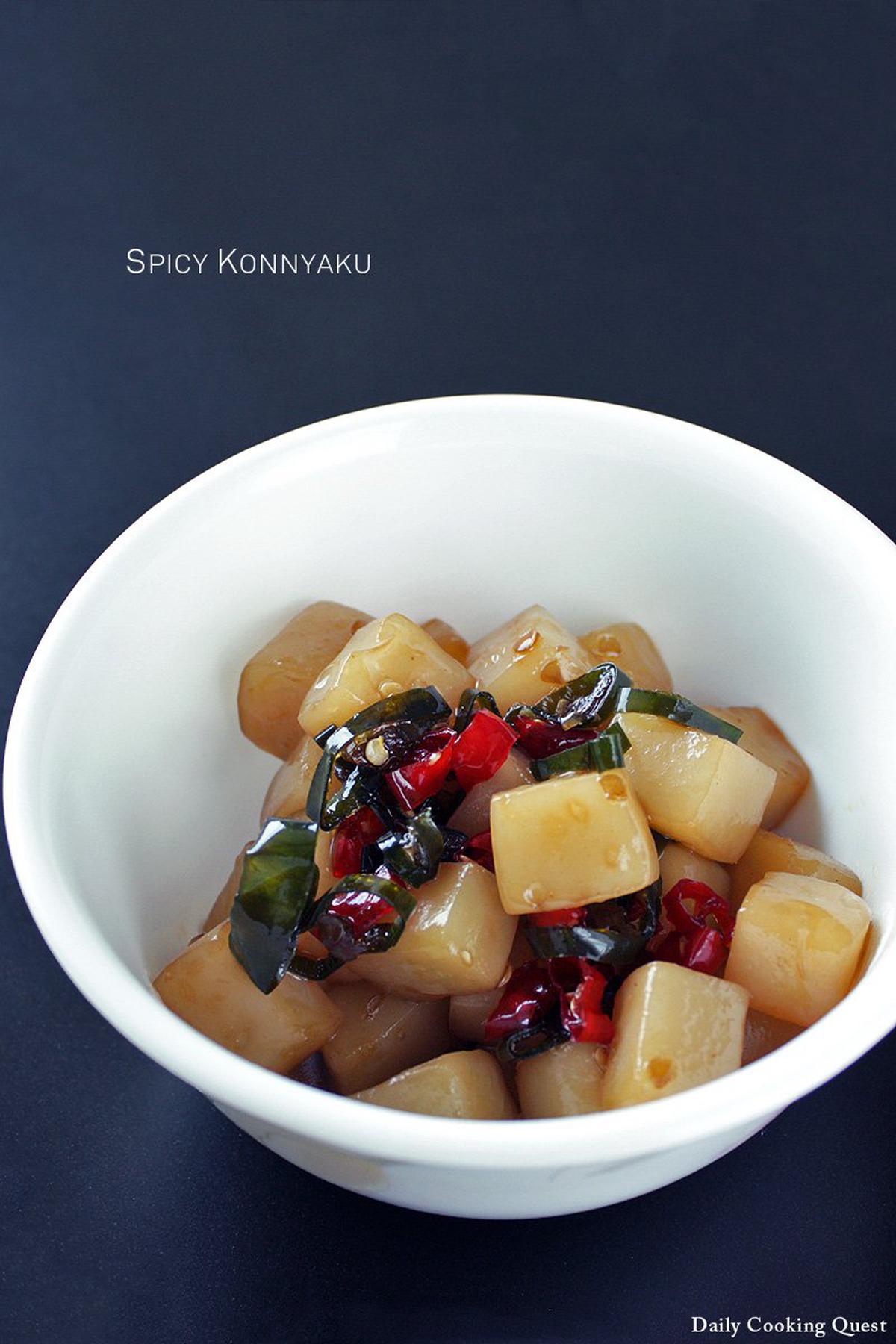 A long time ago I found a spicy konnyaku recipe from a Japanese cookbook that uses nanami togarashi to make it spicy. But fresh chilies are plentiful in Indonesia and it seems like a sin not to give it a try using those instead of nanami togarashi. Hint: you can definitely use nanami togarashi, okay? ♥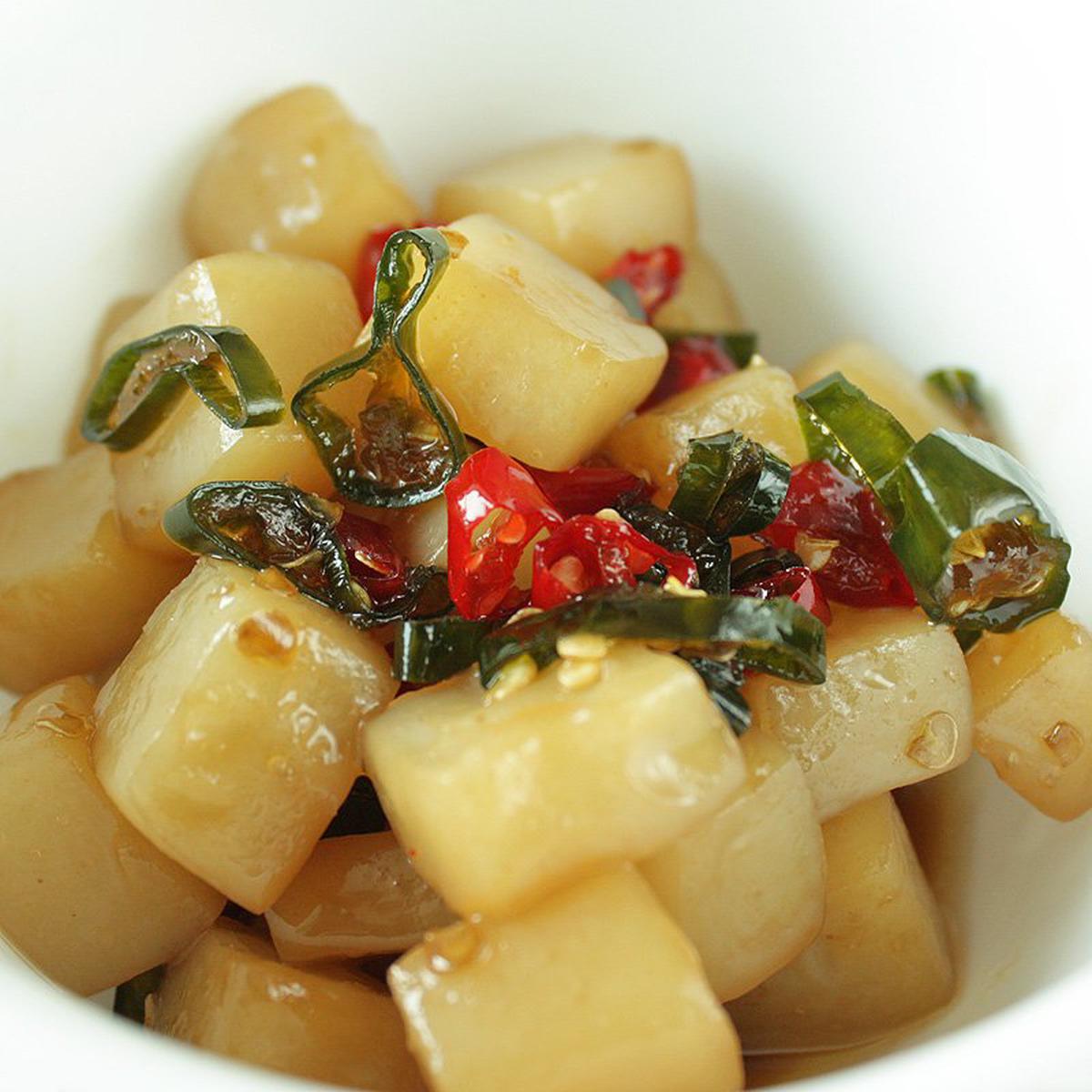 Spicy Konnyaku
Ingredients
200 gram konnyaku (either white or brown is okay)
1 tablespoon oil
1 green chili, thinly sliced
1 red chili, thinly sliced
Sauce
1 1/2 tablespoon sugar
1 1/2 tablespoon soy sauce
2 teaspoon sake
2 teaspoon mirin
Instructions
Cut konnyaku into small cubes, about 2cm x 2cm. Place the konnyaku cubes in a pot and cover with enough water to submerge by 1 inch. Bring to a boil and let boil another 2 minutes. Drain and set aside.
Heat oil in a frying pan and sauté konnyaku for 1 minute. Add green and red chilies and stir for another 30 seconds.
Pour the sauce into the pan and cook until the liquid is almost fully absorbed by the konnyaku, stirring every so often.
Turn off heat and serve immediately.