Home / All Recipes / Chinese / Spicy Sichuan Eggplant
It is not a secret that eggplants paired with spicy sauce is definitely going to be delicious. This spicy Sichuan eggplant recipe is no different. With just a handful of ingredients, you can whip up a delicious healthy vegetarian dish in minutes.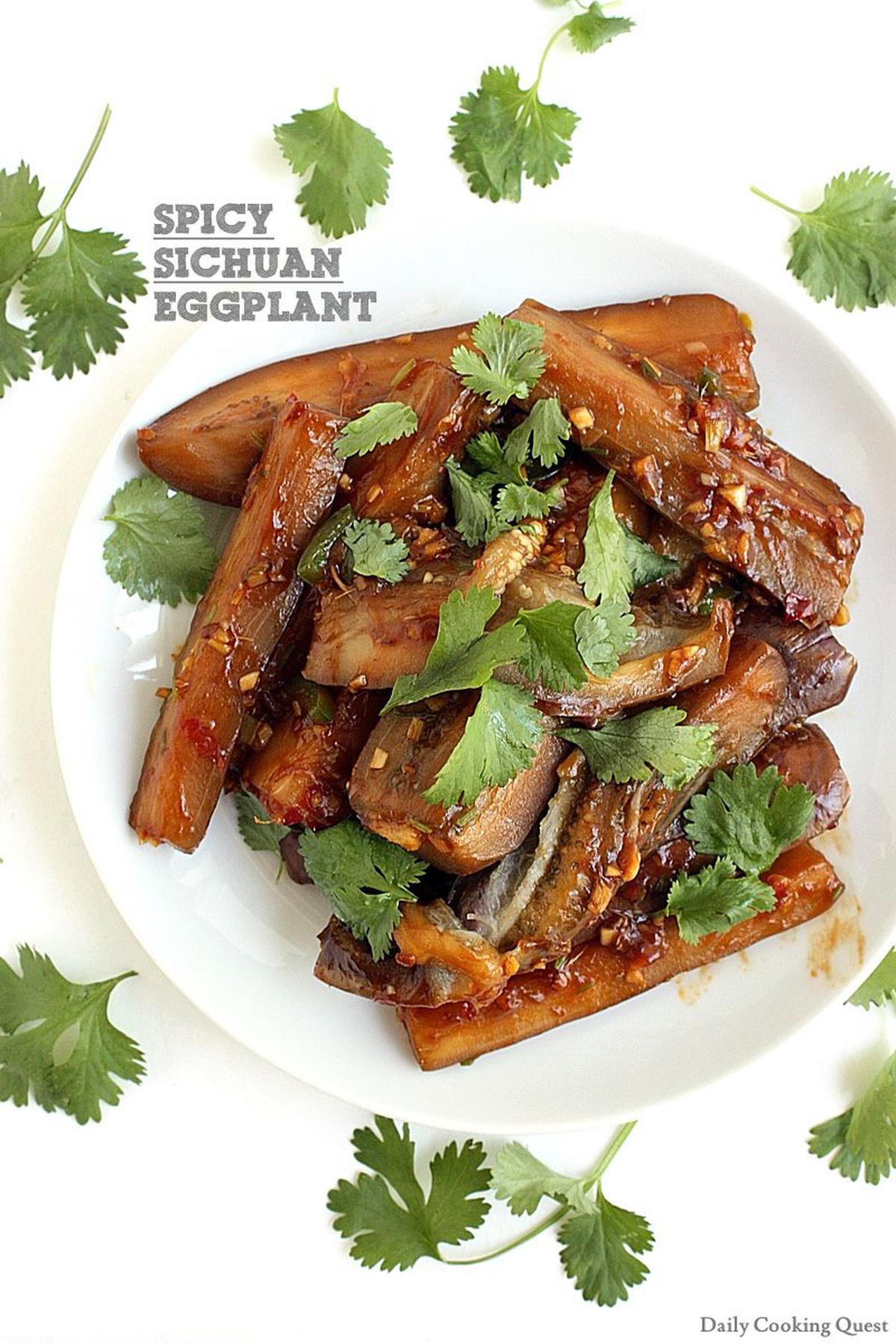 I use Asian style eggplant, which has a brighter purple and much more slender than US eggplants. You can of course use US eggplants too if you want. Another key ingredients for the dish is the dou ban jiang sauce, or also known as spicy bean sauce. It is almost a given that a reasonably stocked Asian grocers carry this, but if you cannot find this in a brick-and-mortar shop, there is always Amazon to the rescue. This is a very handy sauce to have at home, and I have other recipes that also use this sauce like mapo tofu, braised tofu and mushroom, braised eggplant with minced meat sauce, and spicy egg tofu with dou ban jiang.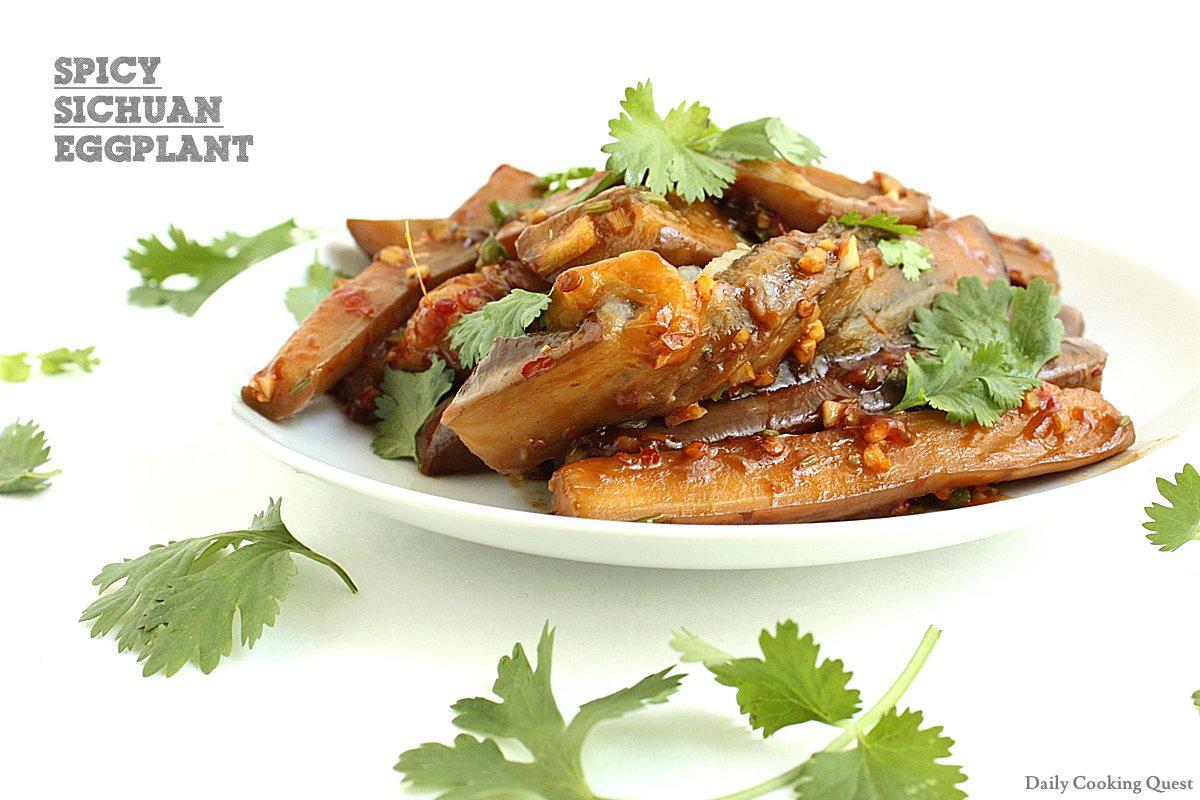 Spicy Sichuan Eggplant
Ingredients
2 eggplants
2 tablespoon oil
3 cloves garlic, minced
1 inch ginger, minced
1 serrano chili, sliced
2 scallions, separate green and white parts, thinly sliced
1 tablespoon dou ban jiang
2 stalks cilantro, for garnish
Sauce (mix together)
1 tablespoon light soy sauce
1 tablespoon black vinegar
1 tablespoon Shaoxing wine
1 tablespoon water
2 teaspoon corn starch
1 teaspoon sugar
1/2 teaspoon salt
Instructions
Cut eggplants into quarters lengthwise, then cut into 4 inch sections. Soak in salted water for 15 minutes. Drain, strain, and set aside.
Heat oil in a wok on high heat and stir fry the eggplants until soft and wilted, about 5-7 minutes.
Push the eggplants to one side of the wok, then add garlic, ginger, chili, and white parts of scallions and stir fry until fragrant, about 1-2 minutes.
Add dou ban jiang, then mix everything together so the eggplants are well coated.
Pour the sauce ingredients to the wok. Mix well. Cook until all the eggplants are coated with the sauce.
Turn off heat. Transfer to a serving plate, and garnish with cilantro. Serve immediately.