Home / All Recipes / Indonesian / Starfruit Mango Orange Punch
Starfruit Mango Orange Punch
When we moved to a new apartment recently, my mother in law gave us a huge bag of oranges and I have been trying my best to use them all in my recipes, and after this lovely punch, I have two more lovely oranges to go (they are making a cameo in the photo ♥). As for the punch, I am in love. It is simply divine and so refreshing. Now, if you want a juice rather than a punch, just use more water (about 400 ml I would say) and omit the soda water.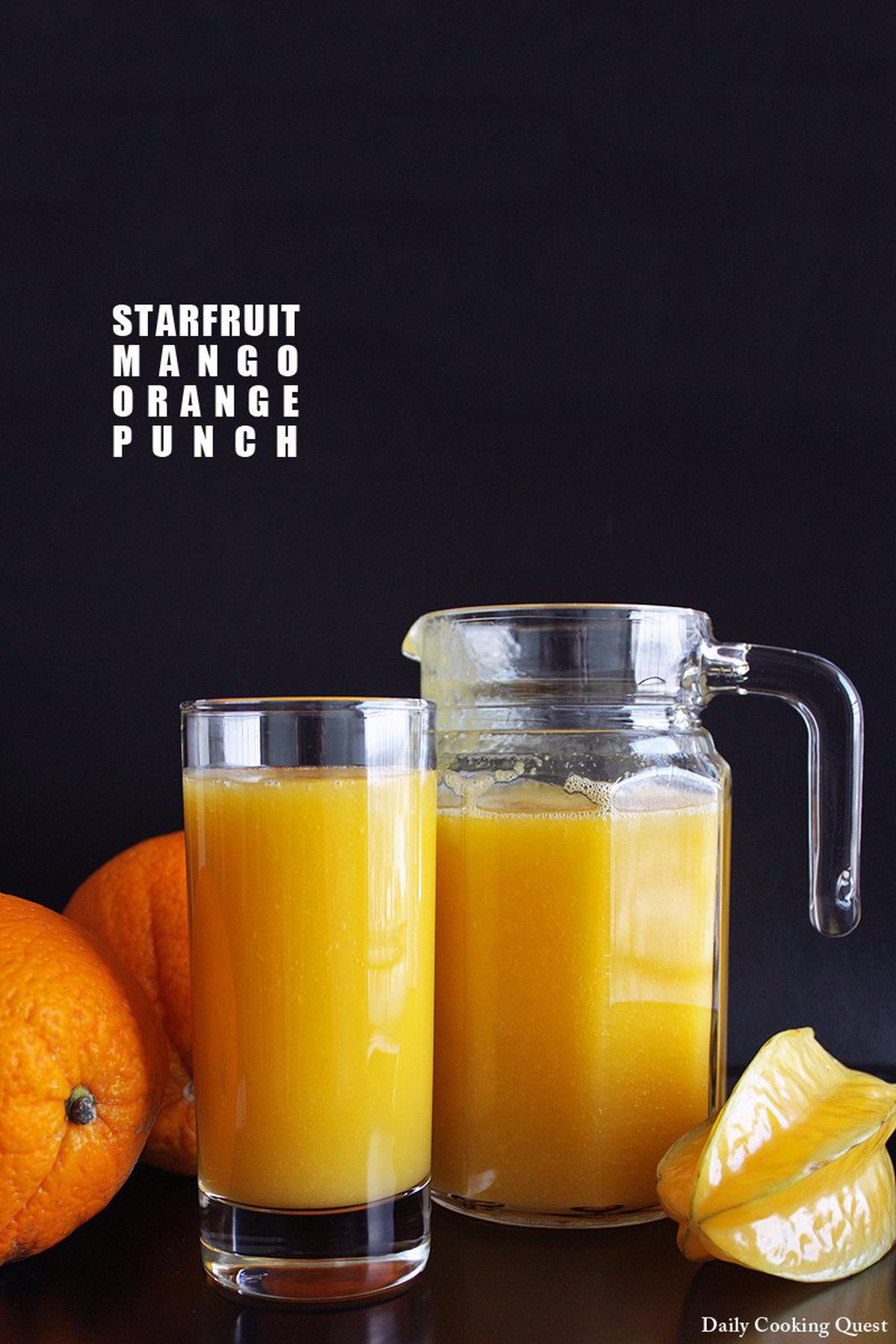 Starfruit Mango Orange Punch
Ingredients
150 gram starfruit, peeled and seeds removed
200 gram mango, peeled and roughly chopped
200 gram orange, rinds removed and roughly chopped
2 tablespoon sugar
150 ml drinking water
1 can (330 ml) soda water
Instructions
Put starfruit, mango, orange, sugar, and water in a blender and process until smooth.
Strain into a pitcher and combine with soda water.
Divide into serving glasses and serve immediately.