Home / All Recipes / Chinese / Steamed Chicken
Easy to prepare, cook, and always a crowd pleaser. I find that steaming is a more reliable method to get succulent chicken, plus the resulting broth is so flavorful that I somehow suspect that the broth is more the star than the chicken in this dish. Serve this dish with a bowl of steaming white rice and garlic ginger chili sauce.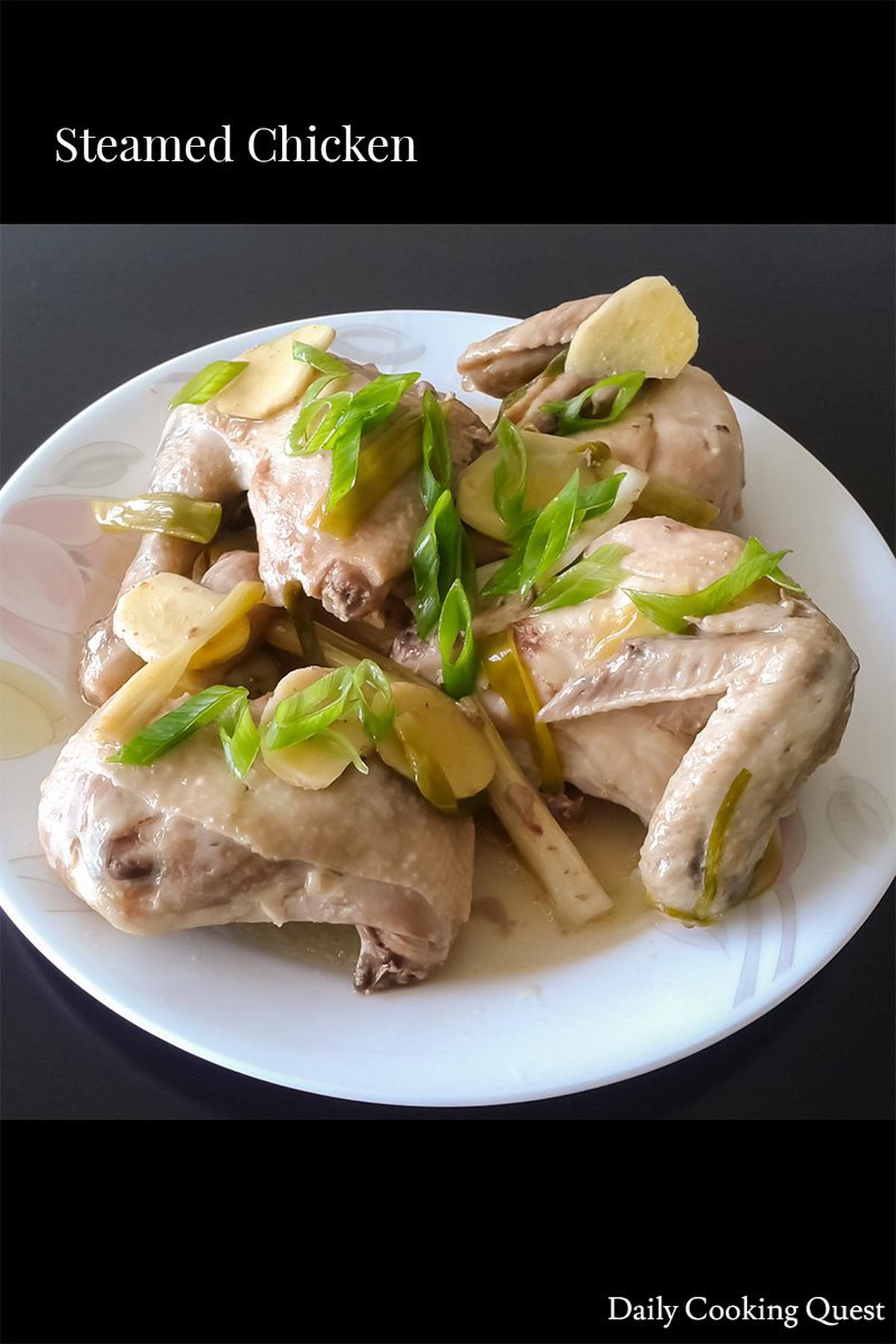 Steamed Chicken
Ingredients
1 chicken, cut into 4-8 pieces, rub the chicken with salt
3 scallions, cut into 2 inches length
2 inches ginger, peel and cut into slices
1 teaspoon oil
1 teaspoon sesame oil
Instructions
Prepare a steamer with about 2 inches of water, enough for a 30 minutes of steaming.
Arrange all ingredients in a steam-proof bowl.
Once you see plenty of steam coming out from the steamer. Steam the chicken for 30 minutes over medium heat.