Home / All Recipes / Chinese / Steamed Eggplant and Garlic Sesame Sauce
Steamed Eggplant and Garlic Sesame Sauce
This is one of my fall back recipe when I am feeling a bit lazy to turn on the stove yet need something decent to eat :) The eggplants just need a bit of peeling and chopping prior to steaming, and the sauce can be made in microwave while the eggplants are steaming away, that way both the eggplants and the sauce should be done at about the same time. The entire process should set you back 15 minutes, but net you a pretty lovely dish for a quick lunch.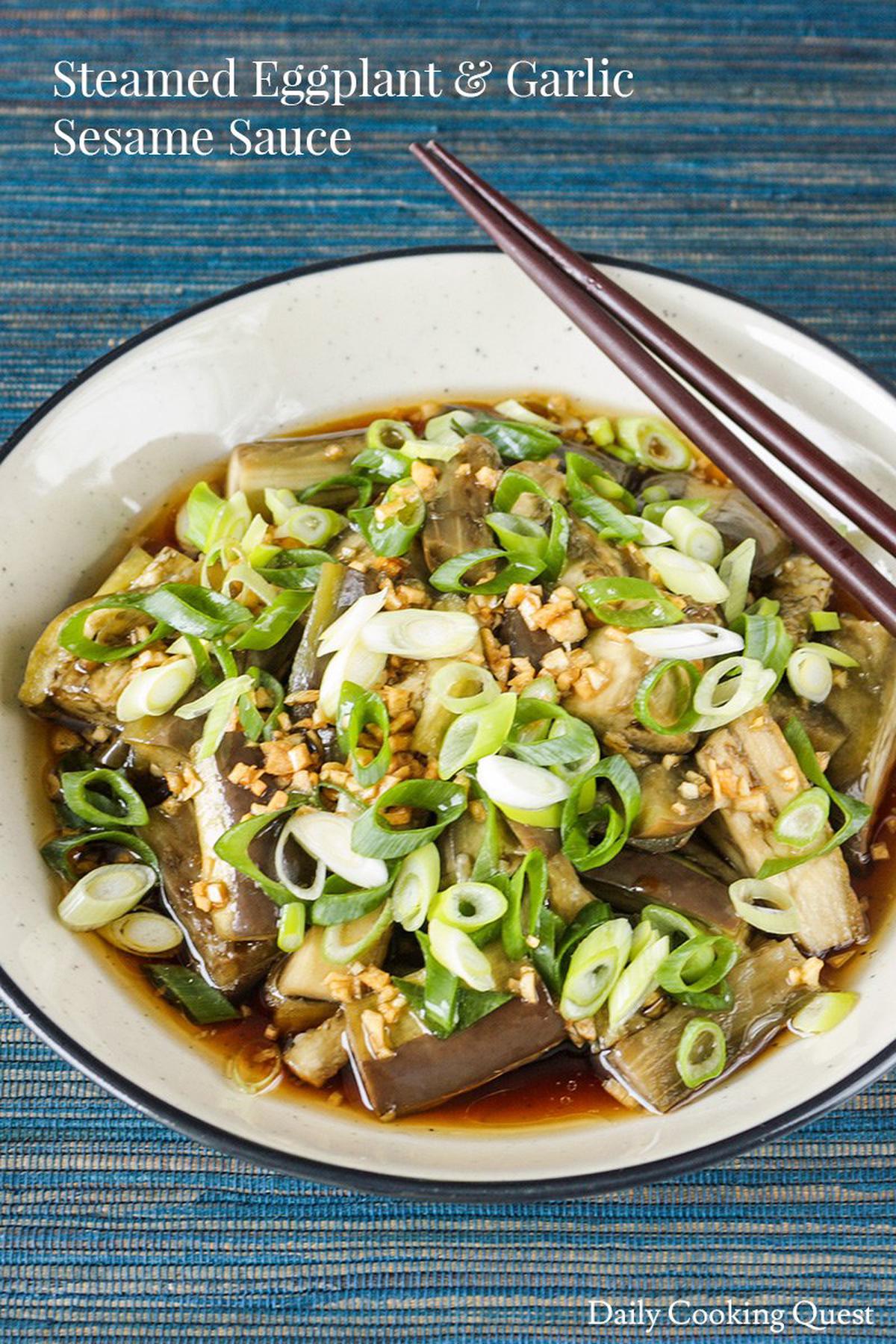 Steamed Eggplant and Garlic Sesame Sauce
4.0 from 1 reviews
Ingredients
2 eggplants, peeled, quartered, and cut into 2 inch lengths
Sauce
1 tablespoon neutral oil (like canola or peanut oil)
1 tablespoon sesame oil
2 cloves garlic, minced
2 tablespoon soy sauce
1 tablespoon Chinese wine/Japanese sake
1 tablespoon honey/mirin
Garnish
1 scallion, thinly sliced
Instructions
Prepare a steamer and steam eggplants for 10 minutes. Remove and arrange in a serving plate/bowl.
Combine neutral oil, sesame oil, and minced garlic in a microwave proof bowl. Cook in a microwave until the garlic is golden brown and crispy. (I use a 450 Watt setting for 3 minutes). Add soy sauce, Chinese wine/sake, and honey/mirin. Mix well and set aside.
After the eggplants have been plated, pour the sauce on the eggplants, and garnish with sliced scallions. Serve immediately with steamed white rice.