Home / All Recipes / Chinese / Steamed Pork with Tianjin Preserved Vegetables
Steamed Pork with Tianjin Preserved Vegetables
As promised, I am featuring another recipe with Tianjin preserved vegetables, this time a family favorite comfort food, steamed pork with Tianjin preserved vegetables. My Mom makes this all the time, and we have this for lunch, dinner, and even breakfast with plain porridge! You will be begging and maybe making more plain porridge when this dish is around. ♥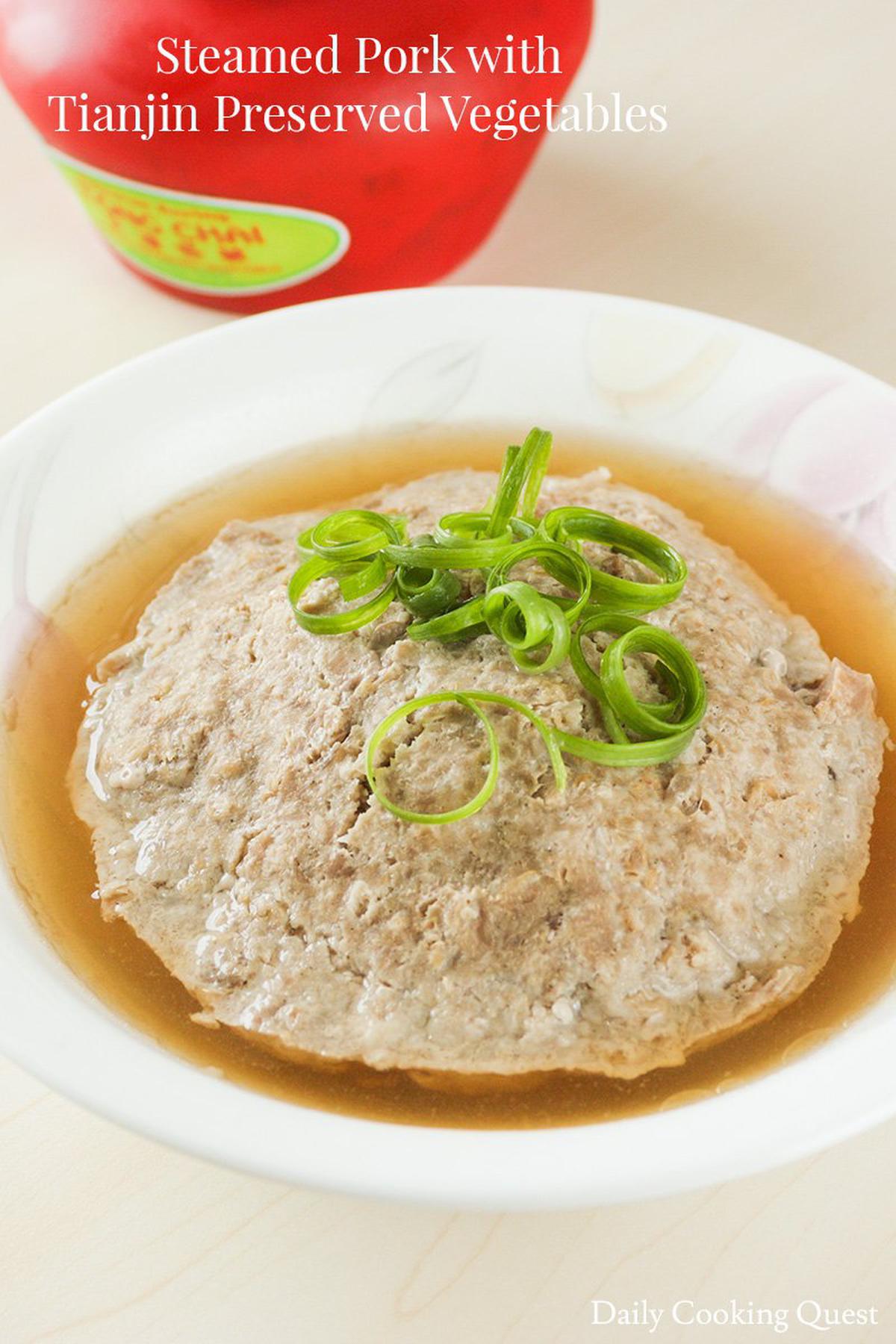 As I have mentioned in Bean Curd and Tianjin Preserved Vegetable Pork Soup, Tianjin preserved vegetables is made from preserved cabbage and come in round jars. Mine is just a simple red round plastic jar, but you might be lucky to find one sold in fancy ceramic jars. ♥
Steamed Pork with Tianjin Preserved Vegetables
5.0 from 3 reviews
Ingredients
300 gram ground pork
2 tablespoon Tianjin preserved vegetables, minced
1/2 tablespoon tapioca/corn starch
1 tablespoon sugar
1/2 teaspoon ground white pepper
1/2 teaspoon soy sauce
1/2 teaspoon sesame oil
1/3 cup cold water
scallion ribbons for garnish (optional)
Instructions
Prepare a steamer.
Mix all ingredients together until well combined and put it in a steam proof bowl. You will definitely want to use a bowl to catch all the juicy liquid that will form during the steaming process.
Steam for 30 minutes.
Remove from steamer, garnish with some scallion ribbons if you wish, and serve with steamed white rice, or plain porridge.