Home / All Recipes / Chinese / Steamed Silken Tofu, Shrimp, and Shiitake
Steamed Silken Tofu, Shrimp, and Shiitake
Tofu, shrimps, and shiitake mushrooms are among my favorite food. And having the three of them in a simple steamed dish every now and then is a no brainer. I find that silken tofu works better in this dish since you will get different textures playing in your mouth, the silky soft tofu, the crunchy shrimps, and the chewy shiitakes. But if you prefer firm tofu, you can use that as well.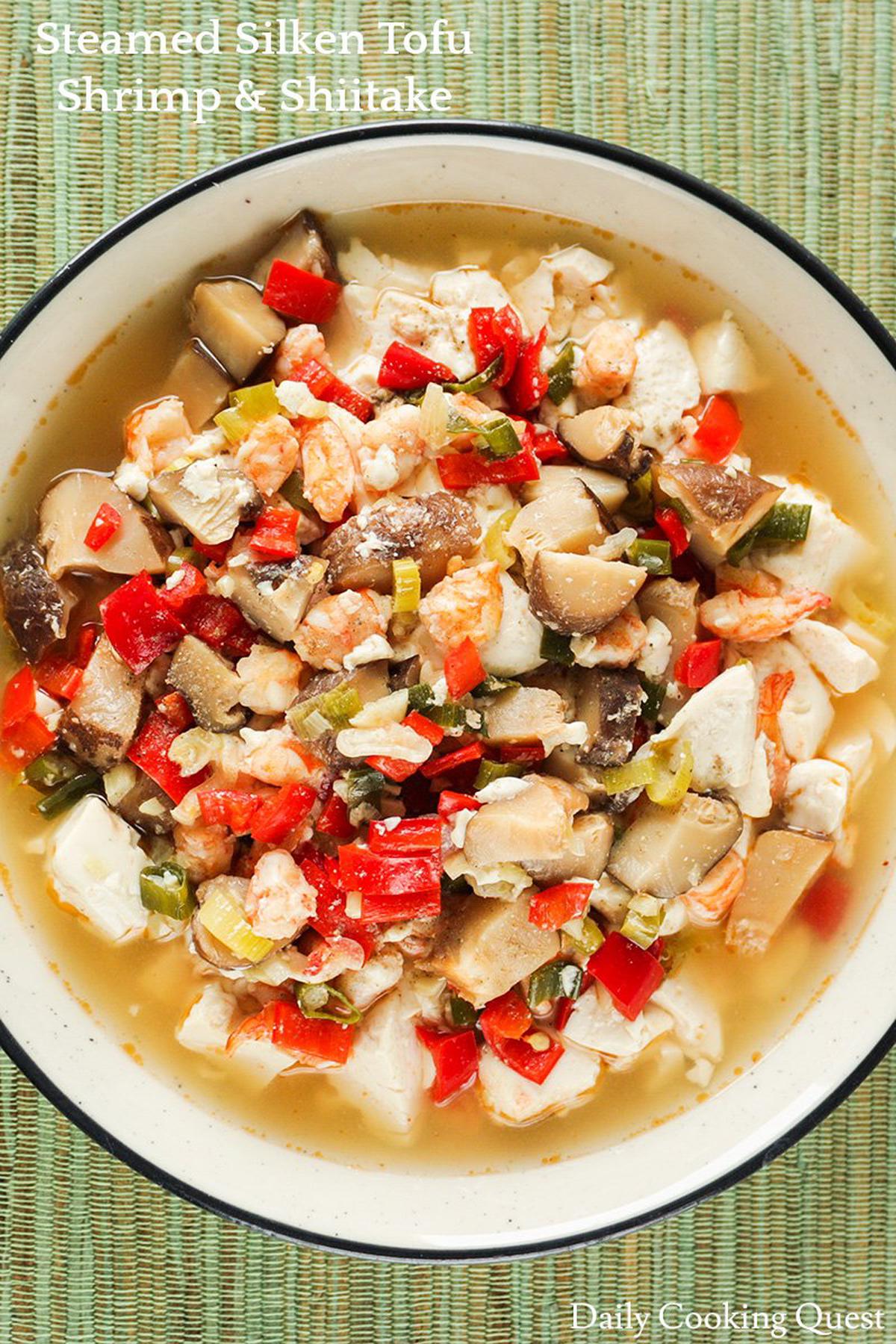 Steamed Silken Tofu, Shrimp, and Shiitake
5.0 from 1 reviews
Ingredients
1 block silken tofu (about 250 gram), cut into small cubes
100 gram shelled shrimps, cut into bite sizes (start with 250 gram intact shrimps)
2 dried shiitake mushrooms, soaked in hot water until spongy and cut into small cubes
2 red chilies, seeded and cut into small cubes
2 scallions, finely chopped
1 tablespoon fish sauce
1 1/2 teaspoon sesame oil
1/2 teaspoon ground white pepper
Instructions
Prepare a steamer.
Place tofu cubes in a steam proof bowl, top with shrimps, shiitake, red chilies, and scallions. Add fish sauce, sesame oil, and ground white pepper.
Steam for 20 minutes. Serve immediately with steamed white rice.